See the Surprise Gift Toni Braxton Received from Her Sister Towanda on Her 53rd Birthday
Toni Braxton's 53rd birthday might not have been as eventful as she would like it to be due to the pandemic, but that does not mean it was not full of surprises, and her sister, Towanda made sure of that. 
On Wednesday, October 7, Contemporary R&B star Toni Braxton became 53 years younger. Her sister, Towanda had planned out a perfect surprise for her and she clearly did not see it coming. 
Luckily for her fans, Braxton shared a video of how the unusual surprise panned out. In the clip, the bathrobe-clad singer was minding her own business in the bathroom as she brushed her teeth and freshened up for her special day.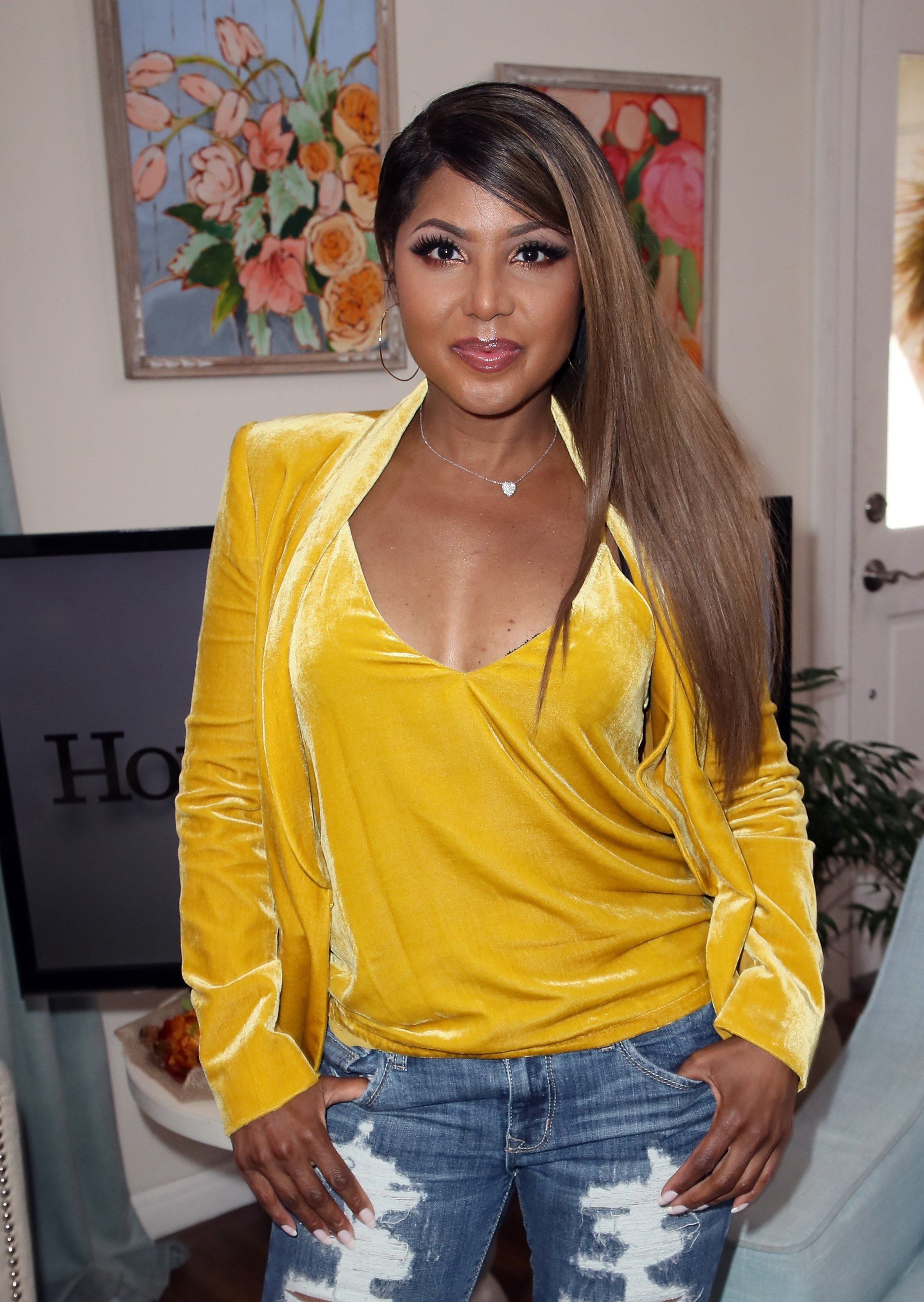 SURPRISE SURPRISE! 
After she was done, she wiped her hands and headed out into her bedroom to find her sister waiting for her to open the gift she had brought. Braxton turned back to go to the bathroom after realizing she still had some toothpaste in her mouth. 
After the cleanup, she wasted no time and headed straight towards the small box that awaited her. Curiously, she opened the lid to find a bunch of small flowers in there, seemingly fake. 
HER REACTION 
She was just beginning to take it in when several plastic butterflies jumped out of the box, causing Braxton to let out a scream and flinch. In the background, her sister's laughter filled the room as the singer moved further away from the box. 
She recently revealed in an interview with Missy Elliot that she got a call to do a "Verzuz" battle.
MISSION ACCOMPLISHED 
Towanda got her sister pretty good. A mildly traumatized Braxton said it was not funny but did so with a smile that later turned into a chuckle. She still had some toothpaste around her lips and as she wiped it off, Towanda wished her a happy birthday. 
What a birthday surprise! Towanda seems to have taken a cue from Da Brat's girlfriend Jessica Dupart who gave the same gift to her partner on her birthday and the reaction it drew was epic. The rapper shared a video of her reaction back in July. 
TONI'S EARLY CAREER 
Many of her fans might not know it, but before she became a solo artist, Braxton was a part of a girl group with her sisters Trina and Towanda. They were called "The Braxtons" and enjoyed some success in the late 80s. 
In the early 90s, she recorded her first solo songs and soon released a self-titled album. It was a success and earned her two Grammys in the "Best New Artist" and "Best R&B Vocal Performance" category. 
SOMETHING TO LOOK FORWARD TO 
This year, Braxton released her much-awaited 20th album, "Spell My Name." Her fans might have something else to look forward to since she recently revealed in an interview with Missy Elliot that she got a call to do a "Verzuz" battle.
But that is a big if since the singer also said that she is not sure. If she were to go for it, she said it would have to be with someone from the 90s like Mariah Carey or Mary J. Blige.