LHHH Stars Safaree & Erica Mena Share Romantic Wedding Photos in Honor of Their 1st Anniversary
It was all about the show of love and affection for LHHH personalities, Safaree Samuels and his wife, Erica Mena in their latest media updates. The duo went all out as they celebrated their first anniversary with snaps from their wedding.
Reality stars Safaree Samuels and Erica Mena are basking in the afterglow of their marriage one year following their vows. On Instagram, Samuels threw it back to their wedding day as he shared a lovely photo of them in their wedding garbs.
In the image, the couple was caught unawares in a goofy moment as Samuels showed a sincere expression while his bride presented a big smile. Behind them stood huge props of red flowers setting up the romantic tone.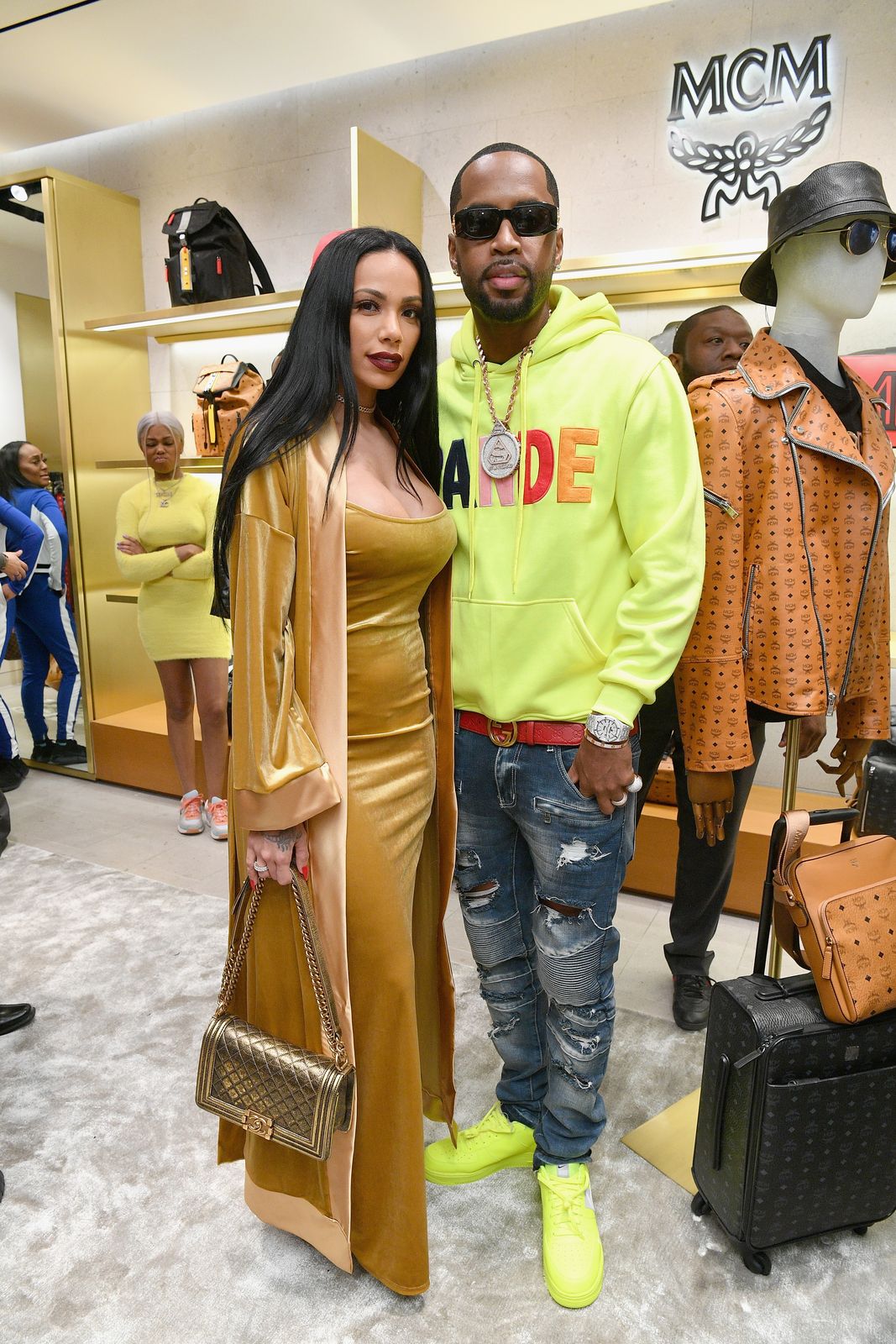 Mena's post was even more beguiling as she uploaded three ethereal snapshots from their big day. The first photo caught them soulfully staring at each other in a serene location. 
Early in the year, [Mena and Samuels] ushered in the birth of their first child together and it was a fantastic show of love.
The next photo was taken at their red-and-white-themed party as they basked in each other's attention. The last slide showed them sharing a kiss. While Samuels changed into a red tuxedo, Mena rocked a majestic bespoke. She penned in her caption: 
"One year ago, on this very day."
Last year, Samuels and Mena's intimate but splendid wedding made headlines.  Mena started off the display with a candid Instagram video that had her flaunting their matching wedding bands. The jewels were decorated and custom-designed by Eden diamonds.
During their wedding ceremony, the celebrity pair ditched their matching white garbs for evening wears for the bash. Samuels donned a red suit while his wife looked royal in a bespoke dress slit at the thighs.
Early in the year, the reality stars ushered in the birth of their first child together, and it was a fantastic show of love. Samuels, who did not hide his excitement from inception, took to Instagram where he shared the news.
The happy father posted a snapshot of him and his infant holding hands. He also gushed about officially becoming a girl dad. When the rapper and Mena first went public with their romance, many fans had mixed feelings.
While some congratulated them, others criticized the duo for past relationships. However, the 39-year-old seemed unbothered as he took to Instagram to pen a love note to his lover. The star referred to when they first met while reflecting and reminding her how much he loved her.