Shania Twain Rocks Stylish Leopard-Print Dress While Posing with Johnny Depp
Shania Twain looked stunning in leopard print in a post shared earlier this week. In one of the photos, she stood next to her handsome celebrity friend, Johnny Depp.
On Monday, Shania Twain took to Instagram to share two gorgeous photos of herself taken during the recent Zurich Film Festival. The country superstar recently released a box set called "The Women In Me." 
The release marked the 25th anniversary, also known as the Diamond Edition, of Twain's 1995 album of the same name. The Zurich festival was an excellent prelude to the release. 
TWAIN STUNS IN LEOPARD-PRINT
In the first photo Twain shared, she stood against a black wall piece covered with brand logos. Twain stunned in an oversized leopard-print dress that came down at her front in a v-neck. 
The sleeves on each side opened up at her elbows to give a poufy, flared look. Twain accessorized with several jewelry pieces on her fingers and hands and a large necklace with a lion pendant on her neck. 
The singer wore her hair in loose waves, and her made-up face looked gorgeous. It was apparent that the photograph was professionally taken. The second shot, however, was a classic selfie. 
JOHNNY DEPP JOINS HER
None other than A-list actor Johnny Depp joined Twain for a picture that saw the pair wearing bright smiles. Depp looked smart in a striped, black suit with a black undershirt and matching tie. 
He wore a fedora hat on his head and a silver necklace with a large pendant on his neck. Twain wrote in the caption, "Leopard Never Dies! I had an awesome time at [the Zurich Film Festival]." 
She went onto say that Deep was one of the nicest persons she had met. There's no doubt, however, that Twain probably thinks husband Frédéric Thiébaud is even nicer. The businessman was also present for the event.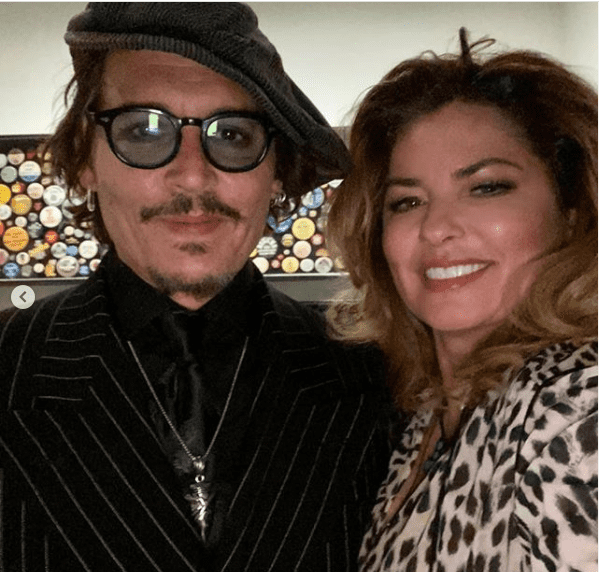 Twain and Thiébaud made a rare showing at the Switzerland festival on the red carpet. At the time, Twain wore a white blazer with black leather pants while her beau stunned in a classic black tuxedo and a white undershirt. 
HOW THEY MET
Twain and her current husband got together after Twain's ex-husband, Robert John Lange, cheated with Thiébaud's ex-wife, Marie-Anne. At first, Twain had no intention of walking down the aisle with Thiébaud. 
Yet things took off for the pair. The songstress has now been married to the Swiss Nestlé executive for nearly a decade. Twain's battle in love seems to be a success, but she is fighting elsewhere in life. 
ACTIVIST IN HER INDUSTRY
In August, Twain stated that women's status in the country music industry was "nowhere near equality yet." Despite being the nation's best-selling female country singer of all time, Twain sees the shortcomings. 
She believes that women should know themselves better so that their voices can be heard. Currently, she claims, women have to fight harder than men to be recognized and to get opportunities.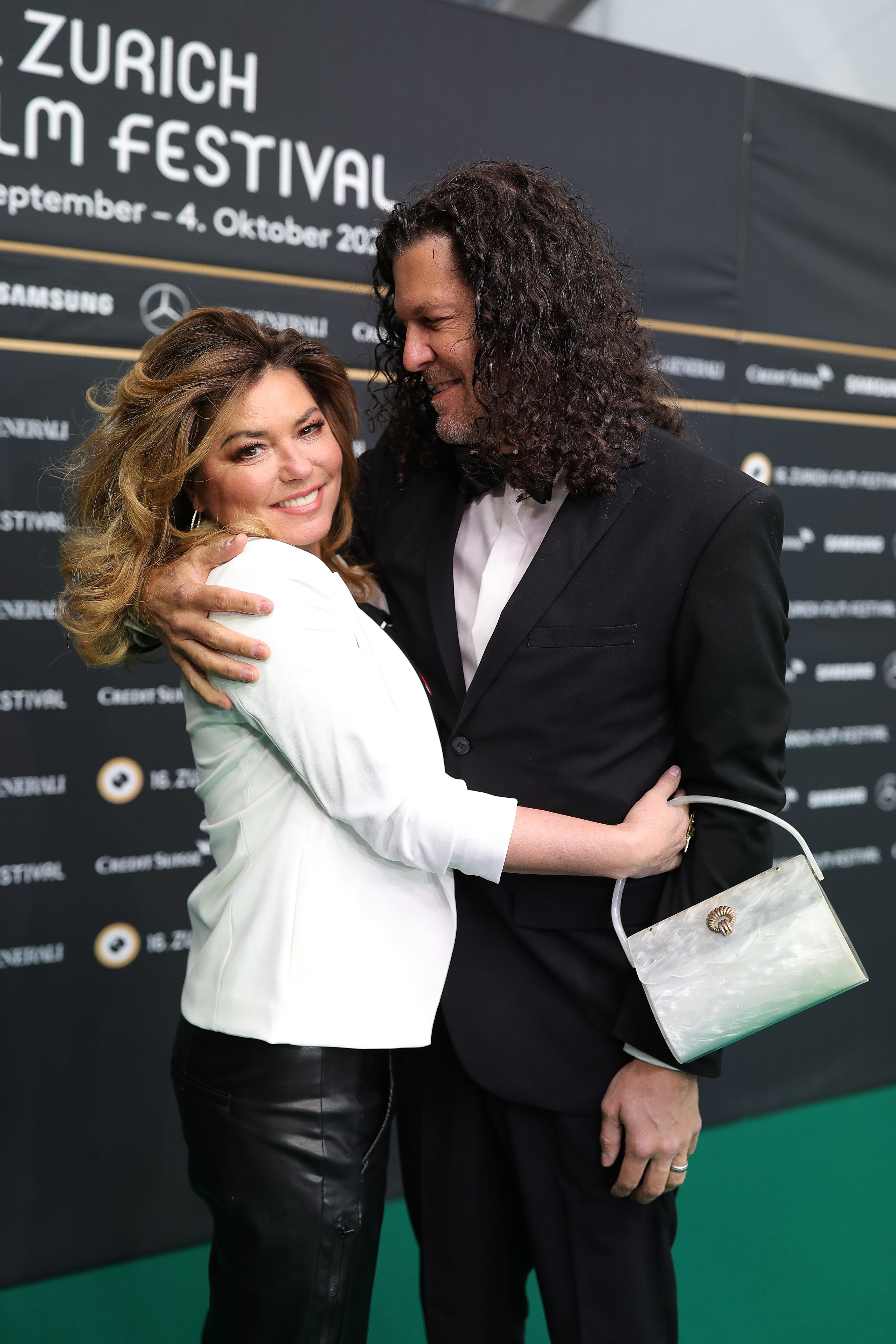 QUARANTINE AND MARRIAGE
The same month, Twain also talked about the quarantine and how it has affected her marriage. The "That Don't Impress Me Much" singer said she and Thiébaud learned a lot about themselves.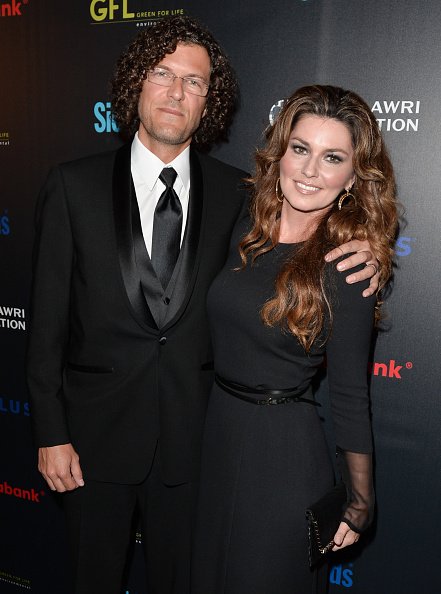 It also helped Twain realize that she was not interested in ever being alone. The months-long quarantine period brought her and Thiébaud even closer together. It looks like the singer is lucky in love after a painful past.