Gucci Mane's Pregnant Wife Takes a Dip in a Pool & Flaunts Baby Bump in Long Black Dress
Keyshia Ka'oir keeps redefining pregnancy chic with her impeccable sense of style even when she causally takes a dip into a pool. In a recent post, the wife of rapper Gucci Mane flaunted her growing baby bump in a black dress, all while getting into a swimming pool.
Gucci Mane's wife, Keyshia Ka'oir has got that pregnancy glow going and she is making the best out of it for as long as she can. The mother-to-be has been serving her fans with some stunning pregnancy looks and the feed just gets better and better. 
Recently, Ka'oir awed her fans with an Instagram video of herself casually strolling by the pool. She looked beautiful in a long black dress with her curly raven hair tied into a high ponytail.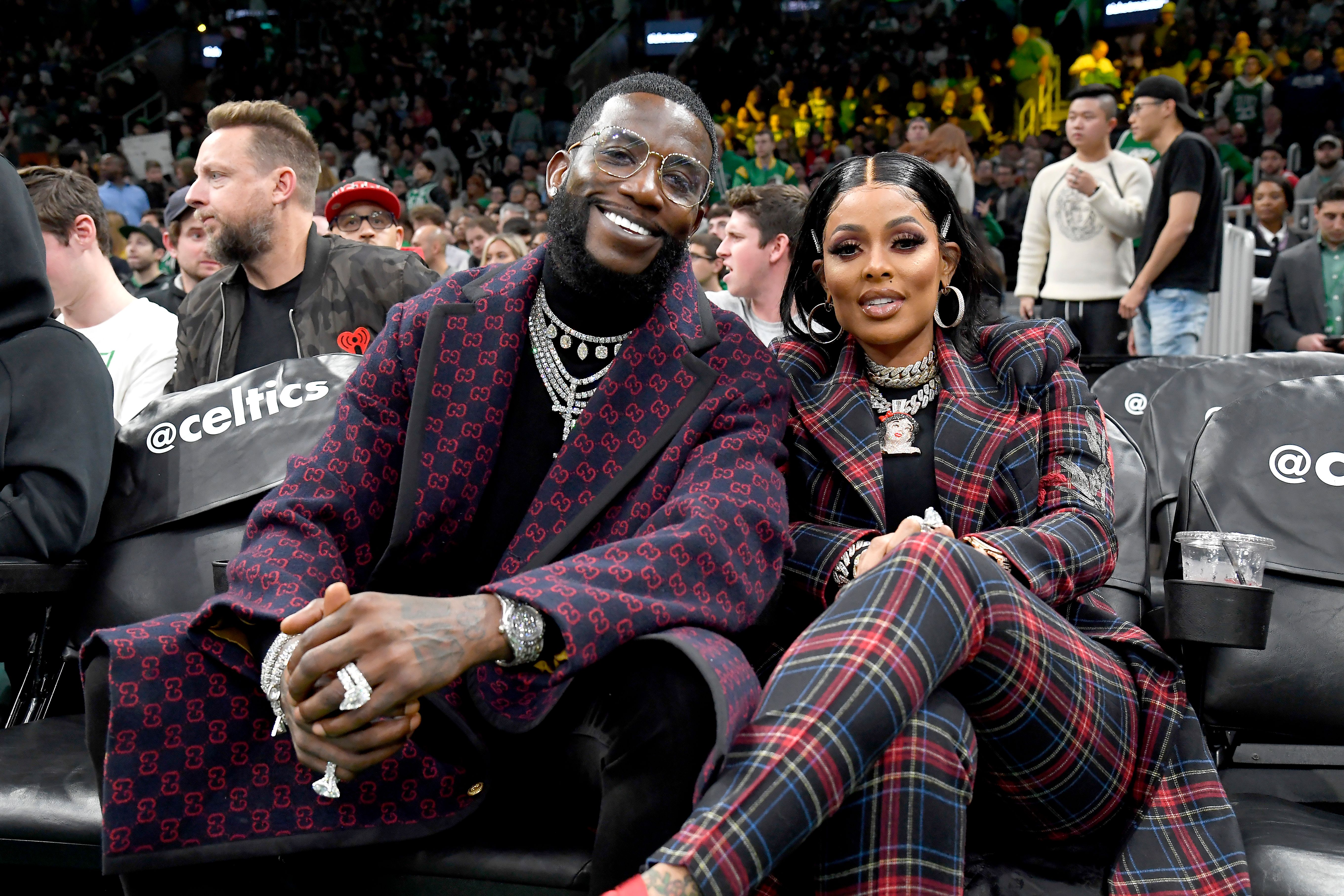 A GLAMOROUS DIP
No one would have guessed that the makeup mogul would move towards the pool and take a dip but as soon as she freed her feet off of the black slippers she was wearing, one could tell what she had in mind. 
Ever so carefully, Ka'oir took small steps towards the water. Given that she has a huge baby bump, she was being extra mindful of her steps so as to avoid slipping. She went towards the middle section of the pool and briefly wrapped her arms around her as the cool water engulfed her body. 
IT WAS A LOOK!
After lowering herself neck-deep into the water, she gracefully moved out of the pool, fixing her long mane in the process. As always, Ka'oir's accessory game was strong and when she got out of the water with the wet dress clinging onto her body, she looked every bit of the goddess that she is. 
Throughout [Gucci Mane's] jail time, Ka'oir stuck by his side, supporting him every step of the way...
KEYSHIA AND GUCCI'S RELATIONSHIP
The video was later edited with Mane's 2017 song, "We Ride" playing in the background. In the caption to the post, Ka'oir revealed that he had made the song for her. The number chronicles how the makeup mogul was there for her husband even when he served time in jail. 
Mane and Ka'oir first met in 2010 when the rapper was nearing the end of his prison sentence. Ka'oir was working as a model and starred in music videos. He was looking forward to releasing new music soon so he wanted someone to star in his video. 
The rapper asked his assistant to cast her in his video. The song was "911 Emergency" and Ka'oir accepted his offer. Soon, the duo hit it off and started dating and the rest is history. 
Mane got out of prison in 2016 after serving his 3-year sentence for possession of a firearm. Throughout his jail time, Ka'oir stuck by his side, supporting him every step of the way and in return, he loved her harder than he had ever loved anyone.
THEIR EXTRAVAGANT WAY OF LIFE
After his release, Mane tied the knot with Ka'oir in a spectacular wedding that cost them a whopping $1.7 million. Everything about the event was extravagant. In fact, even the bouquet that the bride carried had diamonds on it!
Mane showers his wife with love and of course, expensive presents, but that is not to say that Ka'oir cannot afford the luxuries that he gives her. She is a successful entrepreneur who owns three successful multi-million dollar businesses.