Martin Lawrence's Ex-wife Pat Smith Stuns in IG Updates as She Flaunts Her Natural Curly Hair
Pat Smith is undoubtedly a beautiful woman, and as always, she looked incredibly stunning in new Instagram updates where she proudly showed off her naturally curly hair.
Pat Smith shared a new Instagram post, and once again, the former beauty queen proved that she is indeed ageless. The post featured a clip of her speaking about the need to encourage people to open up about their mental health struggles. 
In the clip, Pat donned a black tank top and accessorized with a pair of hoop earrings. The video also saw the former model showing off her full thick curly hair with a few strands falling across her face.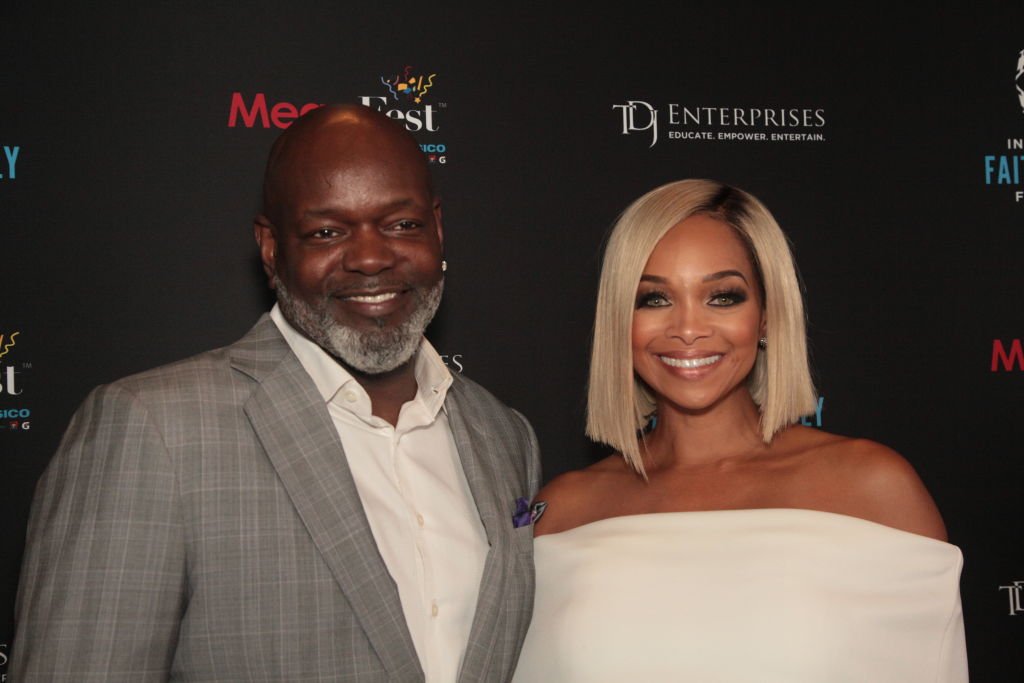 Pat topped off her stunning look with a subtle makeup look comprising of nude eyeshadow and nude matte lipstick. In her caption, she encouraged fans to sign up for an event called Notable Live where people could talk about their mental health.
In another post, Pat gave fans an update about the event. This time, she donned a black blazer and accessorized with gold hoop earrings.
Once again, Pat's curly hair was in full display as she proudly spoke about how she beat anxiety during the online event. Shortly after sharing the post, fans and followers took to the comments section to leave lovely compliments for her. 
In August, Pat and Emmitt made headlines when they revealed that they were separating after 20 years of marriage.
Pat is most popular as the ex-wife of famous comedian and actor Martin Lawrence. The pair were married for four years between 1995 and 1997. Together, they share a daughter named Jasmine Page.
Though her marriage to Lawrence did not work out, Pat found love again with NFL player, Emmitt Smith. The couple tied the knot in April 2000 and have three children together.
Pat's recent Instagram updates about mental health is not the first time she is speaking out about the subject. In 2016, the former beauty queen  admitted that she went through a depression stage when her husband Emmitt was competing on NBC's "Dancing With the Stars."
She admitted that she became insecure and got paranoid thinking Emmitt was having an affair with his dance partner, Cheryl Burke. Eventually, Pat got over her insecurity and forged a relationship with Burke while also strengthening her bond with Emmitt.
In August, Pat and Emmitt made headlines when they revealed that they were separating after 20 years of marriage. This came as a surprise to fans as the couple had only celebrated their 20th wedding anniversary just months before.
Though the reason for their divorce was not stated at the time, there is no doubt that Pat and Emmitt will always be dear to each other.