Dak Prescott's Mom Raised Him Alone and Passed Away from Cancer — Facts about His Family
Star football player Dak Prescott is still inspired by his single mother who raised him alone and died from colon cancer when he was just 20 years old.
Seven years after his beloved mother Peggy Prescott passed away, NFL star quarterback Dak Prescott is still paying tribute to the strength and courage of the woman who raised him and his two older brothers.
Peggy succumbed to colon cancer when Drak was just 20, and a promising sophomore at Mississippi State, but her presence in his life is constant, and in the life of her family.
On October 10, 2020, Drak was seriously injured in a game against the Giants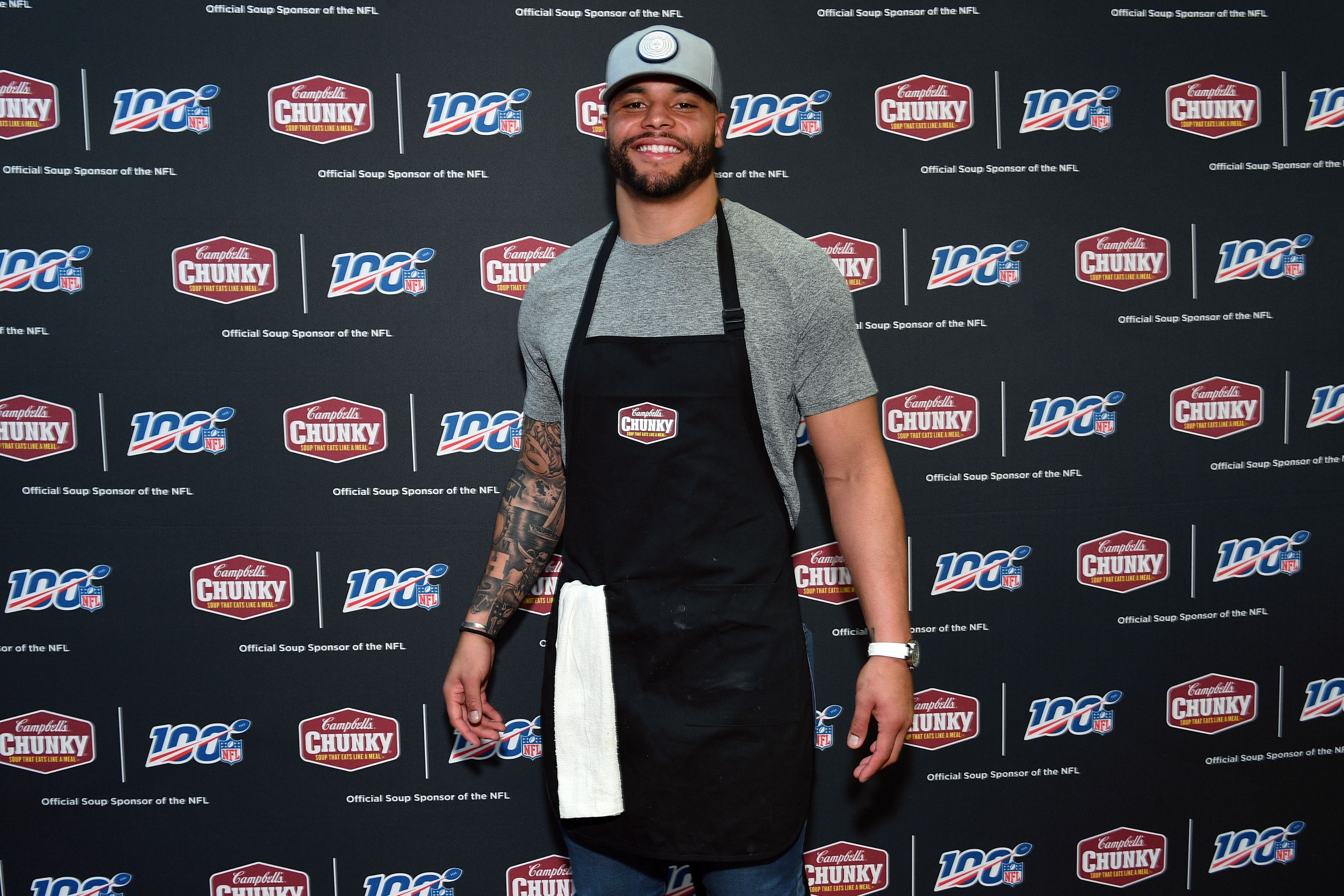 HERO MOM 
Drak admits that Peggy is a constant presence in his life and that his achievements are guided and inspired by her. When Peggy was ill, she held off telling Drak, who was at the beginning of his college football career about her diagnosis.
When Drak learned that Peggy was battling colon cancer, he wanted to drop everything, and go home to Louisiana, but his mother forbade it. Drak revealed:
"Obviously, I wanted to go home and be with her, but her words were, 'No, you're not coming back here. You're right where you want to be and that's where I want you to be.'"
SINGLE MOM OF THREE
Drak had always been exceptionally close to his mother, who had raised him and his two older brothers, Tad and Jace alone, after her marriage to their father fell apart. The family lived in a trailer park and Peggy was the manager at the local Travel Plaza. Drak revealed that his work ethic comes from Peggy:
"Single mom, raising three boys, always at work, definitely. We went to work to help her, spent a lot of time up at her work because that's what she was doing. So definitely 90 percent came from that."
FOOTBALL MAD
All three of Peggy's boys loved football. Tad was a defensive end in high school, and Jace was an offensive lineman and played college football for Northwestern State. The Prescott boys played football, 24/7, and mom was their biggest fan. Tad said:
"There was no offseason, especially in our house. (...) It could be 36 degrees and freezing or 102 degrees and we'd get a football game going. We'd play catch. Something."
ANOTHER TRAGEDY
Peggy's death was a wound her boys have been dealing with for the past seven years, but sadly, Jace succumbed to depression, which in turn led to his suicide. Drak shared:
"You can't even put into words the burden. It's something only Jace knew."
Jace passed away in April 2020 and his death has been yet another blow for the family to bear. Drak revealed that his brother hid his pain from his siblings. He said:
"Jace never was really much of a talker. When something like that was a huge burden on him, he didn't know how to share it — didn't know how to be vulnerable about it."
INJURY
On October 10, 2020, Drak was seriously injured in a game against the Giants. The player suffered a compound fracture and dislocation to his right ankle and was rushed to the hospital and operated on the same night.
His brother Tad was by Drak's side, and just hours after the surgery, he posted a video on Twitter showing the smiling player in his hospital bed. He captioned the tweet:
"God is good, and he'll be back STRONGER than ever. I [expletive] guarante3 IT. Let's go @dak continue to walk by #FAITH & I'll make sure you continue to #FIGHT"
There are some hard days ahead for Peggy's boys, and for Drak, the 2020 season is effectively over, though hopefully not his career. Drak will have his brother to lean on, and the legacy of courage and resilience that was his mother's gift.
Drak's father, Nathaniel Prescott has also been a strong presence in the player's life and has mover to Texas to be closer to his youngest son.