Fans Praise Kandi Burruss' Daughter Riley for Debuting New Hair Color in Photos from New York
Young reality star Riley Burruss shared a series of photos with her new red hair under the night sky of New York, and fans love it.
Kandi Burruss' eldest daughter, Riley, recently took to Instagram several photos to flaunt her newly done red-shaded hairstyle. The teen smiled her way through the evening photoshoot with New York's sky lighting her up coupled with skyscrapers in her background.
Riley's post gained several positive comments and praises from fans, with all agreeing that the new color suits Burruss' daughter well compared to her previous brown shade.
"I love this hair color on you," writes one. "Love this hair color," said another, with the rest just flooding the comments section with the flame emoji to agree to such gorgeousness.
This isn't the first time that Riley presented herself all-glammed up. During her coming into adulthood, the "The Real Housewives of Atlanta" star's daughter had a full-on photoshoot with her mother as her make-up artist. 

As she and her family welcomed her coming of age, she struck a pose in her previous sleek short bob hairstyle, topping things off with her teal dress and bright orange nails.
Both parties have since moved on as Burruss found love again with her now-husband, Todd Tucker.
Beyond hairstyles and fully-styled photoshoots, Riley has also caught people's attention with her rumored plastic surgeries. In a post of her high school graduation, many speculated a potential nose job which led to many commenting on her possible insecurities. 
Nevertheless, the Woodward Academy graduate was quick to stand her ground, posting a close-up selfie captioned with a famous Nicki Minaj punch:  "Shout out to my haters, sorry that you couldn't phase me."
Riley certainly had her fair share of the limelight being the daughter of star, Burruss and business magnate, Russell Spencer. She is the love child of what was a short-lived relationship between the two. 
Riley's parents ended their relationship due to infidelity. However, Spencer still holds a close connection to his ex-wife. Both parties have since moved on as Burruss found love again with her now-husband, Todd Tucker.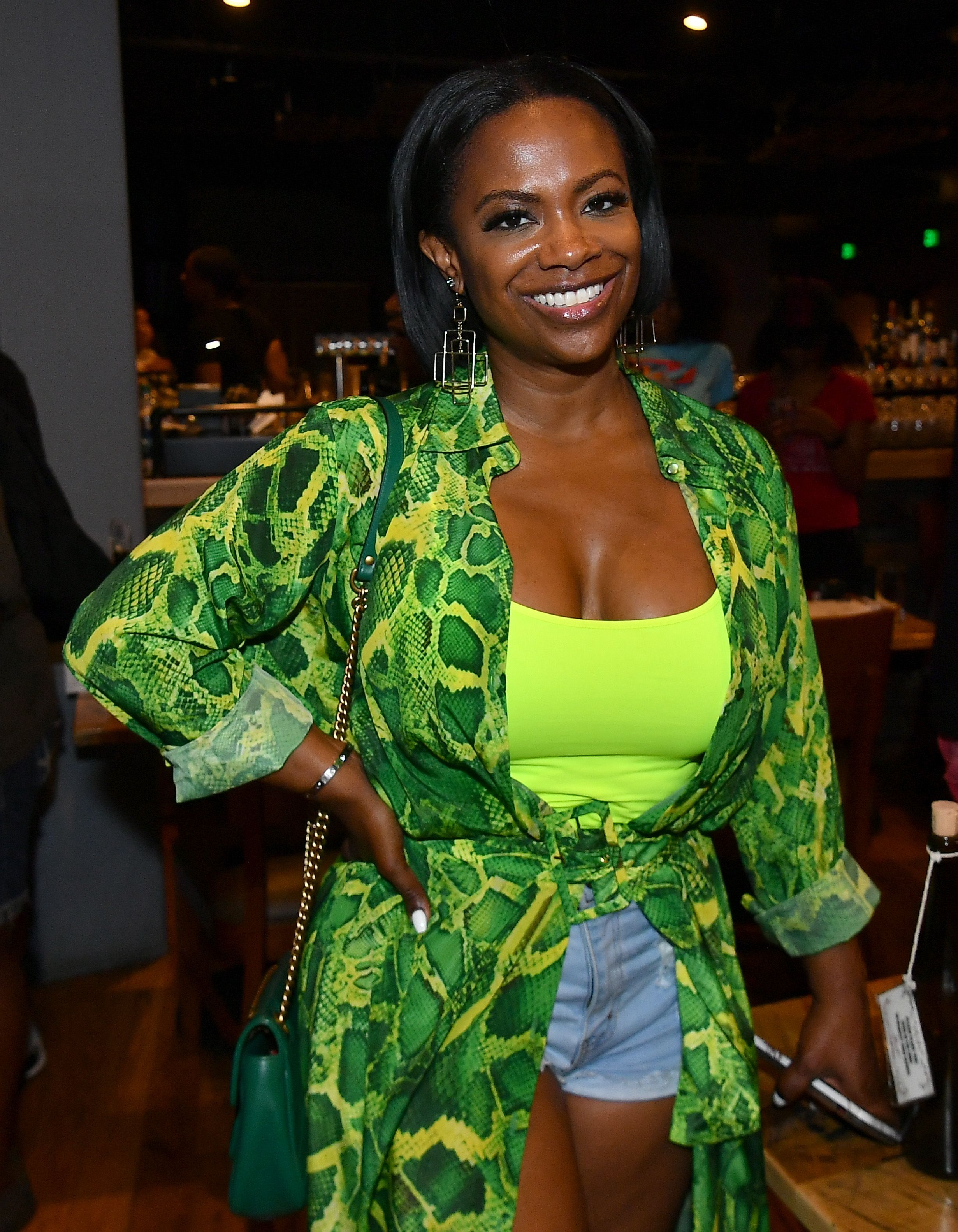 Burruss and Tucker have two children of their own, Ace and Blaze, who recently appeared on their father's Instagram profile. In the post, the trio smiled at the camera while lying down.
"Me and my little ones!" Todd captioned the photo. The proud dad shared another picture with his son, Ace, in bed, with the toddler resting his head on Todd's chest.