Donny Osmond Pays Tribute to Sister Marie on Her 61st Birthday with Sweet Throwback Photos
Sweet brother Donny Osmond paid a heartfelt tribute to his younger sister Marie on her 61st birthday with an array of heartwarming throwback photos that show them growing up.
Marie Osmond turned 61 on Tuesday, October 13, and her doting brother Donny Osmond couldn't keep calm about it. He proudly gushed over his sister in a heartwarming tribute to her on Instagram.
Donny uploaded a series of photos depicting how they have grown from children to becoming music powerhouses that fill up venues. The first image was a cute throwback image of the sibling duo holding each other when they were pre-schoolers.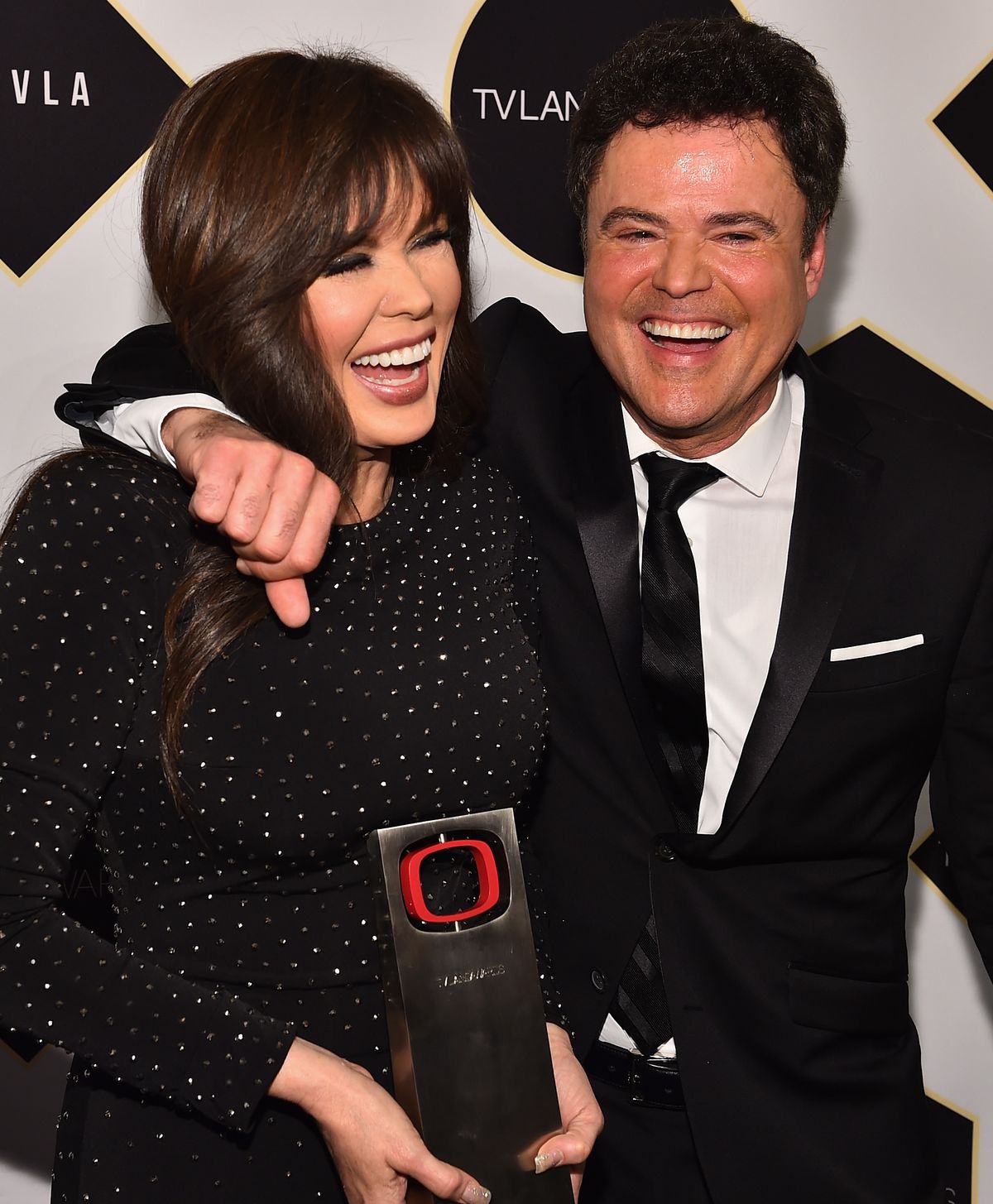 Then came another photo of them as teenagers, followed by several throwback photos during the early phases of their career, including one of them standing on a stage as presenters during an award show and wearing matching costumes.
[Donny and Marie] started with the variety show, "Donny & Marie," which aired from 1975 to 1979, before evolving into music.
The slideshow ended with three recent images of the "Donny & Marie" stars performing on stage as the headlined their show on the Las Vegas Strip, alongside a heartwarming caption where the big brother showered praises on his sister. He wrote:
"From childhood adventures and time on stage to our busy grown-up lives — I can't imagine going through life without you, Marie! Celebrating a lifetime of happy, hilarious memories."
He concluded, hopeful for more adventures in the future and grateful that their bond continues to flourish with time. The celebrant was undoubtedly touched by the praises and took to the comments section to thank her brother and confess her undying love for him.
Fans of the siblings also flooded the timeline with congratulatory messages for Marie and adorable remarks about how wonderful their relationship has been over time.
Donny and Marie were the seventh and eighth children of the nine kids belonging to the Osmond clan. Due to their close age gap, they spent most of their time together when they were kids and soon became partners in career.
The pair started with the variety show, "Donny & Marie," which aired from 1975 to 1979, before evolving into music. After a flourishing music career, Donny and Marie's Las Vegas Live Residency soon picked up in 2008 at the Flamingo Las Vegas hotel and lasted for 11 wonderful years.
It finally ended in November 2019, and during the final performance, the duo held back tears as they watched clips of them from the past. Although the siblings have shown an undeniable closeness in all these years, they have had their fair share of challenges.
They separated in the early '80s to focus on their solo careers. Donny and Marie reportedly rarely see each other outside of shows as they are eager to return to their family once their performances are over.