See the Statement about Fatherhood That Has LPBW Fans Gushing over Zach Roloff
The "Little People, Big World" star and father-of-two recently reflected on his role as a father during a conversation with his wife that was aired on a recent episode of the reality-TV series.
30-year-old TV personality Zach Roloff recently earned a ton of praise from the fans of his show, after he shared his personal philosophy about fatherhood during the October 6, 2020 episode of LPBW, titled "Boxing Up the Past."
In
the said episode,
Zach's wife of five years, Tori, asked him to watch over
their two children
(2-year-old Jackson and newborn Lilah) so she could attend her friend's birthday at the spa.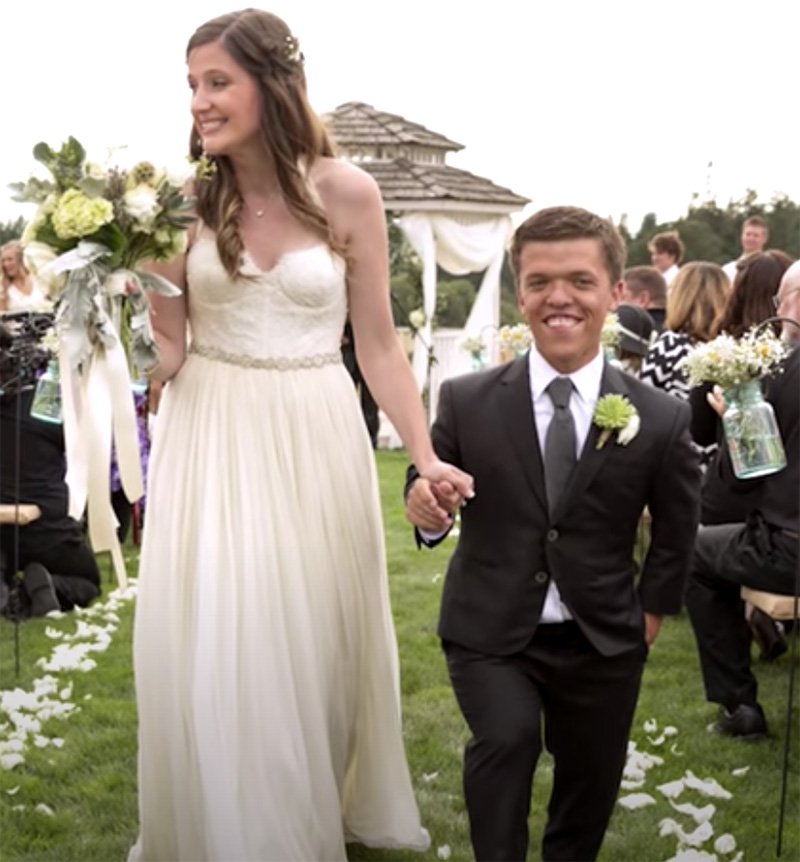 True to his character, Zach not only was happy to give Tori the opportunity to celebrate with her friends, but he also treasured fulfilling his duty as a parent and getting his own alone time with the children, explaining that:
"It's not babysitting. You're the dad. Take some responsibility. Mom's bring something special to the table, so do dads"
WELL-DESERVED PRAISE
The moment not only stuck in the show's audience minds and hearts, but it also touched Tori deeply, and the day after the episode was aired, she took to her Instagram feed to share how proud her husband's statement had made her.
In the post, Tori shared a snapshot of herself hugging and kissing her husband out in a field at sunset, with a smiling Zach looking at the camera. In the caption, Tori shared Zach's celebrated quote and added a loving message for him.
"I love this man for all he does for our family and all he is for our family. Love you babe uh," Tori wrote, mentioning Zach's Instagram profile and adding the hashtag #storyofzachandtori.
FANS REACT
Fans of the series reacted to Tori's post by taking to the comments section to share how they all felt when Zach showed his parenting wisdom on-screen during the recent episode.
"I loved that comment last night!!!!" one of Tori's followers wrote in response. "He brought a LOT of smiles when he said that," added another fan. "Amen! My daughter says the same thing to her husband when he says he has to babysit their 14-month-old son!" added a third user.
DEFENDING HERSELF
While this time Zach was praised because of his parenting ways, Tori hasn't been always safe from social media "mom-shamers," and many times she has faced criticism because of the way she raises her children.
On several of the aforementioned occasions, Tori has responded to the negative comments she has received about the way she parents her children, stating in September 2017 that "Only you can know what's best for your child."
Later, in December 2018, the mother-of-two directly addressed the problem of "mom shaming" in a long caption to a photo of her firstborn, complaining about people abusing her openness about how she does things at home.