See Why Fans Are Praising Lamar Odom's Fiancée Sabrina Parr for Her Weight Loss Journey
Former NBA basketball star Lamar Odom's fiancée, Sabrina Parr has worked hard for seven years to achieve her toned physique. Many fans praised Parr for her incredible weight loss journey. 
Sabrina Parr, the fiancée of former NBA star Lamar Odom, took to Instagram on October 14 to share pictures that show off her years of hard work. Alongside her pictures, she wrote that transforming one's body is a journey.
Stressing that results do not happen overnight, Parr shared that it takes a long-term commitment and requires a lifestyle change to reap remarkable results.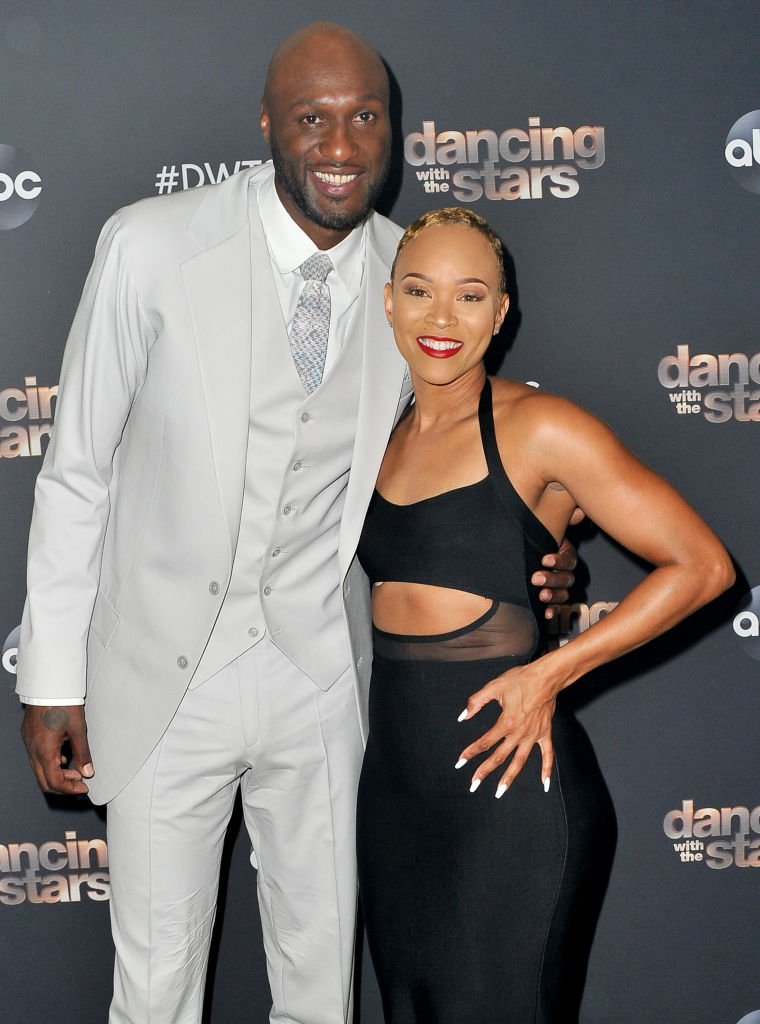 INSPIRING WEIGHT LOSS JOURNEY
Parr's transformational pictures from October 2013 until May 2020 have made fans feeling hopeful and inspired that they, too, can attain what she has achieved today. One fan said:
"Thanks for showing the journey! It's a daily commitment. #inspired"
Another fan commented that she was impressed at how Parr never resorted to any cosmetic surgery. She was in awe that her idol's overall transformation was all-natural.
PARR'S STRONG DETERMINATION FOR CHANGE
Based on her pictures, Parr transformed from a less-than-ideal body form to a strong and lean physique. Her thighs and legs are now looking strong, far from the old version of herself. 
Looking back at her weight loss journey, Parr continued on her post that she also had her share of tough times along the way, but she was determined to change. She never gave up on herself. 
She encouraged everyone to keep going despite fallbacks. One fan also took to the comment section to thank Parr for being honest and transparent about her body transformation.

HARDCORE FITNESS QUEEN
Parr's weight loss journey inspires many people who wish to change their lifestyles. In December 2019, many fans were speechless that the fitness model would hit the gym even during the holiday season.
Parr is truly the hardcore fitness queen. She shared on Instagram a gym selfie where she donned an orange athletic attire with a pink waist trainer belt as she prepared to work out.
Parr has been a great influence for Odom who almost died from a drug overdose in 2015.
ODOM'S GREAT INFLUENCE
Amid her popularity, Parr had her fair share of controversies in the past. In 2015, she was reportedly arrested for assault and her police mugshots were all over the internet. Parr did not deny her past brushes with the law.
She also earlier addressed on her social media that she was in a rough marriage with her former partner. She already divorced her partner and has moved on from the breakup. 
Parr has been a great influence for Odom who almost died from a drug overdose in 2015. The basketball star has been on a health retreat, working to become a better version of himself.

Odom and Parr are one of the sweetest couples both on social media and in real life. Since their engagement in 2019, the romantic pair has been inseparable.
Parr recently shared on Instagram an adorable picture of herself and her fiance in matching yellow shirts, black shorts, and black sneakers. Many fans gushed over the lovebird's cute outfit.