See Adorable Photos of Alfonso Ribeiro's Daughter Ava as She Interacts with Alpacas on a Farm
"Fresh Prince of Bel-Air" star Alfonso Ribeiro is a doting father-of-four who took his youngest daughter to see alpacas over the weekend.
Working in the entertainment industry often means spending less time with family due to the busy schedule that work demands. However, life amid the pandemic has forced more days spent with loved ones.
Luckily, Alfonso Ribeiro often finds time to bond with his wife and children through trips and adventures out in the open, including a recent trip to an Alpaca farm.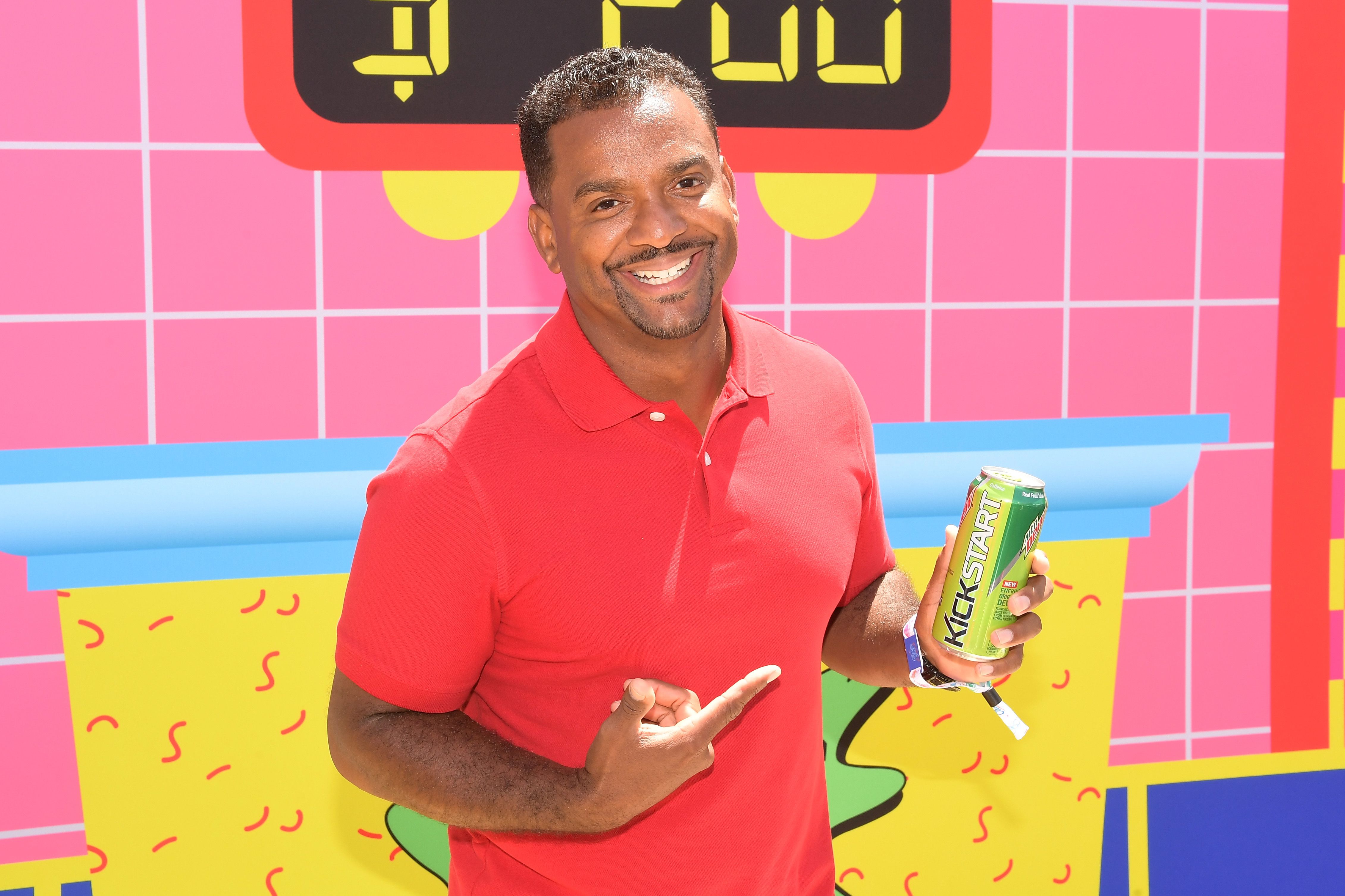 AVA SUE'S DAY OUT
The "Fresh Prince of Bel-Air" star's wife, Angela Ribeiro recently shared a series of photos and a video of their daughter, Ava bonding with the alpacas. She wrote:
"A big thank you to @land_run_alpacas for a magical experience with your lovely alpacas! We had a wonderful time and excited to bring some alpaca goodies home with us."
In the clip, Alfonso carried little Ava in his arms to feed the alpacas up close. The one-year-old dressed for the farm day occasion in striped denim overalls and silver shoes. 
WELCOMING LITTLE AVA
Alfonso and Angela welcomed Ava in May 2019, joining their two sons, AJ and Anders. The "America's Funniest Home Videos" host also shares a teenage daughter, Sienna, with his previous partner.
The couple recently celebrated their eighth anniversary with sweet Instagram tributes to each other.
In a previous interview with People, Alfonso shared that Ava was "a really happy baby." He added, "She just smiles and connects all the time. She's got two crazy older brothers that love her. She's just a little sweetheart."
ALFONSO'S CAREER
Years before he began his own family, Alfonso became known for his role in the hit '90s sitcom, "The Fresh Prince of Bel-Air" where he starred as Carlton Banks for six years.
He later starred in the television show, "In The House" and participated in the game shows, "I'm a Celebrity… Get Me Out of Here!" and "Dancing with the Stars."
Currently, he is working as the host of "America's Funniest Home Videos" while being a full-time husband to Angela and father to his four loving children.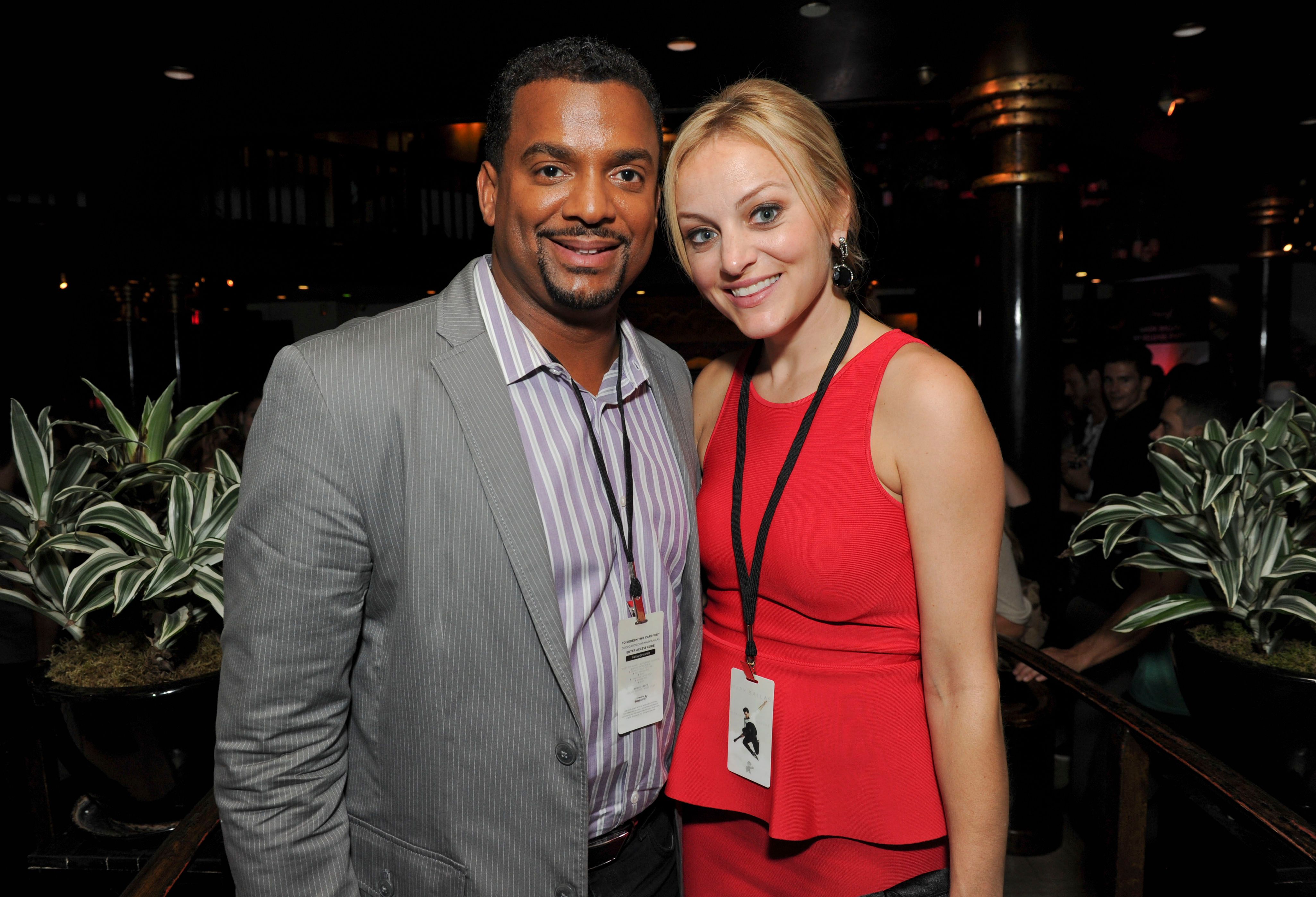 CELEBRATING EIGHT YEARS
The couple recently celebrated their eighth anniversary with sweet Instagram tributes to each other. Alfonso shared a photo alongside a sweet dedication to his wife, whom he credited for his happiness.
On the other hand, Angela shared throwback pictures from their wedding accompanied by kind words to her husband, detailing the amazing eight years they spent together.
Alfonso and Angela exchanged vows on October 13, 2012, in Burbank, California, after a year of dating. During their initial meeting, Angela did not know of her future husband's fame.