La La Anthony Looks Cool Posing in a Colorful Printed Blouse with Matching Gold Accessories
Famous TV personality La La Anthony recently turned many virtual heads when she took to social media to share a cool photo of herself posing in a colorfully printed blouse. 
La La Anthony is gorgeous, and she knows it!  She recently teased her fans with a magnificent shot of herself posing in a colorful printed blouse with a V-shaped neckline that showed off ample cleavage.  She captioned the post,
"Let's try this again."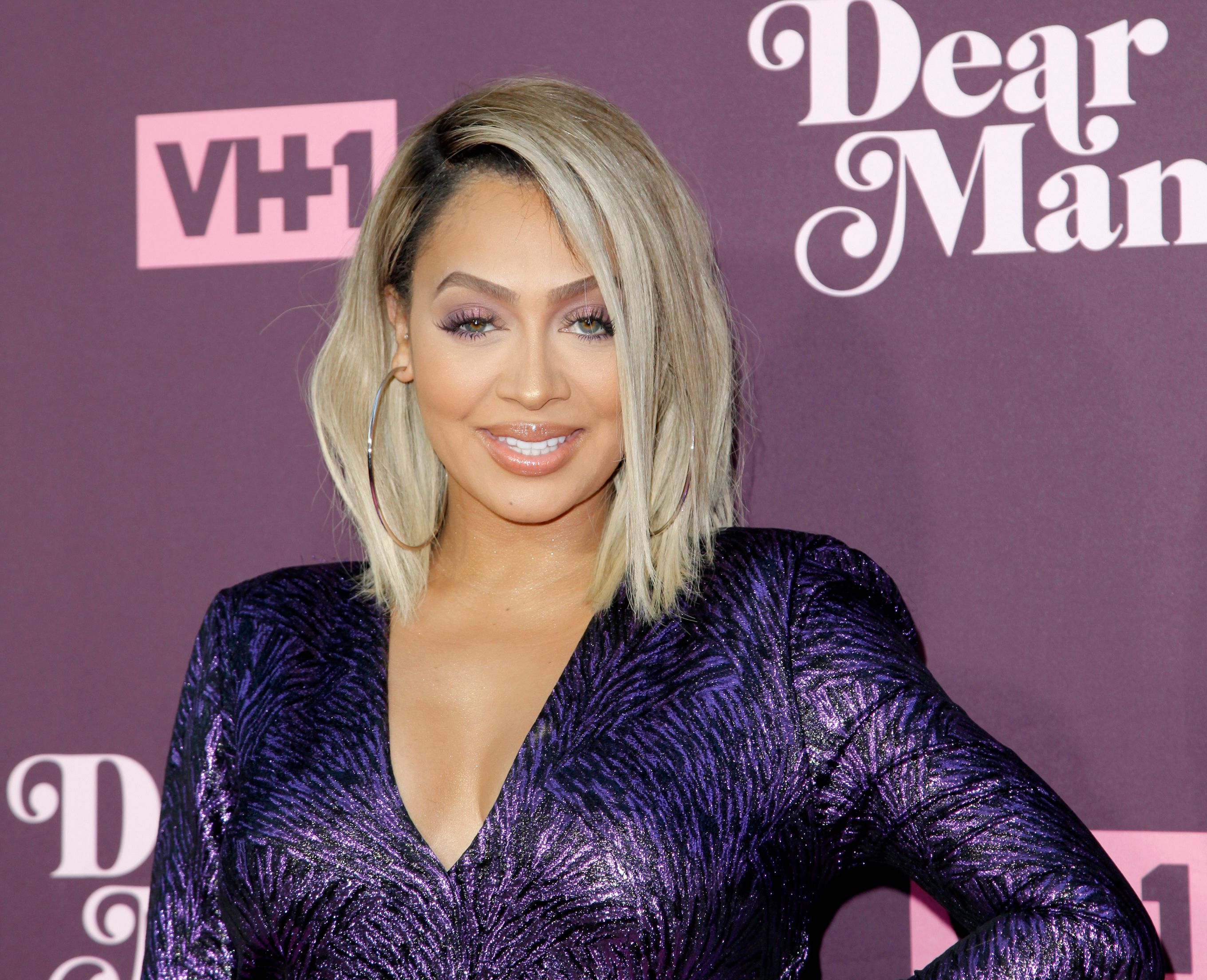 In the comments section, fans could not hide their admiration for the gorgeous woman. Some expressed it with emojis while others took to using words. One fan
wrote,
"Just a hot and beautiful queen, I love you so much lala besos." 
Anthony is a well-known figure in Hollywood. Not only is she a famous TV and radio personality, but she is also a producer, a New York Times bestselling author, and a mother to a gorgeous child she dotes on. 
Earlier this month, Anthony shared video footage that captured herself, Ciara, and Vanessa Bryant having a fun time with their kids. 
Anthony revealed that Rowland was her go-to for anything makeup.
Ciara and Bryant also shared similar posts on their Instagram pages. In the video Anthony shared on her page, she and Ciara could be seen playing football with the kids on a field surrounded by palm trees.  
Ciara wore a sexy black swimsuit with a matching wrap and Anthony showed off her beach body in a gorgeous one-piece swimsuit with straps. Bryant did not join them on the field. 
Anthony is mother to 13-year-old Kiyan whom she shares with her NBA husband, Carmelo Anthony.  Ciara has three kids, six-year-old Future Jr., three-year-old Sienna, and the newborn Win. Ciara shares Future Jr. with rapper Future and Sienna and Win's father is NFL star Russell Wilson.  
With her gorgeous posts attracting tons of likes on social media, Anthony's fans have always wondered about her facial and skincare routine. 
In 2016, the "Power" star opened up to Elle about what she puts on her face and how she gets beauty wisdom from some of her friends, including Kelly Rowland and Kim Kardashian.  
In her sit-down with Elle, Anthony revealed that Rowland was her go-to for anything makeup, Ciara is who she asks about hairstyles, and she goes to Kim for "everything else."
Speaking about items she keeps in her bag at all times, Anthony mentioned Carmex or Aquaphor, one or the other for her son and herself. 
The famous actress further added that she also keeps an eyeliner or mascara from her makeup line, "Motives for La La," on her person at all times. 
As for her nighttime routine, Anthony mentioned how she avoids sleeping with her makeup on and also added that after she scrubs her face with Neutrogena wipes or vaseline, she applies moisturizer.  
She goes to Tracie Martyn for her facials and she also uses her products. All in all, Anthony seems to be one of those lucky people whose skin requires little to no maintenance to glow – a perk that suits her just fine.