Debbie Allen Remembers Her Late Dad as She Proudly Shares a Throwback Photo of Him
Actress and dancer Debbie Allen gave fans a look at her late father with a throwback photo of him, revealing where she got not just her good looks but her intelligence.
Actress Debbie Allen
recently shared a post with her almost two million fans and followers on social media. The actress' touching post was in honour of her late father bearing a caption that
read
:
"Miss you, PAPA ❤️ Dr. Andrew A. Allen Graduate of the Howard School of Dentistry Class of '46."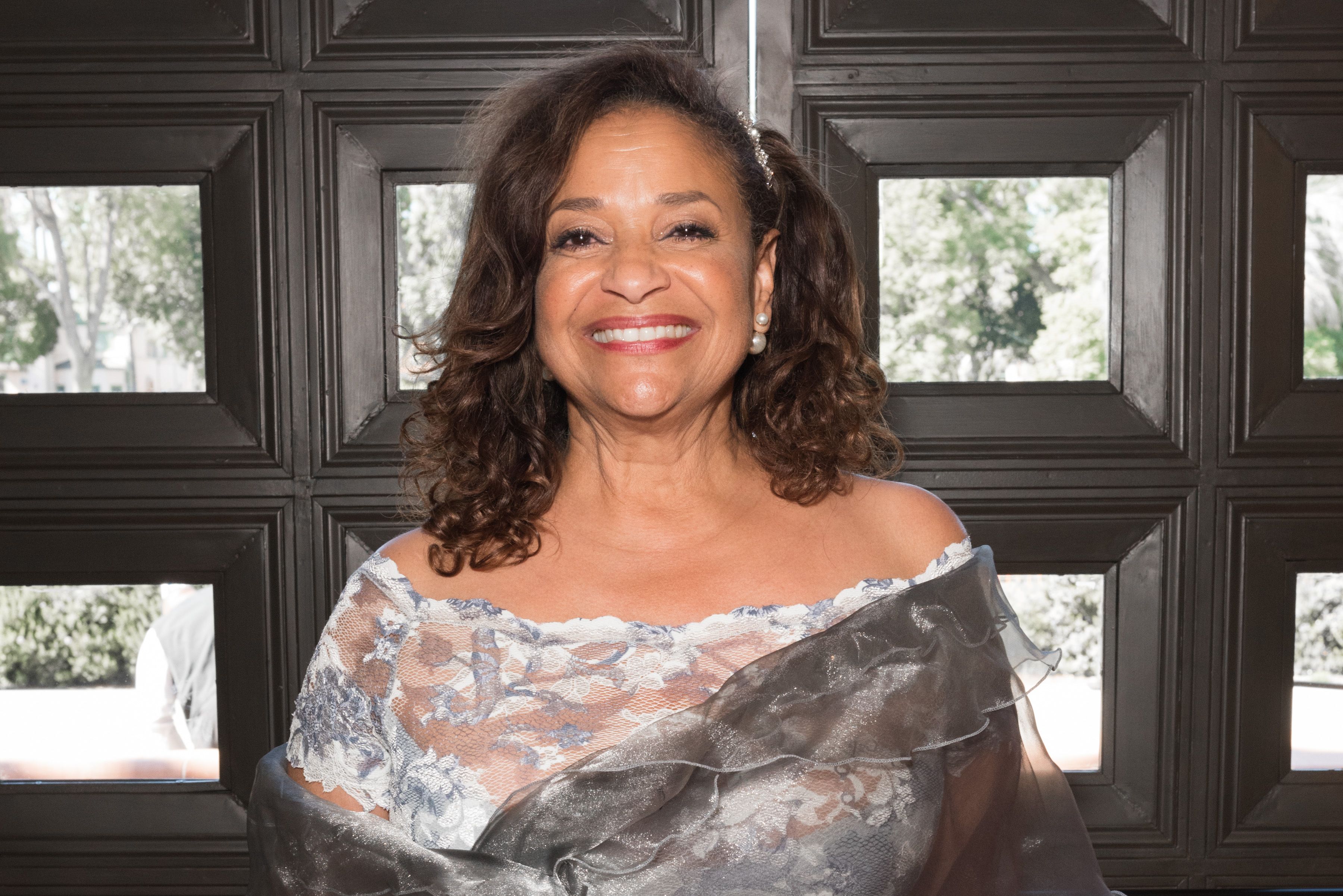 Dr. Andrew Allen, who was apparently a doctor, looked dashing in the black and white photo shared by his loving daughter. The old photo featured the late dentist looking sharp in a striped suit and patterned tie as he stared straight at the camera for the shot. 
The actress' late father sported a low-cut hairstyle with his dark hair sporting some waves. The photo of Allen's old man quickly had fans fawning over how handsome he was back in his day.
Other comments commended the late dentist for his brilliance and applauded his degree from the famous Howard University. Her father's legacy lives on through her as she continues to build her own legacy.
With Allen's revelation that her father was a brilliant Howard University alum, it quickly became clear where she, a Howard University alum herself, got her admirable intelligence from.
The actress said that she made it her goal to pay more attention to hiring more women.
In a recent October episode of TV ONE's "Uncensored," the actress got to talk about the legacy that she had built for herself over the past four decades as well as her journey from Howard to Hollywood. She said:
"I remember being a little girl, watching the Oscars, wanting to be, you know, in that TV screen, and not seeing anybody that looked like me..."
Allen began her career with her big break in the 1980 Broadway revival of "West Side Story" and later on, she earned herself a Tony nomination as well as a role as a dance instructor in the 1980 movie, "Fame."
When she finally found her way to success despite the challenge of being a woman, the actress said that she made it her goal to pay more attention to hiring more women and giving more women the chance to succeed like someone gave her a chance.
Allen said that when she looked back at the many decades she had spent in the industry, she realized that her legacy was built on the decisions that she made to make life easier for others.
She said that legacies were not determined by things like social media presence but by the impact people had when it came to helping others and making life better for other people.
Today, Allen has carved her name in the sands of time and lives her life happily as a proud grandmother. The 70-year-old became a grandma for the first time early in 2019 and as one would expect from the superwoman, combining her grandma roles with her work and impactful life comes naturally to her.