Watch Serena Williams Flaunt Her Elegance in a One-Shoulder White Dress with Deep Slit & Pants
Serena Williams teased an elegant look in her recent social media show off as she rocked an exquisite bespoke that put some subtle tones on her curvy body. 
Tennis icon Serena Williams is a legend on the tennis court and she combines this astonishing trait with her top-notch fashion sense which she never fails to show off.
Her new Instagram post was no exception as Williams looked stunning in an all-white outfit as she sauntered and gave fans a full view of her outfit.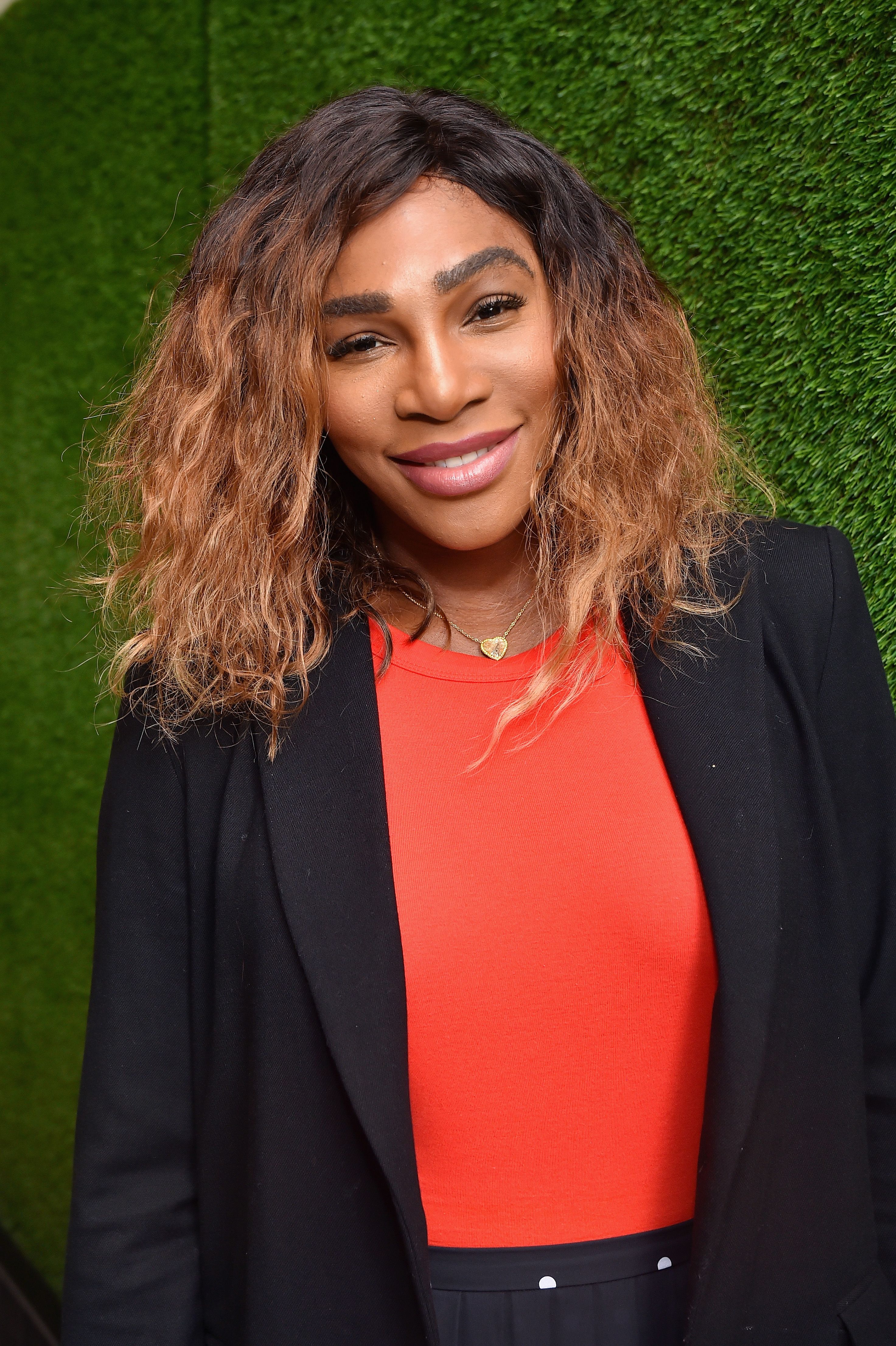 In the clip, Williams, a mom-of-one, was filmed backing a white backdrop that matched her lengthy clothing. The Grand Slam legend sported a one-shoulder dress bearing a hip-high slit at one end.
The star mom matched the dress with a pair of white Nike pants while she accessorized with a silver wristwatch. Williams, 39, styled her hair in a chignon-style bun. She
captioned
:
"When @off______white and @nike is just right for a behind the scenes look at my @britishvogue cover."
Williams looked like she was enjoying herself as she twirled, displayed sultry moves, and shared sweet smiles. The Olympic gold medalist gave fans a better view as she flossed her elegant clothing.
Williams, the founder of S by Serena, is known for her epic fashion which she also flaunts on the tennis court. One of her iconic looks can be
traced to a Wimbledon match
in 2008.
Through their courtship and to date, Ohanian has remained his wife's biggest fan.
The Wimbledon game has rules outlined for the players. Among these is the rule of an all-white outfit and a specified length for their sports gear. During the game, Williams raised brows as she rocked her outfit with a purple headband and matching shorts. 
This same classic fashion sense went into making her stately wedding dress when she and Alexis Ohanian became man and wife. The sports star's traditional white was custom designed by Sarah Burton.  
Williams was the cynosure of all eyes and she lived up to expectations as she changed into different sophisticated fashion items.
During the reception, the seasoned tennis player opted for a Versace beaded dress. Soon after, she switched to another Versace feather-design dress for her dance. 
Ohanian and Willimas' love story is typically like many love stories where people meet by chance. When they became acquainted, Ohanian was not a tennis fan while Williams did not have much knowledge about Ohanian's Reddit.
But as fate would have it, the duo's connection was instant at the 2015 Vanity Fair. In June of the same year, Williams invited the tech expert to the French Open and they took some quality time knowing each other and falling in love. 
By 2016, Ohanian knew he wanted to be with her and proposed in Cavalieri hotel where they first met. Through their courtship and to date, Ohanian has remained his wife's biggest fan and he always makes sure to watch her in action.