'Mrs Doubtfire' & 'In the Heights' Broadway Actress, Doreen Montalvo Dies Aged 56
Over the weekend, Hollywood lost one of their actresses in the form of Doreen Montalvo. The sad news about the "Mrs. Doubtfire" star was revealed on social media by her manager.
According to Doreen Montalvo's manager, Steve Maihack, she passed away on Saturday, October 17, 2020. The Broadway actress who also appeared in "Mrs. Doubtfire" was only 56 at the time of her death.
Over the last year, the star was filming the movie "In the Heights" and "West Side Story." She had also returned to Broadway with "Mrs. Doubtfire" and her manager described her as "like a winning lotto ticket."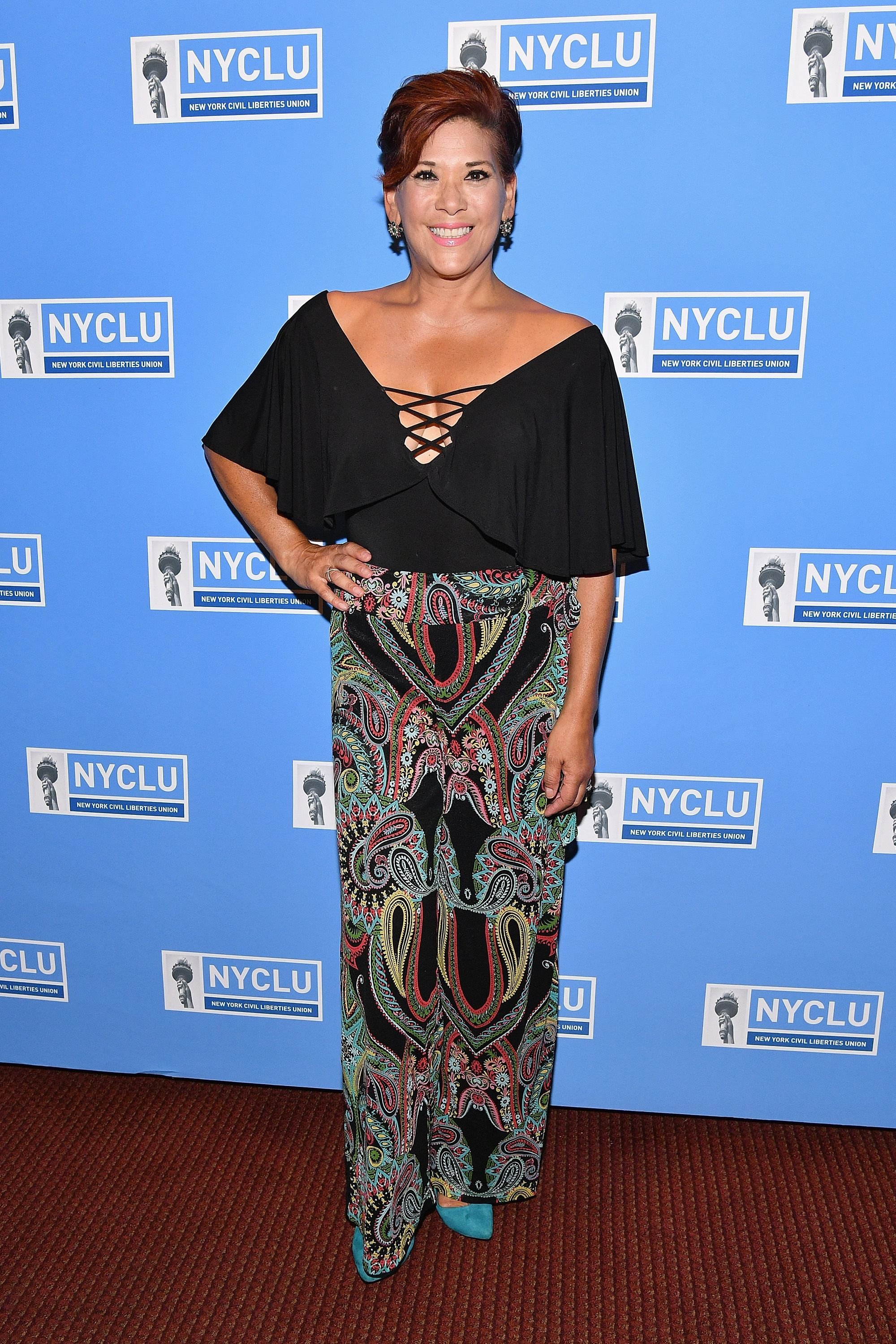 KEEPING HER MEMORY ALIVE
Maihack vowed to keep her memory alive and included a touching poem about a winning lottery ticket for his late client. Montalvo's manager continued to mourn her death in his lengthy post, writing:
"DOREEN, what an absolute blessing to have known you on your incredible human journey."
Doreen was a force of love that seeped into every inch of IN THE HEIGHTS. When she sings to Nina in Breathe, or as the voice in "Siempre" her imprint on the movie and the In The Heights family will live forever. Thank u Doreen. U are loved by so many❤️😔https://t.co/m8BHvYPQuQ

— Jon M. Chu (@jonmchu) October 18, 2020
PRAYING FOR DOREEN
The late star's manager concluded his post by revealing that he was praying for her. Maihack shared his love for the late actress and also noted that he would miss her before wishing her a peaceful rest.
Lin-Manuel Miranda noted how heartbroken he was about Doreen Montalvo's sudden death.
In 2008, Montalvo appeared in the original Broadway rendition of "In the Heights." She later appeared in "On Your Feet!" which was an Emilio and Gloria Estefan jukebox musical that was based on their lives.
Doreen Montalvo was the first actress to audition for In The Heights in the basement of the Drama Book Shop in 2002. The first one. She sang La Lupe's Qué Te Pedi and embedded herself in my heart in an instant. Her voice was had that tear in it--that lágrima. Inimitable & hers. pic.twitter.com/hLwT34XQ5w

— Lin-Manuel Miranda (@Lin_Manuel) October 18, 2020
WORKING ON TELEVISION
Besides her work on Broadway and in film, the late actress has also spent the last 14 years featuring on television shows. Some fans might recognize her for her guest roles on "Law & Order," "Smash," "The Good Wife," and "Madam Secretary."
Lin-Manuel Miranda, the creator and fellow star in "In the Heights," also mourned the actress's death. In a series of tweets, Miranda recalled how Montalvo was the first person to audition for the show.
MOURNING STAR'S DEATH
Miranda lamented how unfair it was that they didn't get to have more time with the late star. He also felt that Montalvo was supposed to be around to create more shows and more music.
The creator noted how heartbroken he was about her sudden death. He also described the late actress as someone who had brought a lot of happiness and love to all those who she met while other stars also paid tribute to her on social media.
"I got on stage, the laughs started coming, and every pore in my body opened up, and in my head I went, 'This is it'."

Farewell, Conchata Ferrell, one of the very best ones. 💔 pic.twitter.com/YvCQvUc8Gd

— Letterboxd (@letterboxd) October 13, 2020
CONCHATA FERRELL'S DEATH
Another actress who recently passed away is Conchata Ferrell who appeared on the comedy series "Two and a Half Men." The star who played the housekeeper, Berta, died on October 12, 2020.
The actress was surrounded by family at the Sherman Oaks Hospital in Sherman Oaks, California when she passed on. She was 77-years-old when she died after having complications of cardiac arrest.