Fans React to a Video A-Rod Shared of J Lo, 51, Showing Her Abs While Dancing Poolside
Alex Rodriguez sparked wild excitement amongst fans after posting a short dance clip of his fiancé and actress Jennifer Lopez flaunting her ripped body.
When it comes to Jennifer Lopez, style and class are always to be expected. In a recent post shared by her fiancee Alex Rodriguez, Jennifer's fans were left in awe of the singer's mystical body.
In the 6 seconds clip which Rodriguez shared, Lopez wore an all-black workout outfit. The mother of two and actress could be seen dancing energetically besides the pool in their home as she held on to a cup.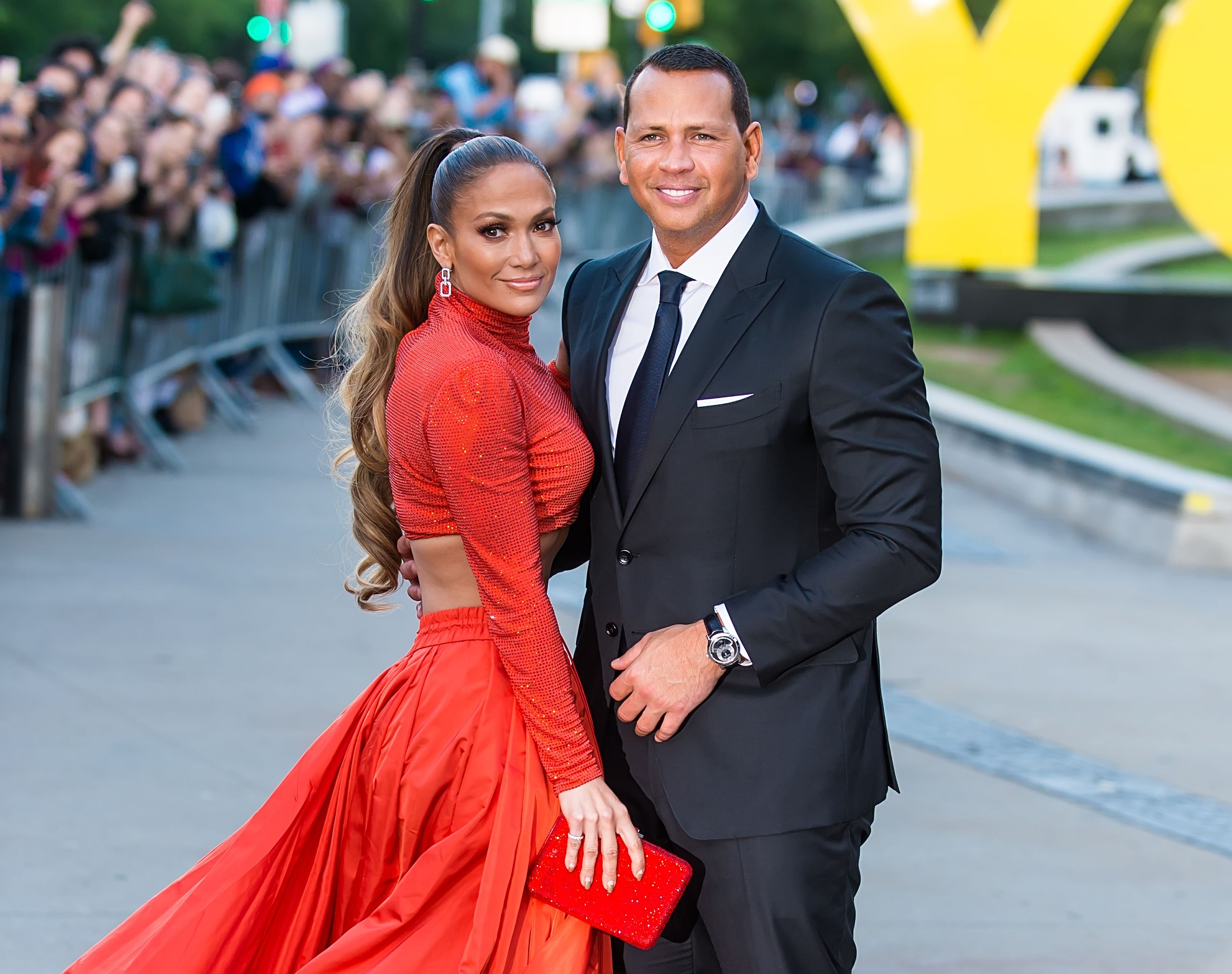 The singer looked stunning in a black bra top, which gave viewers a glimpse of her enviable abs alongside a pair of leggings and cozy footwear. Lopez was seen holding a cup in one hand while she used the other to coordinate her steps as she danced rhythmically to the song playing in the background. Alex captioned the post:
"Headed into the weekend like ???."
Jennifer's fans took the post like a bait, leaving over two thousand comments and over a million views behind. For most fans, Jennifer represents the perfect body goal and if the video is anything to go by, this can be said to be true.
Lopez initially said it was challenging to convince her family to join the challenge and remarked that they found it fun after they did.

One fan wrote on how much they love her energy while another awestruck fan added, "she is everything." A third fan commented that Jennifer is always beautiful, fresh, and humble. 
According to reports, Lopez enlisted the help of social media sensation Charli D'Amelio to kick off a viral dance challenge inspired by a musical collaboration with Maluma that dropped last week. The dance challenge has proven to be a hit on social media.

According to reports, posts using the #PaTiChallenge hashtag has gathered more than 1.3 billion views on TikTok and also making waves on Instagram. Lopez's twins, Max and Emme have also dived into the fun, posting their moves in collaboration with their famous mother on social media.
Lopez initially said it was challenging to convince her family to join the challenge and remarked that they found it fun after they did. The 51-year-old singer and actress also revealed that she loves working with talented singer, Maluma, describing her experience with him as fun.

When it comes to being supportive, Rodriguez certainly has scored some points. Rodriguez and his 15-year-old daughter, Natasha were reported to have also taken part in the viral "Pa Ti" challenge hosted by Lopez.
Rodriguez and his daughter's moves attracted thousands of comments from fans. The singer just like many of her fans teased that she loves it when her partner dances; most likely because it cracks her up. 
Lopez and her family seem to be taking advantage of the lockdown situation in increasing their family bond. The singer reportedly said that being able to spend time with her family was a huge blessing.