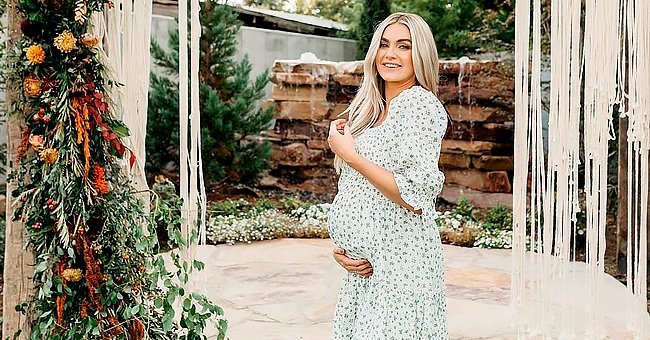 instagram.com/lindsarnold
Watch as Heavily Pregnant DWTS Pro Lindsay Arnold & Her Sisters Pick a Name for Her Unborn Baby
Soon-to-be mother Lindsay Arnold and her sisters Jensen and Rylee discuss and settle on a name for her unborn daughter. The heavily pregnant "DWTS" pro is about three weeks from her due date.
"Dancing with the Stars" pro dancer Lindsay Arnold is about to welcome her unborn daughter, and she is more than excited to be a mother. However, something hasn't been set in place for the welcome of her unborn baby, and that is the name.
The heavily pregnant dancer and her husband Samuel Lightner Cusick haven't been able to come up with names for their child, and now that Lindsay's due date is fast approaching, she has relied on her sisters, Jensen and Rylee, to pick the perfect name.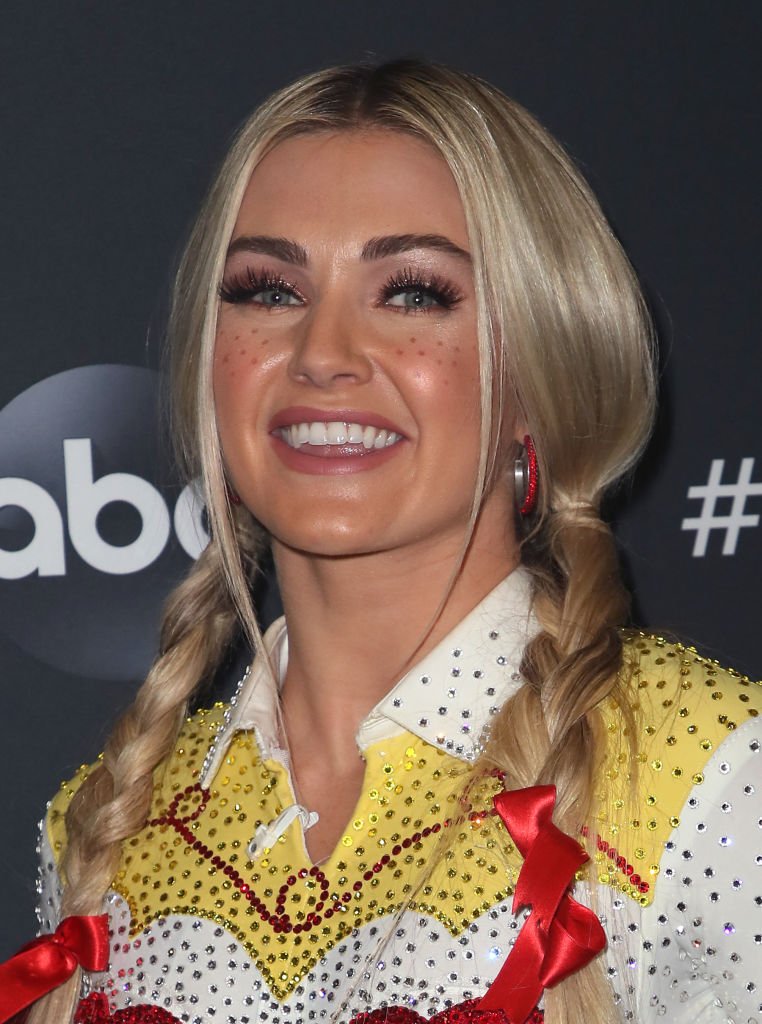 Lindsay Arnold poses at "Dancing with the Stars" Season 28 at CBS Television City on October 14, 2019 in Los Angeles, California. | Photo: Getty Images
On Monday, the Arnold girls took to their YouTube channel to document a Vlog of them discussing lovely names for the newest addition to their family. Brynley wasn't around as she was away on her honeymoon, so it was the three of them.
In early October, she flaunted her bump in an Instagram post where she candidly discussed embracing her flaws and insecurities.
Lindsay was glowing in a comfy grey top and bottom jumpsuit with a knot in front. Her blonde hair was parted at the side as she sat flanked by her two sisters. Of all the names Jensen and Rylee suggested, Gracie was the only one Lindsay was drawn to as she found it very cute.
When the girls eventually gave up, Lindsay then brought out her list of baby names that she had curated since 14. After going through a long exhaustive list, the trio reduced the picks to four names, Maya, Navy, Harley, and Marley.
Unfortunately, Lindsay wasn't ready to choose a name without Sam and settled on those four names as an option. She said she would wait and see her baby before then assigning the perfect moniker to her.
With the 26-year-old's due date coming in a few weeks, she has proudly embraced her burgeoning baby bump and never fails to show it off on social media at any chance she gets.
In early October, she flaunted her bump in an Instagram post where she candidly discussed embracing her flaws and insecurities. Explaining how her pregnancy has affected her physically, Lindsay wrote:
"Not going to lie, it's been difficult seeing my skin change so much during pregnancy, but that's not what's important! I'm growing a human inside of me."
She concluded, revealing that she has entirely accepted whatever change came her way and urged her followers to do the same. The name selection comes about a month after the 26-year-old celebrated her pregnancy in a lavish bohemian-themed baby shower.
The gorgeous ceremony was held at the Wild Oak Venue in Lindon, Utah, and was adorned with floral decorations all over. It also featured a mini bar in the shape of a beer barrel and a bakery set up.
Fans may recall that Lindsay and Cusick announced that they were expecting their first child together in May. It was particularly excellent news for the couple who have been married since June 2015.
Although Lindsay had to stay away from the one thing she loves and not participate in this year's season of "DWTS," the dancer has assured fans that she would return to the show after giving birth.
Please fill in your e-mail so we can share with you our top stories!