Royalty Brown and Her Sister Sinatra Look Cute Showing off Their Matching Black Outfits
Royalty Brown, daughter of American singer and dancer Chris Brown, looked adorable with her sister Sinatra as they posed in matching outfits showing off their sense of style in a recent series of pictures on Instagram. 
Royalty Brown is one cute young lady. She recently looked adorable as she posed with her baby sister Sinatra in matching jumpsuits in a post on her Instagram page. 
The pair were clad in black suede jumpsuits with long sleeves and a zipper running down the front. They also had white sneakers on and carried small cute bags that were in different colors.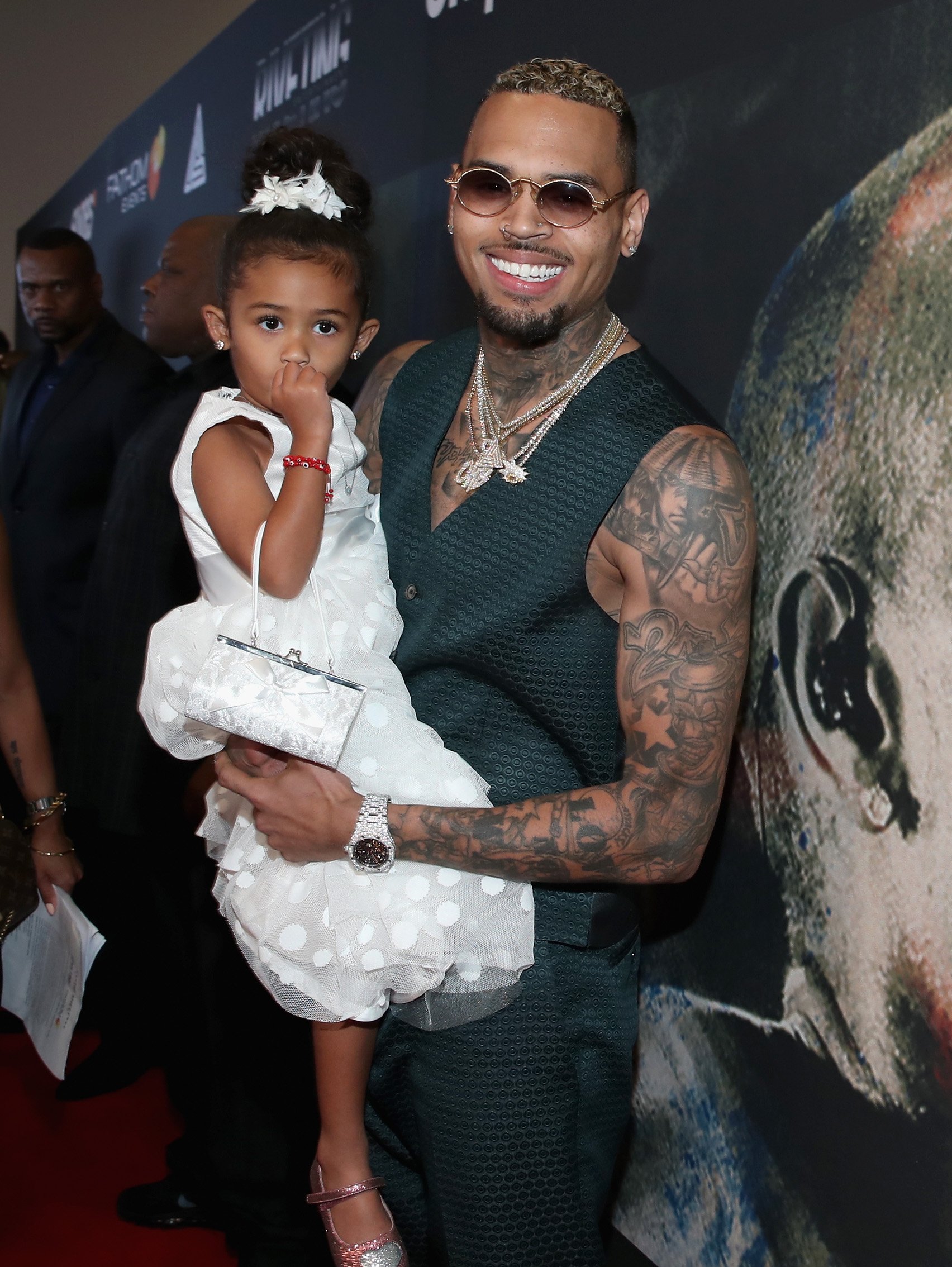 Royalty had on a red pair of sun shades with her wavy brown hair falling down her shoulders. Sinatra, on the other hand, had on a square-shaped animal print pair of glasses with blue temples. 
In the first two pictures, Royalty posed alone as she beamed into the camera striking different poses. The last photo showed her and Sinatra sitting on a step while striking adorable facial expressions. 
The pair share a tight bond as they spent tons of time together during the pandemic at their mother, Nia Guzman's house. The proud mother does not fail to post their sweet moments on her Instagram feed.
In one of the photos, Sinatra was seen hugging her big sister around the waist while Royalty had a huge grin on her face, clearly loving the affection. Guzman also posted pictures of the pair posing in their fashionable outfits.  
At just six years old, Brown's little princess has proven to the world that she is gearing up to be a prominent fashion icon. Over the months, Royalty has wowed her fans with several photos that showed off her elite fashion sense. 
Last month, in a stunning photo, the little girl was dressed in a gorgeous turquoise green dress that stopped just above her knee. She combined the look with a matching purse, heart-shaped sunglasses, and white sneakers. 
In another adorable shot, Royalty posed alongside Sinatra in a colorful matching tie-dye combo. Another picture showed the fashionista posing with her mother in similar burgundy tribal printed maxi dresses.
The little angel is also a fan of experimenting with new hairstyles. Last month, in one of her many cute selfies, she was seen rocking her dark hair in new braided tresses that fell down her shoulders. 
Besides being a fashionista, Royalty has also shown keen interest in her studies. In May, with several photos on her Instagram page which is run by her mother, she celebrated her elementary school graduation. 
It sure was a busy week for the adorable child as her sixth birthday was celebrated two days before with two huge parties. It is safe to say that her name has paved the way for her since she lives the life of royalty.