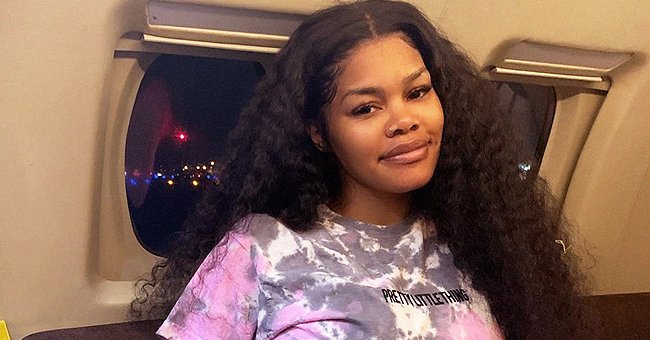 Instagram/teyanataylor
Teyana Taylor's Eldest Daughter Junie Looks like Her in Close-up Photo with a Touching Tribute

Teyana Taylor shared an adorable image of her eldest daughter Junie who looks like her, while giving her an amazing shoutout and declaring her love for the young girl.
For most mothers, watching a child grow and begin to develop their personalities is an amazing thing most want to experience, and singer-songwriter Teyana Taylor is enjoying that with her daughter, Junie.
Junie, born Iman "Junie" Tayla Shumpert Jr. on December 16, 2015, is the first daughter of Taylor and her husband, basketball player Iman Shumpert.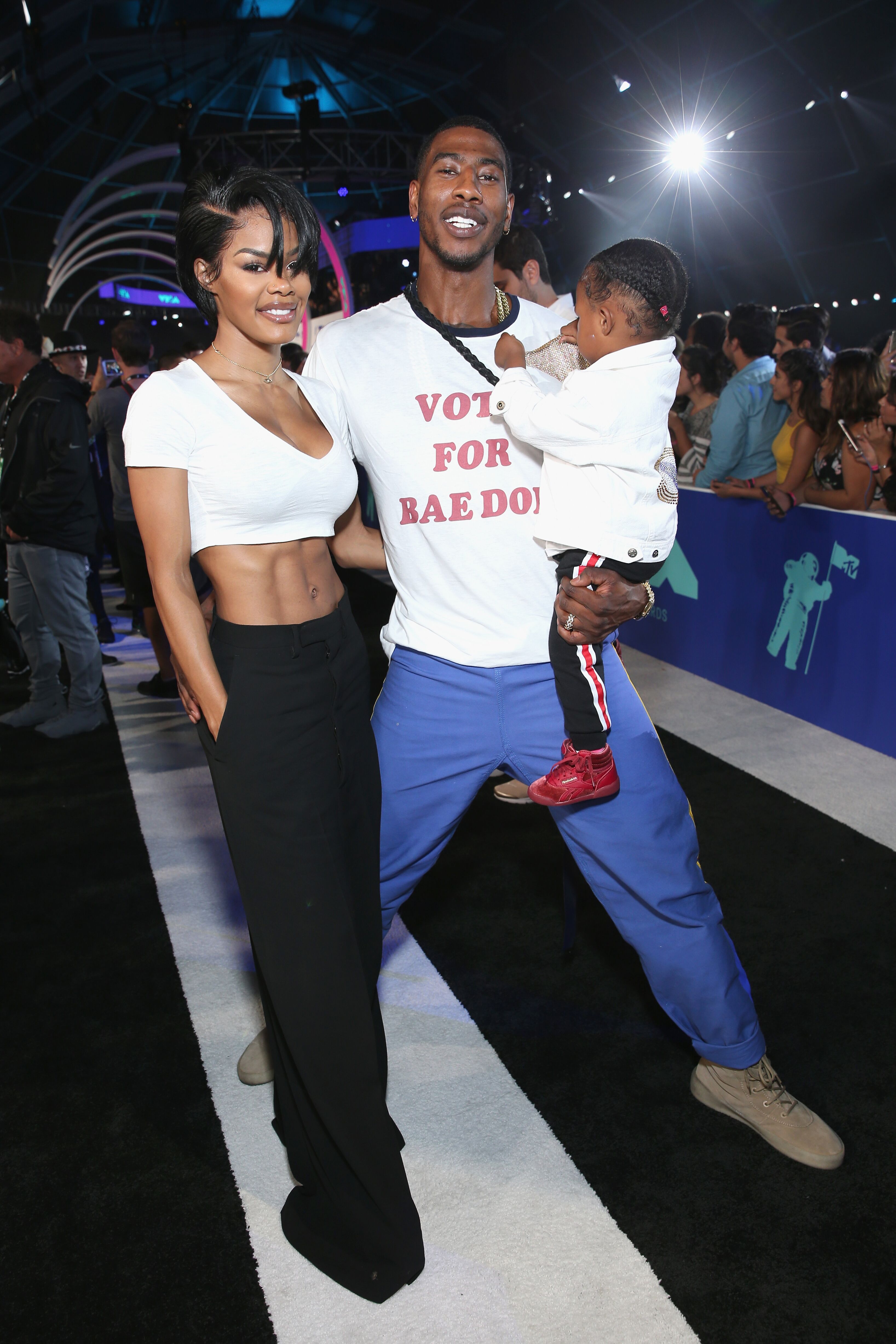 Teyana Taylor, Iman Shumpert and Iman Tayla Shumpert Jr. attend the 2017 MTV Video Music Awards at The Forum on August 27, 2017. | Photo: Getty Images
Taking to Instagram, Taylor gave a shoutout to Junie by sharing an adorable image of her wearing a faded deep blue dress that had different colors of love emojis patterned on it. The shot showed Junie wearing a closed-lip smile and she looked adorable.
With her long braided hair falling down the side of her face, Junie's fashion sense could not be missed as the big transparent and white beads that were attached to her hair could be seen. Captioning the post, Taylor wrote:
"My heart, my oldest. I love you boo @babyjunie4 ?❤️."
One striking thing about the image was how much Junie looked like Taylor and Shumpert, and fans in the comments section could not agree less.
Most of the comments centered on how fast Junie was growing into an adorable young girl while some talked about how she was beginning to look so much like Taylor as she got older.
Junie and Rue have a sweet sister sibling relationship.
From the shared picture, it looked like Taylor and Junie were out in a restaurant and some fans pointed out that it was amazing that Taylor and Shumpert got to spend time with their daughters despite their busy schedules. Someone commented saying:
"She literally got every amazing feature of you both, in one whittle personnnn ????."
Junie is also a big sister to her adorable little sister Rue Rose. They were both delivered at home by their father and although he tagged it a scary experience at first, he was grateful to have been there to witness and actively participate in birthing the girls.
Born on September 6, 2020, Rue joined her older sister Junie a day after Taylor held a baby shower and although the birth was "unexpected," Shumpert was there to help her through it before the medical team arrived.
Junie and Rue have a sweet sister sibling relationship and right from the time Rue was still in the womb, Junie had always referred to the tot as her "baby," and now she is quite protective of her.
In all, for Taylor, combining being a mother to two adorable daughters and her career is not all that stressful as she finds a way to work around spending adequate time with them and giving her all to her job.
Please fill in your e-mail so we can share with you our top stories!