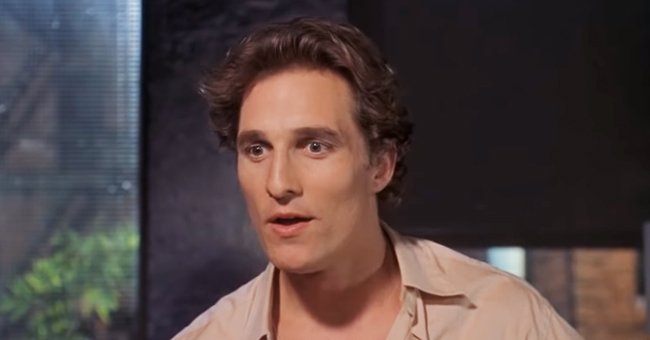 youtube.com/Movieclips
Matthew McConaughey Says He Wanted to Be More Than the Shirtless Rom-Com Characters He Played
The "Dallas Buyers Club" star looked back at the time he decided to do something to take his acting career in the direction he desired, and how it helped him become the awarded actor he is today.
50-year-old actor Matthew McConaughey had done everything from comedy to science fiction for nearly a decade before his name became associated with romantic comedies, starting with "The Wedding Planner" in 2001.
The string of romantic comedies on which McConaughey starred at least until 2011 admittedly turned the actor into a household name and gave him a glamorous and lucrative career, but eventually he started to miss something.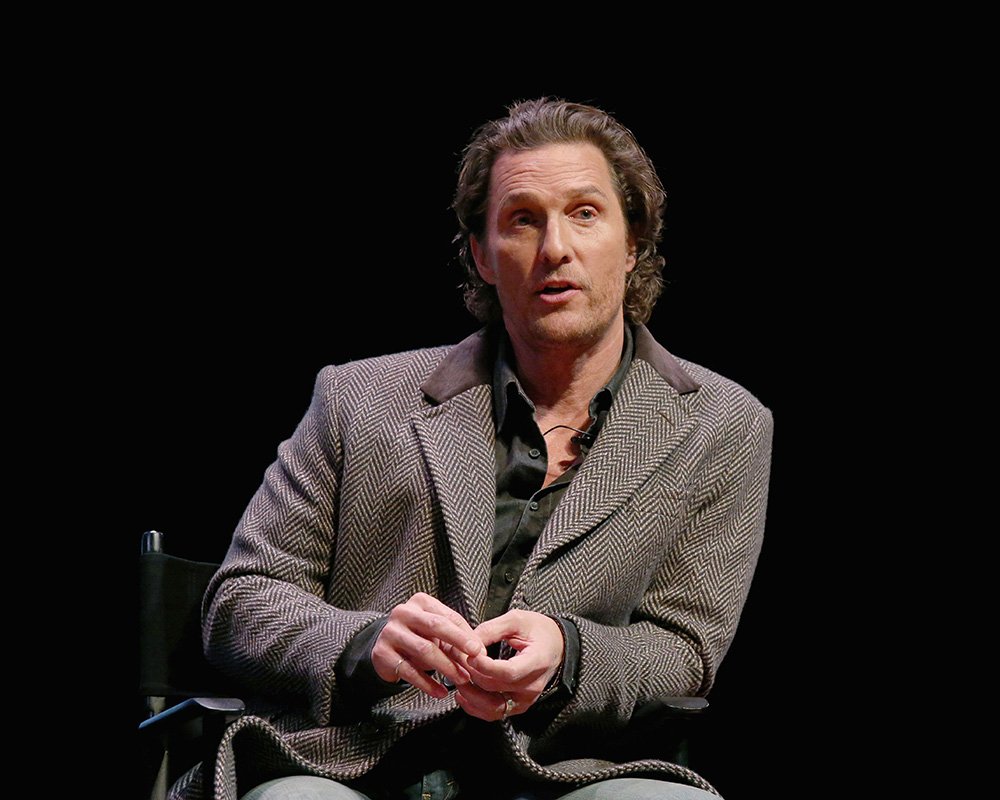 Matthew McConaughey after a special screening of "The Gentlemen" at Hogg Memorial Auditorium at The University of Texas in Austin, Texas, in January 2020. I Image: Getty Images.
In a recent conversation on the "Pardon My Take" podcast on October 21, 2020, McConaughey recalled feeling that he needed more challenging roles, which he wasn't getting because he had become typecast as "the rom-com shirtless guy."
McConaughey finally convinced himself of taking the difficult step of leaving his comfort zone and to start taking more meaningful roles, and he turned to his then-new wife Camila Alves for support.
Once determined to give his career a turn, McConaughey began to systematically turn down the endless series of romantic comedy offers he received, often having to say no to millionaire deals.
He was sending a message to the industry, but it took Hollywood a total of 20 months to finally have something challenging enough to offer for the star to return to the big screen, rebranded as a dramatic actor.
His strategy proved effective, and McConaughey not only started to get the roles he knew he was qualified to do, and by 2014 he had won both a Golden Globe and an Academy Award from his starring role on "Dallas Buyers Club."
NEW BOOK
McConaughey covered this and other aspects of his life and career in detail in his new memoir "Greenlights," released on October 20, on which he also clarified that he absolutely enjoyed his time as the rom-com guy, but he just longed to prove his worth in other film genres.
In the book, McConaughey digs into his difficult childhood and the dysfunctional relationship of his parents, and how his life changed after landing his breakthrough role in the Richard Linklater comedy "Dazed and Confused" in 1993.
His romantic life is also reflected in the book, with McConaughey looking back at when he first met Alves, with whom he has already been married for eight years. Today, the two share three children together.
PARENTING DREAM
But above all the achievements and blessings that life had in store for McConaughey, there is nothing that the actor dreamed more than to become a father, as he shared with People recently.
"The only thing I ever knew I wanted to be was a father. And it's remained the pinnacle for me. I can't think of anything being more important," the father-of-three told the magazine in October.
Please fill in your e-mail so we can share with you our top stories!