Check Out Alfonso Ribeiro's Baby Daughter Ava Sitting on Her Father's Shoulders in New Photos
Angela Ribeiro, the wife of "The Fresh Prince of Bel-Air" star Alfonso Ribeiro, shared her family's latest adventure on social media and fans couldn't get enough of her youngest daughter, Ava who looked adorable sitting on her father's shoulders in the sweet pictures.
Alfonso Ribeiro became a fan-favorite with his role as Carlton Banks on the popular 90s sitcom "The Fresh Prince Of Bel-Air." His wife, Angela, shared pictures of her family's outing on Instagram and fans couldn't help but love her youngest daughter, Ava, in the snaps.
The mother-of-three uploaded a series of pictures that captured her husband with their children taking a stroll outdoors, surrounded by nature.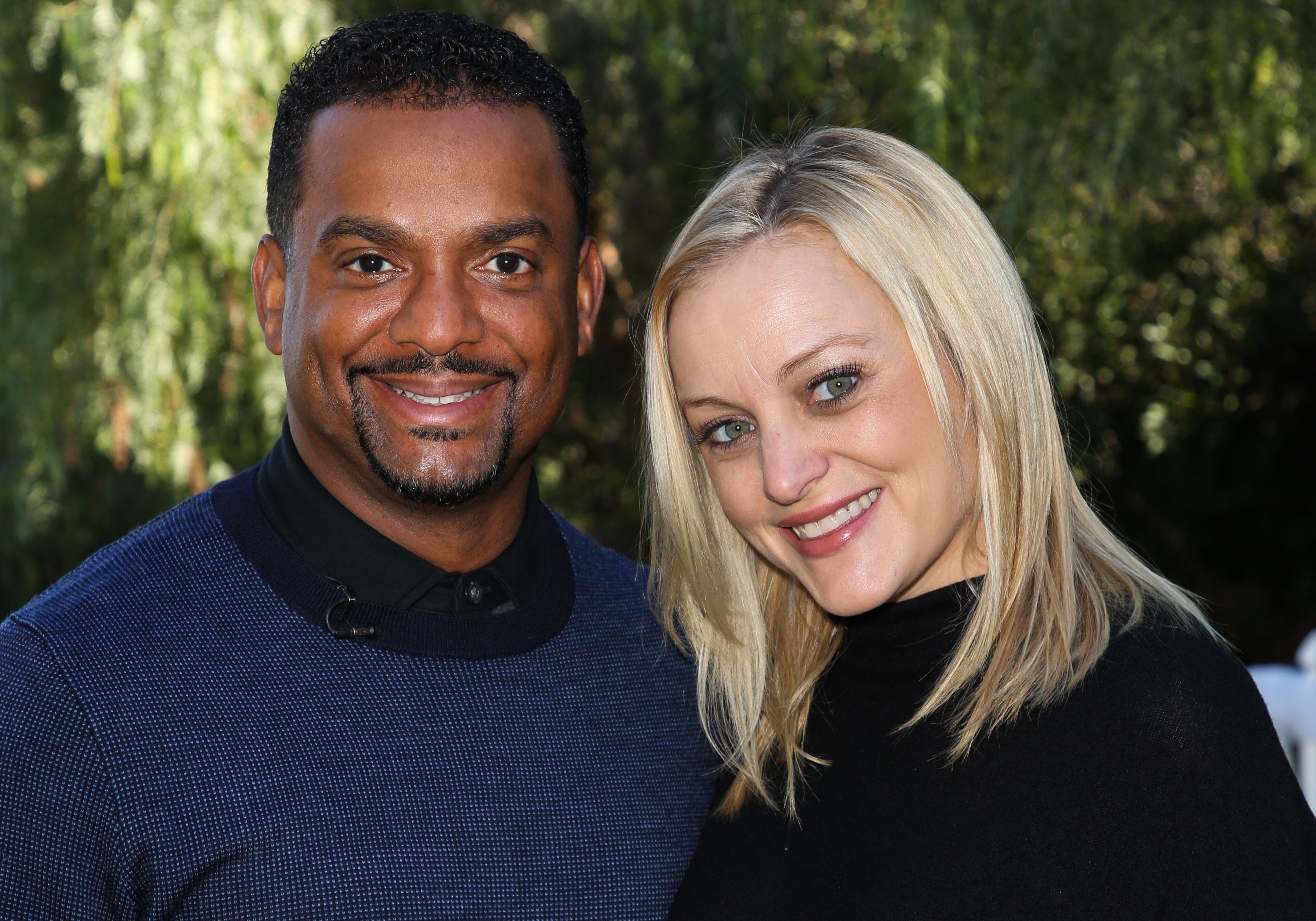 The first picture was a close-up that showed the proud father with Ava sitting happily on his shoulders and strapped safely on her makeshift chair.
The rest of the snaps showed Ribeiro dressed casually in a T-shirt, shorts, and sneakers while his two sons were dressed similarly in shorts, T-shirts, and sneakers as they posed for the camera. The actor's wife captioned the post with the words: 
"Exploring the beautiful city of Hot Springs, testing out our new @minimeis and learning/touching/tasting the fascinating hot springs."
Last year, Ribeiro and Angela welcomed their daughter, Ava, in May and the "Silver Spoons" actor shared the exciting news with fans with a cute picture of the baby on Instagram.
Earlier in October, [Ribeiro] reunited with his TV family for an HBO Max "The Fresh Prince Of Bel-Air" special.
The couple announced that they were expecting their third child with Angela's funny picture on her Instagram. The picture captured the mother with her sons -  Alfonso and Anders posing with matching baby bumps.
Earlier in October, the 49-year-old actor reunited with his TV family for an HBO Max "The Fresh Prince Of Bel-Air" special. The cast members excluding the late James Avery were all present and according to Ribeiro, it was a wonderful experience.
The father-of-four has also been spending quality time with his real family and even bought an RV to take them on road trips during the quarantine period, plus he was helping everyone enjoy Halloween with the "Treat Town" app.
Following his TV father's death in December 2013, Ribeiro was seen with Angela at the famous Mr. Chow restaurant in January 2014, and according to sources, the 49-year-old was still heartbroken over Avery's death.
James Avery played Phillip Banks on the hit sitcom and died due to complications after open-heart surgery on New Year's Eve. Ribeiro shared his grief in an emotional tweet where he described the late actor as his second father.