Watch Katharine McPhee & David Foster Perform Together for the 1st Time since Pregnancy News
Soon-to-be parents Katharine McPhee and David Foster serenade fans with their love as they performed the latter's hit song, "The Prayer," for their first public appearance since they announced their pregnancy.
Lovebirds and soon-to-be parents Katharine McPhee and David Foster have made their first public appearance since the news of their pregnancy broke, and it was a memorable one.
Over the weekend, the pregnant "Scorpion" actress and her man attended the Go Gala organized by the GO Campaign to raise funds for orphans and vulnerable children and performed.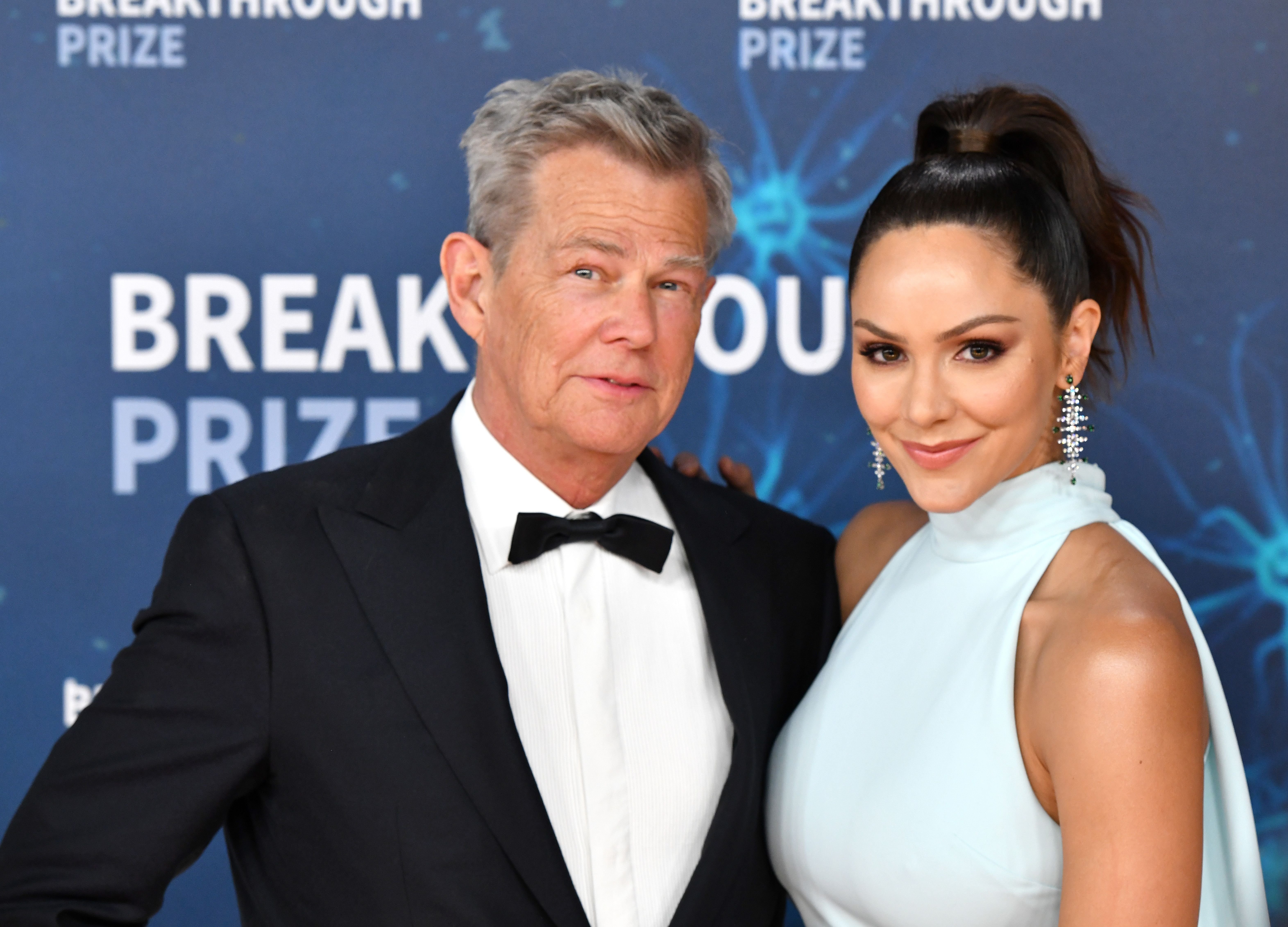 The couple who attended the event virtually rendered a heartwarming performance from their home. McPhee was glowing in a stylish long-sleeved dress with a plunging neckline that featured yellow and brown floral patterns.
Speculations about McPhee's pregnancy first surfaced earlier this month.
The outfit had a belt at the waist area and was a perfect fit on the actress' who finished off the look with subtle makeup and bright red lips. Her wavy curls were parted in the center and framed her face as it flowed down her shoulders. Foster, on the other hand, looked dapper in a black suit over a blue button-down shirt.
Before their rendition, the duo spoke about how glad they were to be a part of such a meaningful cause, with the Grammy Award singer explaining that anything that involves children has their attention. However, McPhee took the microphone from her husband to gush over his philanthropic spirit. She said:
"You're being a little bit humble, but David has spent his life creating his own foundation for kids struggling with transplants, so anything to do with children, we are in."
She then praised Foster for dedicating his charity to helping kids before they went on to perform his hit song, "The Prayer." The 70-year-old singer took his position behind the piano while his lovely wife serenaded the viewers with her melodic voice.
Foster co-wrote the track with Carol Bayer Sager for the 1998 animation, "Quest For Camelot." This year's Go Gala saw performances from Mary Elizabeth Winstead and Ewan McGregor as well as Haim and Judith Hill.
Speculations about McPhee's pregnancy first surfaced earlier this month when she showed off an alcohol gift from apéritif Aperol and said she wasn't going to drink this anytime soon.
However, sources close to the duo confirmed to US Weekly on October 8 that the 36-year-old is pregnant for her Foster's first child together. For McPhee, that would be her first child and Foster his sixth as he has five daughters from his previous relationships.
McPhee and Foster tied the knot in June 2019 after dating for about two years. They first crossed paths in 2006 when he mentored her during season 5 of "American Idol."