Creator of 'Starsky & Hutch' and 'Eight Is Enough,' William Blinn Dies at 83
Television writer and two-time Emmy winner William Blinn sadly passed away aged 83, but not before making a notable contribution to the entertainment industry spanning five glorious decades.
William Blinn brought viewers several hit television shows from the 60s onwards, including Prince's "Purple Rain," he proudly took credit in writing. But sadly, his story came to an end.
The award-winning writer's daughter, Anneliese Johnson, confirmed to THR that Blinn passed of natural causes on Thursday in Burbank at an assisted living community.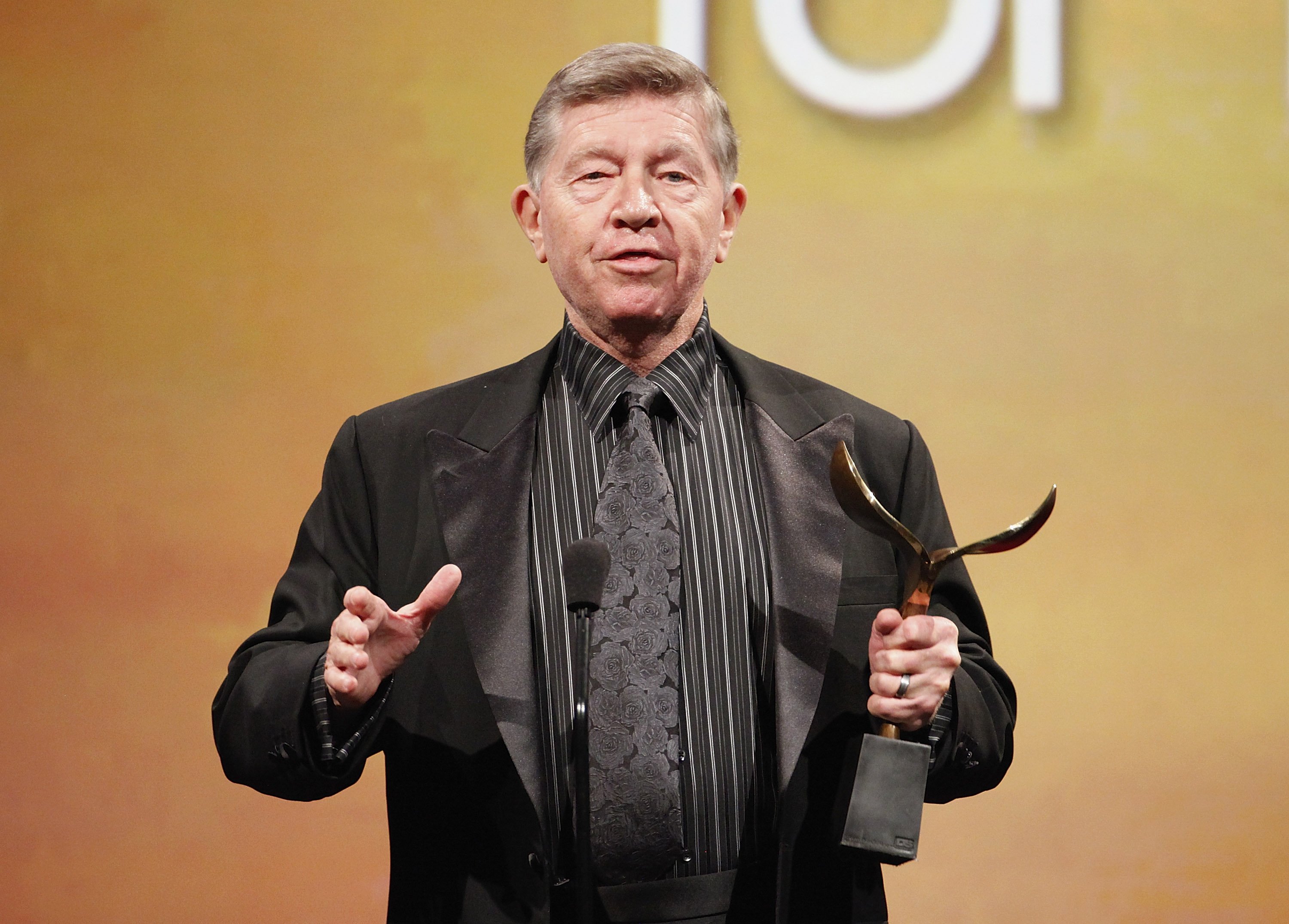 WHO WAS BLINN?
Blinn, who initially worked for his dad in the building industry, started earning television credits during the early 1960s, working as a staff writer on hit shows such as "Bonanza," "Rawhide," and "My Favorite Martian."
But his true talent shined when he specialized in drama series and started creating and producing his own shows, which impressively include "Pensacola: Wings of Gold," "The Rookies," " Starsky & Hutch," and "The Interns."
William Blinn, Screenwriter of 'Purple Rain,' 'Roots,' Dies at 83 https://t.co/ZfBPrsrPrA

— billboard (@billboard) October 26, 2020
As the developer of "Eight Is Enough," another memorable moment in his career came in 1984, when he worked as co-writer on "Purple Rain" with Prince. 
HIS WRITING WAS A MONUMENTAL HIT
The 83-year-old earned an Emmy Award and a Humanitas Prize for his work as head writer on the ABC miniseries "Roots," which ended in January 1977 that drew a staggering amount of viewers.
"Roots" was the most important broadcast in tv history.
"Brian's Song" was the only tv movie EVER to be released as a feature because it was so great.

WILLIAM BLINN wrote them both.
He was a giant.
RIP to a master storyteller. pic.twitter.com/49sNGL8LR2

— Billy Ray (@BillyRay5229) October 24, 2020
According to reports, "Roots" found an audience with at least 85% of the US population during its run, at least in part. This is reflected in the show's final episode, which drew more than 100 million viewers.
HOW HIS CAREER STARTED
Blinn's father worked in the construction business in Toledo, Ohio, where he ran and owned a small cement manufacturing company. The work's nature meant doing a lot of heavy lifting, which made Blinn feel all macho and manly, but then things changed.
William Blinn, 'Brian's Song' and 'Roots' screenwriter, dies at 83 https://t.co/KaevCdbFaj pic.twitter.com/L8O8LPRMmu

— Yahoo Entertainment (@YahooEnt) October 26, 2020
Moving up in the company meant moving into an office, and Blinn would have none of that, so he left and decided to pursue a career in the entertainment industry, enrolling at the New York Academy of Dramatic Arts. 
Earlier this month, the industry sadly lost another talented producer and writer. Responsible for shows such as "Private Practice," and "Dawson's Creek," Dana Baratta made an impact on drama television shows during her career.
Screenwriter William Blinn died at an assisted living community in Burbank, California https://t.co/t6Gyd0hpQy

— KSNV News 3 Las Vegas (@News3LV) October 25, 2020
However, following a long battle with ovarian cancer, Baratta passed at her Los Angeles home earlier this month at the age of 59. She earned her first writing and producing credit with the flick "Andre" back in 1994.