Check Out Julia Roberts' Style Evolution from 'Pretty Woman' 30 Years Ago to Now
Julia Roberts' fashion evolved with time and went through the trends of different decades. Here's a look at how her style changed in the past 30 years.
Julia Roberts sometimes gives her Instagram followers a glimpse of her looks from back in the day. A majority of the posts shared originated from the actress' casual marathon of "Flashback Friday," where she shared fun memories of movies filmed in the past. 
The trip down memory lane highlighted her heightened sense of style and versatile beauty. Apart from being a successful actress, many can say Roberts is a fashion icon.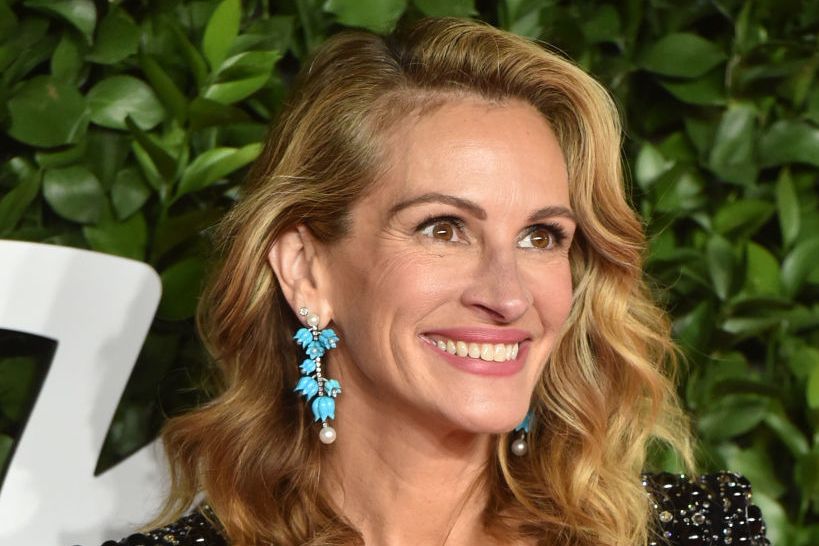 MEANT TO BE A BRIDE
The oldest posts shared came from two of the Award-winning actress' films, namely, "Notting Hill" and "Runaway Bride." These classic romantic comedies from the nineties always had Roberts in a wedding dress towards the film's end. 
In her post about "Notting Hill," Roberts was seen in a sleek white wedding dress with backless detail. The photo shows the Oscar-winning actress giving a friendly hug to British screenwriter and producer Richard Curtis.
Similarly, Roberts was also seen in another wedding dress with her post on "Runaway Bride," where she wore a strapless and lace-type dress. All in white, Roberts smiled for a photo with her co-star Richard Gere, who then played her leading man in the said romantic comedy. 
PREMIERE LOOKS
Beyond wedding dresses in romantic comedies, Roberts style has always flaunted the red carpet. In 1991, Roberts styled herself in a little black dress with a pink shawl during the "Runaway Bride" premiere.
Roberts, together with her husband, Danny Moder, longed to keep their children away from the "showbiz" environment. 
In another Instagram post for the 2018's "Ben is Back" premiere, Roberts was seen wearing a polka-dotted black dress with black high-heeled shoes. The actress finished off her look with a seemingly off-white fur trench coat, which she casually wore over her shoulders.
CASUAL STYLES
It appears that some things never change, with black being Roberts' go-to look for film premieres. Nevertheless, the actress also has a great sense of dressing down while keeping her style up top. 
As she remained fashion and civic-minded, Roberts actively encouraged people to vote in 2020 while she sported blue jeans, a printed white shirt that said "VOTE," and finished it off with a casual black jacket.  
Since the 1990s, it was never just all about clothes. Roberts continuously revolutionized her overall beauty with the hairstyle she possessed. In her earlier years, she went with the chic bob with her curls. 
Later on, she decided to grow out her hair, embracing the full-on natural curls. In between during the years, she would make casual attempts to do the "stick-straight" look.
BEHIND THE SCENES
Roberts' countless fashionable records are proof of Hollywood's spotlight over her life beyond the actual films she has starred in. Apart from her on-screen roles, the press is often intrigued to know about her personal life.
Nevertheless, with much attention in the City of Angels, Roberts, together with her husband, Danny Moder, longed to keep their children away from the "showbiz" environment. 
In this attempt, the husband and wife have sought residence in a peaceful neighborhood in San Francisco, purchasing an 8.3 million dollar home. The transfer has allowed their children to be exposed to a different culture.