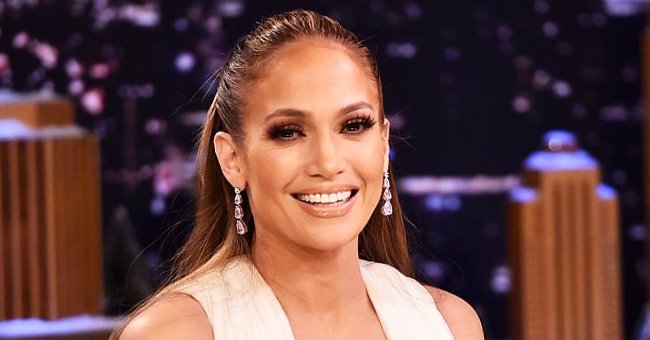 Getty Images
Jennifer Lopez Nailed Madonna's Iconic 'Like a Virgin' Outfit for Halloween — Fans React
The "Hustlers" star earned the ardent praise of her massive fandom with her choice for a costume for this years' Halloween celebration, and, as usual, her beau can't be prouder.
51-year-old actress and singer Jennifer Lopez is a pop superstar in her own right, but in the latest Halloween she paid tribute to another pop culture icon by choosing to dress as her for the big night.
On November 1, 2020, Lopez's fiancée, 45-year-old former MLB player Alex Rodriguez, took to his Instagram account to share an image of him and his future wife dressed up in costumes and posing for the camera.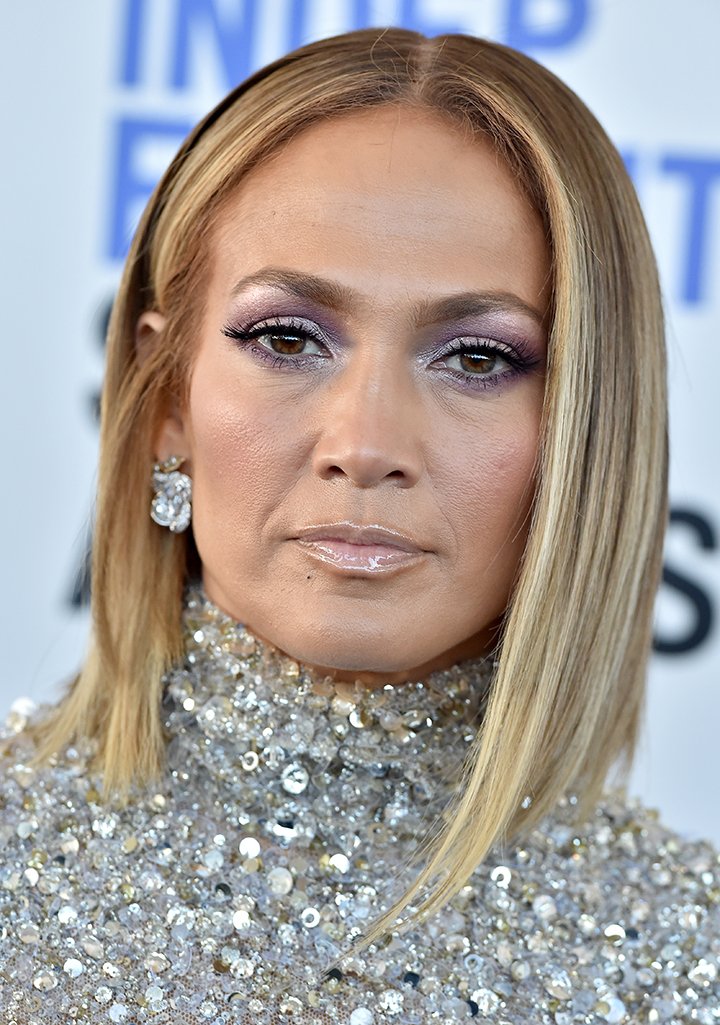 Jennifer Lopez attending the 2020 Film Independent Spirit Awards in Santa Monica, California, in February 2020. I Image: Getty Images.
Fans took no time in identifying Lopez's Halloween costume as Madonna, since Lopez' was wearing almost an exact replica of the outfit that the "Queen of Pop" wore in her video clip for the song "Like a Virgin" in 1984.
As of Rodriguez, who is seen in the snapshot wearing a blue jean vest, red bandanas around his wrist and neck, and a white bandana on his forehead, his fans guested that he was dressed as Bruce Springsteen.
On the same day, Lopez also took to her Instagram feed to showcase her extremely detailed outfit, complete with Madonna's infamous "boy toy" white belt, and she got herself in character by pretending to sing with a microphone.
Fans of the star were delighted to see Lopez win Halloween with her choice of a costume and the quality of it, and many took to the comments section of the post to compliment her.
"My two favorite Queens @jlo & @madonna," wrote a fan. "Omgg you killing it with this costume, Queen, love youuu," a second person wrote. "Look at you breaking the internet," a third user added.
Rodriguez and Lopez were joined in their Halloween celebration by Rodriguez's nephew, former White Sox pitcher Nick Silva, who dressed up as Puerto Rican trap singer Bad Bunny, as Lopez showed in another holiday post.
2020 was going to be the year that most of the fans of Lopez and Rodriguez ever since the two became a couple, since the actress and the baseball player finally announced their wedding plans for this year.
Unfortunately, as we all know very well, the COVID-19 pandemic changed everything earlier in the year, and this put the couple's wedding plans on hold, since they are not willing to settle for a low-key celebration.
According to a source close to Lopez, this wouldn't be the first time on which their wedding plans have undergone last-minute changes, and the singer is reportedly willing to wait for as much as necessary to have a perfect wedding.
Marriage will be more of a formality for Lopez and Rodriguez, who have had a solid relationship during their first three years together, and who have created a beautiful blended-family with their joint four children from previous relationships.
Please fill in your e-mail so we can share with you our top stories!