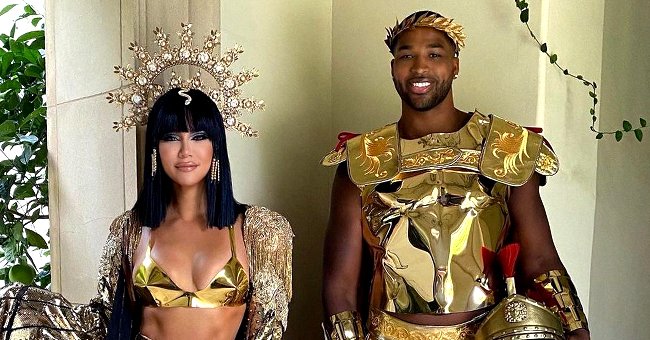 Instagram/khloekardashian
Khloé Kardashian, Tristan Thompson & True Nailed It Dressed as Egyptian Royalty in Amazing Pic

Khloé Kardashian, Tristan Thompson, and their daughter True dazzled in their Halloween outfits as they stunned in their costumes, looking like Egyptian royalty.
There seems to be no limit to which celebrities can go with their Halloween costumes as they channel their creativity and craft to bring about mind-blowing looks.
The Halloween season has already seen many amazing outfits worn by celebrities, and reality television star Khloé Kardashian and her family ensured theirs was also one to remember.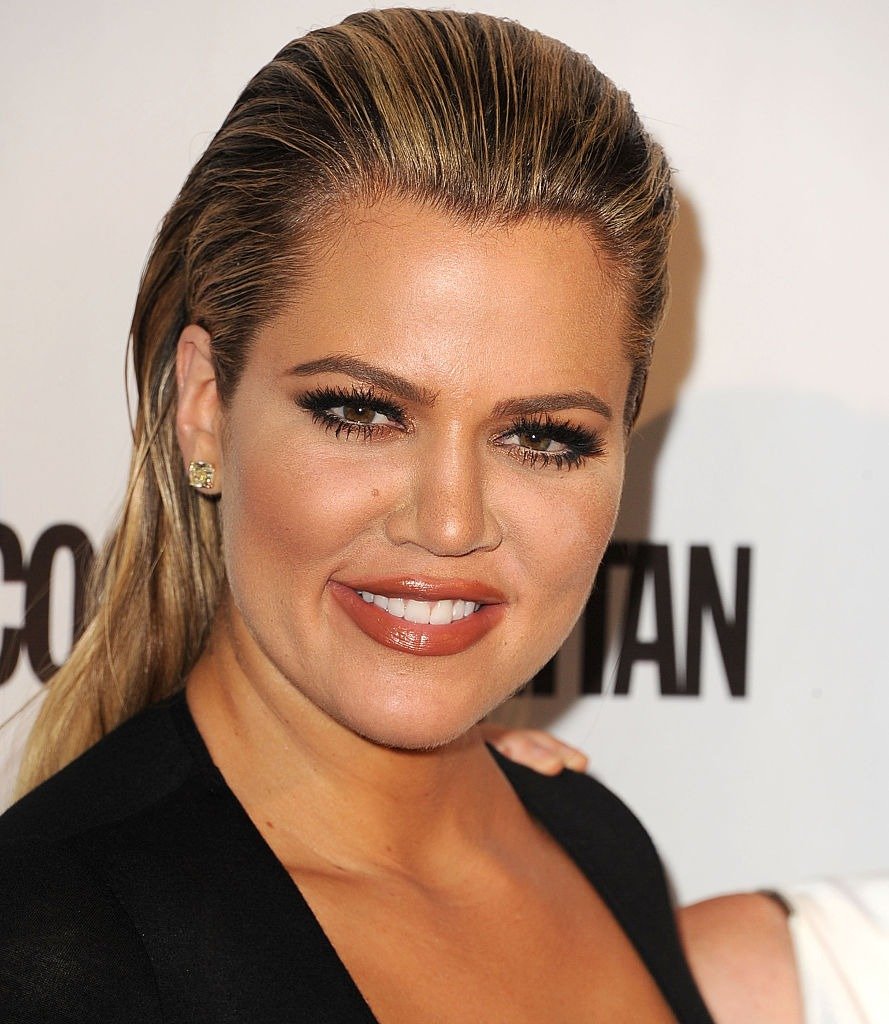 Khloé Kardashian arrives at the Cosmopolitan Magazine's 50th Birthday Celebration at Ysabel on October 12, 2015. | Photo: Getty Images
Kardashian shared pictures of herself, her baby daddy Tristan Thompson, and their 2-year-old daughter True, clad in gorgeous ancient royalty costumes.
Kardashian dressed as Egyptian ruler Cleopatra, putting up an eye-catching display as she wore a gold bra to go with her gold attire, which also featured a long skirt with a high slit that revealed her left leg and thighs.
Her attire also featured wing-like sleeves. She rocked a black wig with some gold accessories and completed her look with a gold headdress that acted as her crown. She matched her stunning look with gold heels.
Posing beside her was Thompson, who recreated Roman General Mark Anthony's look, wearing a gold breastplate and skirt-like apparel worn by gladiators. He also carried a helmet in his hand and wore a laurel crown.
The Halloween celebrations are coming days after Kardashian revealed her COVID-19 diagnosis.
True posed between her parents in some of the pictures and matched their looks with an adorable gold dress that reached her little feet. In the caption to the post, Kardashian revealed Bryan Hearns designed the custom outfits while Laurel DeWitt made her bra top. Graham Cruz designed Thompson's breastplate.
Kardashian got into the Halloween spirit after joining her sister, Kim Kardashian, their friends, and loved ones for the latter's 40th birthday party, which was held at a private island.
After returning to Los Angeles from the birthday getaway, Kardashian took True to "Nights of the Jack" in Calabasas and shared videos of their fun night on her Instagram Story.
The Halloween celebrations are coming days after Kardashian revealed her COVID-19 diagnosis in a teaser video of "Keeping Up With The Kardashians."
In the video, she opened up about the symptoms she had, including coughing, vomiting, headaches, shaking, cold and hot flashes, and a burning sensation while coughing.
While Kardashian was battling the virus, Thompson ensured their daughter True was cared for while also supporting the former, bringing her food and keeping in touch with her. It's great to see the dark days are over, and Kardashian is back to her very best ― being the queen that she is.
Please fill in your e-mail so we can share with you our top stories!