Dutch Train Was Magically Saved by a Huge Whale Statue after Leaving the Rails
A potentially tragic situation was prevented in unexpected circumstances after a Dutch train that derailed was saved by the fins of a huge whale statue. 
A train driver's life was spared after the front carriage of the metro train he was in struck the railway's end before resting on top of a whale statue. 
Had it not been for the whale statue, the train would have fallen 32 feet to the ground, potentially leading to tragic consequences. There were, however, no passengers on the train at the time of the accident.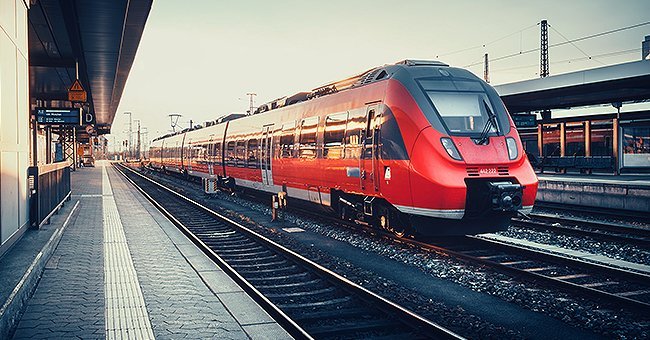 The train driver did not incur any injuries when it crashed through the stop barriers at the railway station's end. The incident happened in Spijkenisse, close to the Dutch port city of Rotterdam. 
The occurrence created a stir among locals, though authorities urged them to stay away with COVID-19 restrictions still in force. However, despite the best efforts of authorities, about fifty persons were present at the accident scene on Monday as they watched to see how engineers would stabilize the train before removing it from atop the statue. 
A WHALE OF A CATCH: A metro train blasts through its stop near the Dutch city of Rotterdam but is saved by the fluke of a giant whale sculpture. https://t.co/U20Z6U2jzm

— AP Europe (@AP_Europe) November 2, 2020
There is a worry among locals as the engineers continue with their efforts because of the strengthening winds, though a team of experts continue to investigate the safest way to get the train down. 
Struijs explained that a plastic that has been standing for twenty years is not expected to be strong enough to hold a metro carriage.
LOOK: The driver of a metro train escaped injury when the front carriage rammed through the end of an elevated section of rails and was caught by a sculpture of a whale's tail near the Dutch city of Rotterdam. There were no passengers onboard pic.twitter.com/qaXjPuyHkn

— Bloomberg Quicktake (@Quicktake) November 2, 2020
There are plans for a crane to come over and try to lift the train off the whale statue on Tuesday. One thing that is remarkable in all of these is the whale statue's name and its significance in the occurrence. 
The whale statue was built in 2002 and is made of reinforced polyester. It is called "Saved By The Whale's Tail," and seeing that it just saved a man's life, it is a truly befitting name.  
The architect who designed the statue, Maarten Struijs, told reporters that the whale statue saved the train driver's life. However, he expressed surprise that it was that strong. Struijs explained that a plastic that has been standing for twenty years is not expected to be strong enough to hold a metro carriage. 
Train derailments are relatively common occurrences in many parts of the world, with some accidents happening in recent times. In August, a passenger train derailed in Aberdeenshire, Northeastern Scotland. 
Police have confirmed that three people have been killed after a passenger train derailed near Stonehaven in Aberdeenshire.

More ➡️ https://t.co/FmX9p458Vf pic.twitter.com/JOH1ha0M66

— BBC Scotland News (@BBCScotlandNews) August 12, 2020
The accident, described as an extremely serious incident by First Minister Nicola Sturgeon, left people with serious injuries. UK Prime Minister Boris Johnson also reacted to the incident, expressing sadness and hoping for the best. 
Train drivers and passengers need to be cautious at all times while on a train. If an accident occurs, they must avoid panic and remain calm until authorities and medics arrive.