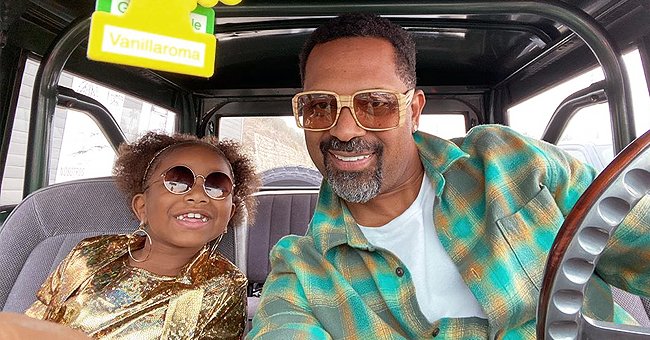 Instagram/therealmikeepps
Mike Epps & His Look-Alike Granddaughter Skylar Wears Gold Shirt Posing in a New Photo
American standup comedian and actor Mike Epps shared a cute photo on his Instagram page of himself and his granddaughter Skylar enjoying a good time.
Comedian Mike Epps spent time with his granddaughter Skylar on Monday and shared a picture showing one of their adorable moments with his Instagram fans.
In the photo, Epps was driving an SUV while Skylar sat in the passenger's seat of the vehicle. Epps wore a green and yellow long-sleeved shirt, which he unbuttoned halfway, revealing his white inner T-shirt.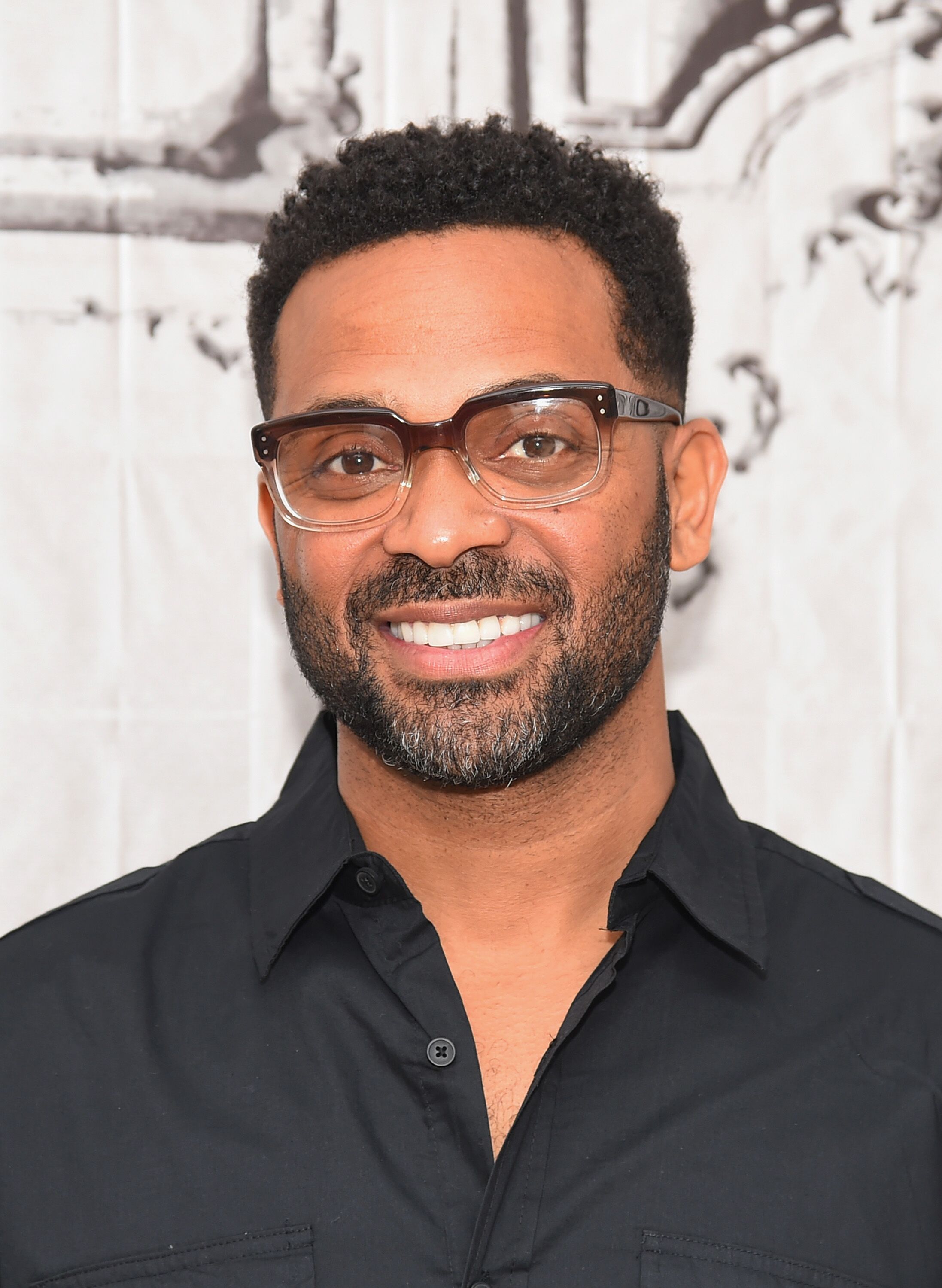 Mike Epps attends the AOL BUILD Speaker Series Presents: "Survivor's Remorse" at AOL Studios in New York on July 29, 2015. | Photo: Getty Images
He wore brown shades and smiled sweetly as he tilted his body towards his adorable granddaughter, who also wore dark brown shades, smiling excitedly.
Skylar was dressed in a golden yellow top and big round earrings. In the caption to the post, proud granddad Epps likened himself to an apple and Skylar to gold because of the color of their outfits, writing:
"Apple & Lil Goldie ridin out #grandbabylove #skylaradams❤️????‍♂️?????."
The comedian's fans found his post pleasing and adorable, and some of them commented on it. One fan said the picture is beautiful, while a second person said the pair looked cute together, urging them to stay safe.
Skylar loves spending time with her granddad, and the effects of their moments together are becoming evident in some of her actions as the little tot already looks to be taking after Epps in more ways than one.
The comedian said all his daughters are No.1 in his eyes and that he is blessed to be their father.
Skylar showed she is as good a comedian as her grandad and arguably better than him after she hit the stage at the Atlanta Comedy Theater, sharing a hilarious knock-knock joke that got the audience reeling with laughter.
Proud grandpa Epps shared the video of the special moment Skylar cracked her first joke on stage with his Instagram fans, revealing she got more laughs than he did during her performance. He captioned the video post:
"Promised my grand baby she could go up and do some time on stage. How [expletive] she get more laughs than me..."
Skylar is the daughter of Epp's oldest daughter, Bria, who gave birth to the youngster in 2015, making her father a granddad for the first time. Bria is one of the comedian's five daughters from different relationships.
He fathered Bria and Makayla from a previous relationship while he shares Moriah and Madison with his former wife, Mechelle McCain.
The actor and his present wife, Kyra Robinson, whom he married in June 2019, welcomed their first child and Epps' fifth daughter, Indiana Rose, in March 2020.
Many fans have wondered which of Epps' daughters he considers as his favorite. In a chat with People four years ago, the comedian said all his daughters are No.1 in his eyes and that he is blessed to be their father. It's no wonder he is a great dad and granddad.
Please fill in your e-mail so we can share with you our top stories!