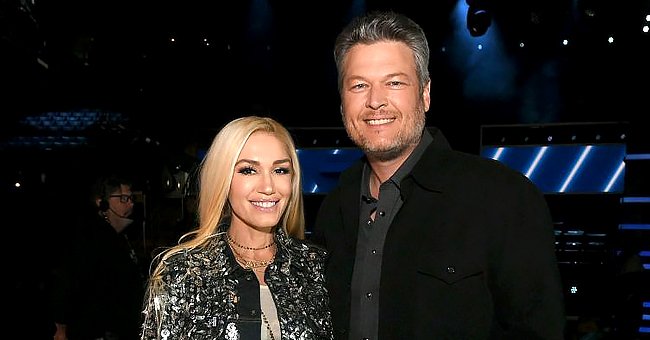 Getty Images
Gwen Stefani Confesses She Didn't Know Blake Shelton Existed until She Joined 'The Voice'
Gwen Stefani and Blake Shelton's love story began when they met on "The Voice" in 2014. However, in a recent interview, the "Don't Speak" singer admitted that she had no idea who Blake Shelton was before working on the show.
On October 26, Gwen Stefani appeared on the "Late Night with Seth Meyers," where she admitted that she did not know Shelton existed before she went on the popular singing competition TV series, "The Voice."
"I just always like to picture myself and think about before I knew him and that first season I didn't know him at all," the former lead singer of No Doubt added.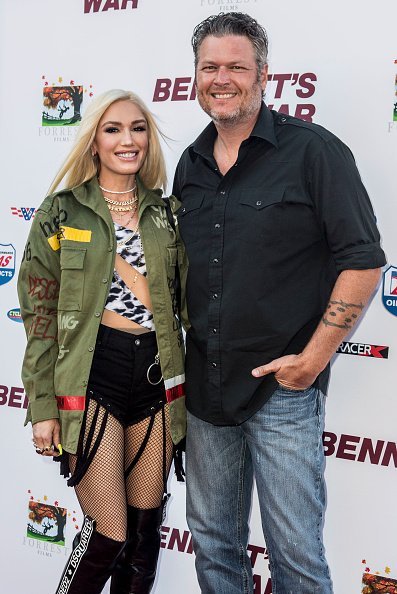 Gwen Stefani and Blake Shelton at Warner Bros. Studios on August 13, 2019 in Burbank, California | Photo: Getty Images
THEY SHARE COMMON INTERESTS
Stefani went on to say it is hard to imagine that the "God Gave Me You" crooner is now her boyfriend and that she won an award for a country song because of him.
Stefani, who kicked off a solo career in 2004 by releasing her debut studio album "Love. Angel. Music. Baby," recently won a CMT Music Award for the song "Nothing But You," her duet with Shelton.
"Like it's inconceivable that we would even know each other and be friends let alone do music together," she said. But she added they also share common interests.
The award-winning singer recently announced her engagement to Shelton. Shelton reportedly popped the question to the "Don't Speak" singer last month.
In 2014, Shelton and Stefani first met on season 7 of "The Voice." The acclaimed musicians were vocal about how much they love working together on the show at the time.
The pair started to attend events together as a couple in February 2016.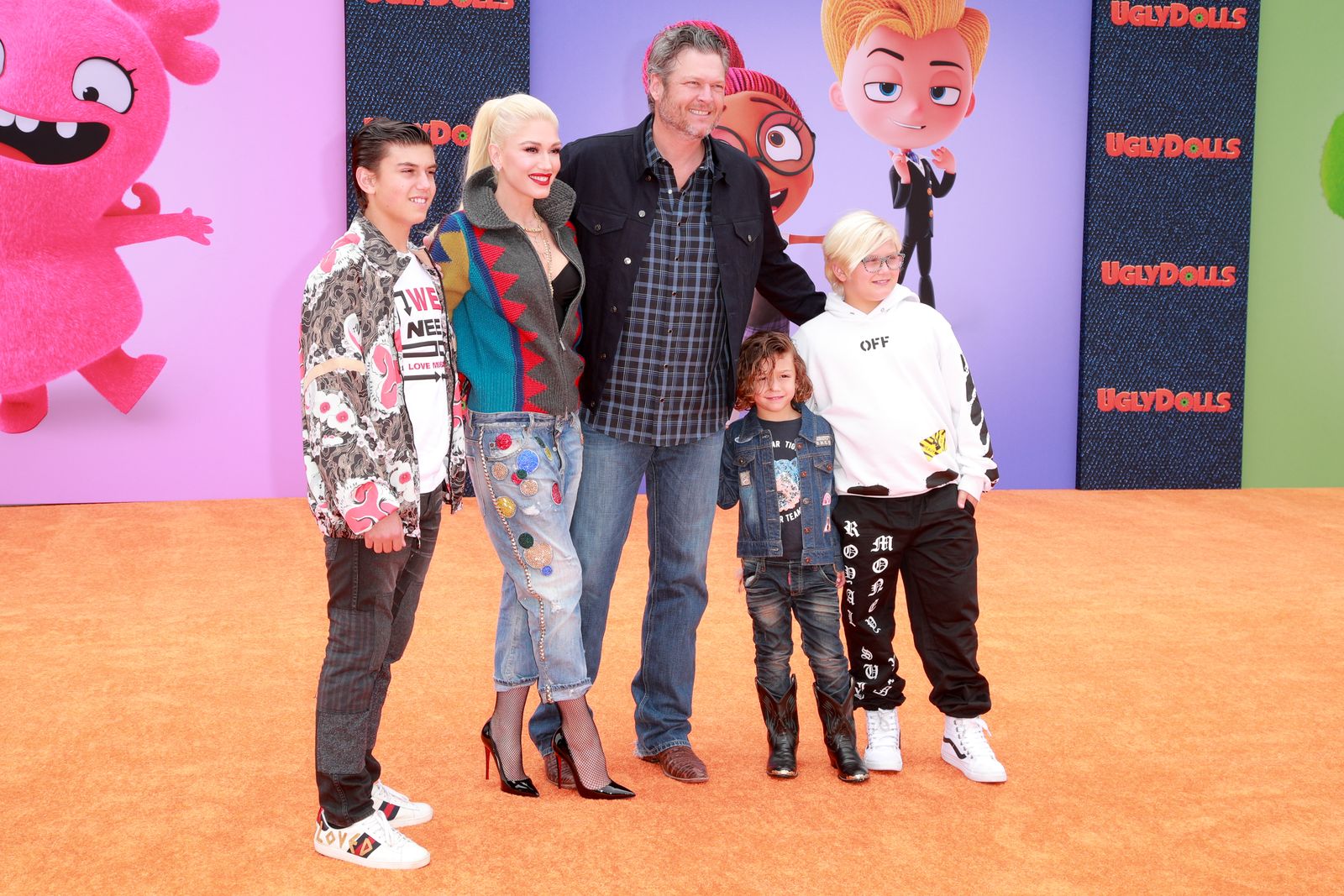 Kingston Rossdale, Gwen Stefani, Blake Shelton, Apollo Bowie Flynn Rossdale, and Zuma Nesta Rock Rossdale at the World Premiere of "UglyDolls" on April 27, 2019, in Los Angeles, California. | Photo: Getty Images
In July 2015, Shelton and singer Miranda Lambert, who is now married to police officer Brendan McLoughlin, announced their divorce. In the summer of 2015, Stefani also called it quits with British rock musician Gavin Rossdale.
Then, in late 2015, it was reported that Shelton and Stefani were officially dating. The pair started to attend events together as a couple in February 2016.
Stefani and Shelton made their engagement official via Instagram on October 27. Stefani uploaded a picture of her ring along with Shelton. As reported by PEOPLE, the couple became engaged in Oklahoma.
Stefani's announcement came only weeks after she said in an interview that she thought it was "pretty cute" when people referred to the country singer as her husband.
Shelton has had two failed marriages. In 2003, he tied the knot with Kaynette Gern. But three years later, they ended their relationship. Shelton then married Miranda Lambert in 2011. The two divorced in 2015.
Meanwhile, Stefani and British rock musician Rossdale divorced in April 2016 after 14 years of marriage. Prior to Rossdale, Stefani was dating Tony Kanal, her No Doubt bandmate.
Please fill in your e-mail so we can share with you our top stories!