Victoria Graham — Meet the Beauty Queen with a Rare Genetic Condition
Victoria Graham is an American beauty queen who uses her platform to raise awareness for the rare genetic condition Ehlers-Danlos Syndrome (EDS).
Victoria Graham has shown that with determination and boldness, one can do anything. The American beauty queen has not let her rare genetic condition limit her ability to dream.
Over a decade ago, Graham was diagnosed with Ehlers-Danlos Syndrome (EDS). This rare inherited condition affects connective tissue and can weaken blood vessels, make the skin elastic, and cause the joints to become hypermobile.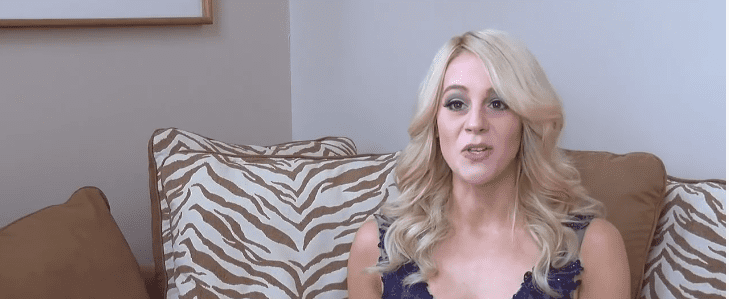 Graham does not let her condition hold her back and has become a source of inspiration to many as a successful beauty queen. The 26-year-old enjoys using her social media to raise awareness about rare diseases.
Earlier this year, Graham shared a post on her Instagram in celebration of Rare Disease Day, which she called her favorite day of the year. She captioned the post;
"Kicking off the week that leads up to the favorite day of the year!! Nope, not my birthday or Christmas...how are you celebrating and working to raise awareness."
Aside from her beauty, Graham's passion for raising awareness of rare conditions has endeared her to fans, who always support her awareness programs.
Graham has not always been bold about her condition and reportedly hid it from friends until 19. According to her, she would rather have her legs dislocated than someone seeing her in a knee brace.
The beauty star revealed that her parents thought she was crazy when she opted to go for pageantry.
Graham revealed that on her first competition, she felt a bit intimidated after seeing herself surrounded by elegant looking women while she had a neck brace on.
Victoria revealed that her gymnastic coaches observed that she was too flexible as a child, and it took an injury she had at age 10 to realize that something was not right with her.
Her condition, EDS, is reportedly difficult to diagnose, which made her spend three years seeing different specialists until she was 13 and was finally diagnosed.
After her diagnosis stated it was a hereditary condition, other family members realized that they had lesser EDS forms. Over two years from 2014, Victoria had to undergo ten operations on her brain and spine.
Victoria's condition left her with a 25-inch scar down her spine. The beauty star revealed that her parents thought she was crazy when she opted to go for pageantry. 
After winning Maryland's Miss Frostburg 2017 beauty pageant, Graham finally found her voice and revealed that she is not shy to reveal her scars despite the huge criticism. 
The beauty queen, Victoria Graham, reportedly wants to lend her voice to other EDS sufferers before the disease leaves her bound in a wheelchair.