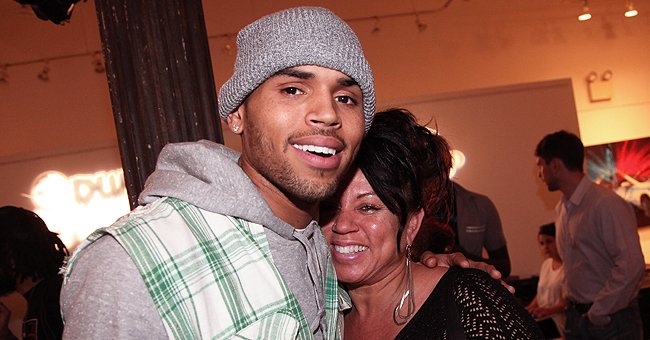 Getty Images
Chris Brown's Mom Joyce Hawkins Proudly Shows Grandson Aeko Learning to Swim — Watch the Video
Chris Brown's mom Joyce Hawkins recently shared a cute video of her grandson, Aeko, doing a lap in the pool as the family vacationed in Tulum.
Joyce Hawkins had never felt as proud as she did when she posted a clip of her 11-month-old grandson Aeko learning how to use his body in the pool.
The proud granny shared a short clip from the family's vacation in Mexico. In the clip, Aeko was learning some strokes in the pool with the assistance of his mom, Ammika.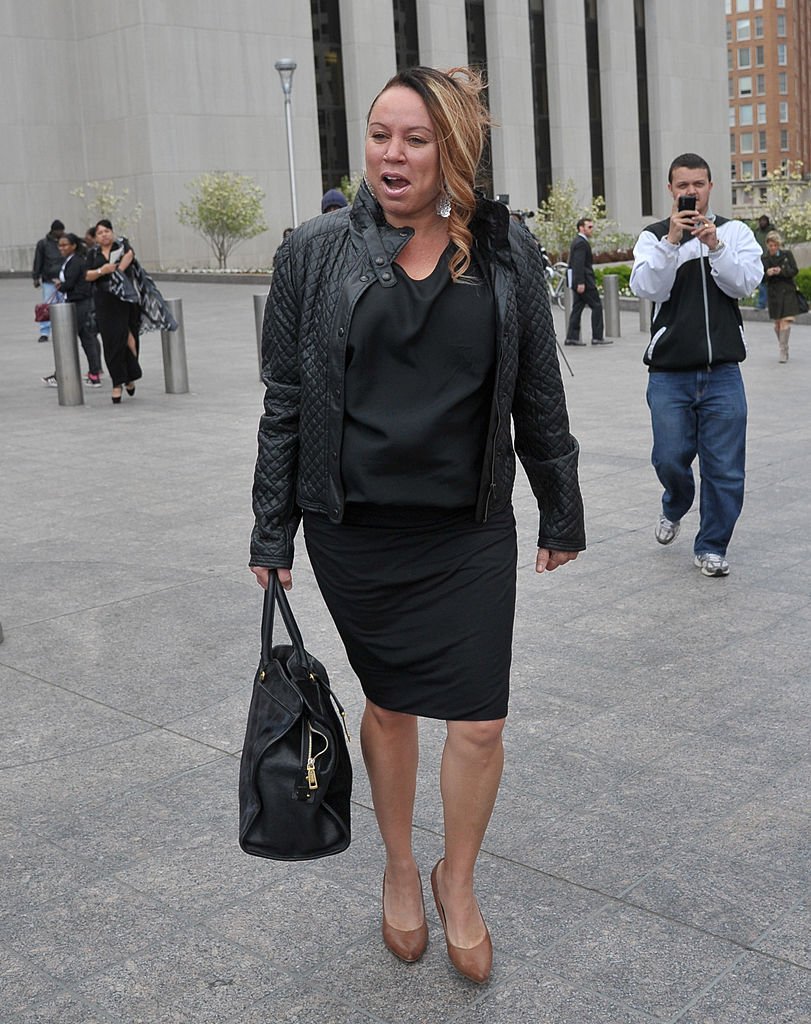 Joyce Hawkins leaves the H. Carl Moultrie 1 Courthouse after her son Chris Brown's assault trial was postponed on April 23, 2014. | Photo: Getty Images
The toddler showed no signs of fear on his face and looked like he enjoyed every bit of the experience. Flapping his legs and hitting his hands on the water, Aeko looked confident in his new skill.
Hawkins gushed on the clip, which she shared with her over three hundred thousand followers on Instagram. The proud granny enjoys sharing posts of her grandson on her account. She captioned the post:
"OMG!!! TEARS!! I MISS YOUR LITTLE FACE! YOU ARE MEME's ANGEL…. YOUR SMILE IS EVERYTHING."
Fans joined the excited granny to gush over her toddler grandson. The post has garnered over a hundred thousand views and more than two hundred comments.
One fan commented that Aeko looked like his father while another noted that he grew so fast. A third fan said that the toddler seemed too cute for his age.
...since Brown completed his three months rehab, he has been working on improving his relationship with his mother.
Brown and Aeko's mom, Harris, are reportedly enjoying a reunion in Tulum. Their time in a private villa has been described as positive and helpful for their bond.
The singer is getting to bond again with his son and Harris since the pandemic travel restrictions kept the family miles apart. Aeko spent the lockdown with his mother in Germany.
Other members of the family joined for the big reunion. Brown's other and 6-year-old daughter Royalty also teamed up for the anticipated vacation.
The 31-year-old singer is excited to have both his children together. The singer has been sharing cute moments with his son, Aeko, on his Instagram.
Recently, Brown has been all about his family. The singer is doing all he can to improve his home's bonds, especially with his mom. According to reports, since Brown completed his three months rehab, he has been working on improving his relationship with his mother.
The mother and son have had their differences in the past but are working towards building stronger bonds. The singer is said to have realized that his mom always has his best interest at heart. Fans will be hoping to get more hit tracks from Brown now that all seems to be going smoothly.
Please fill in your e-mail so we can share with you our top stories!