Miranda Lambert Flaunts Curvy Hips in Tight Jeans & Fans Can't Stop Gushing over Her Outfit
Country star Miranda Lambert looked stunning in her latest media share as she rocked a form-fitting denim outfit that had her flaunting her curvy body.
Country singer Miranda Lambert's recent cowboy-inspired look on Instagram showed her brandishing her curves while posing for the camera in a sultry manner, and getting sun-kissed.
Lambert stood in a field, rocking a tan jacket over a black laced top. The singer rocked a pair of bell-bottom jeans that fitted perfectly to her trimmed curves. She shoved up her outfit with a fastened bein belt.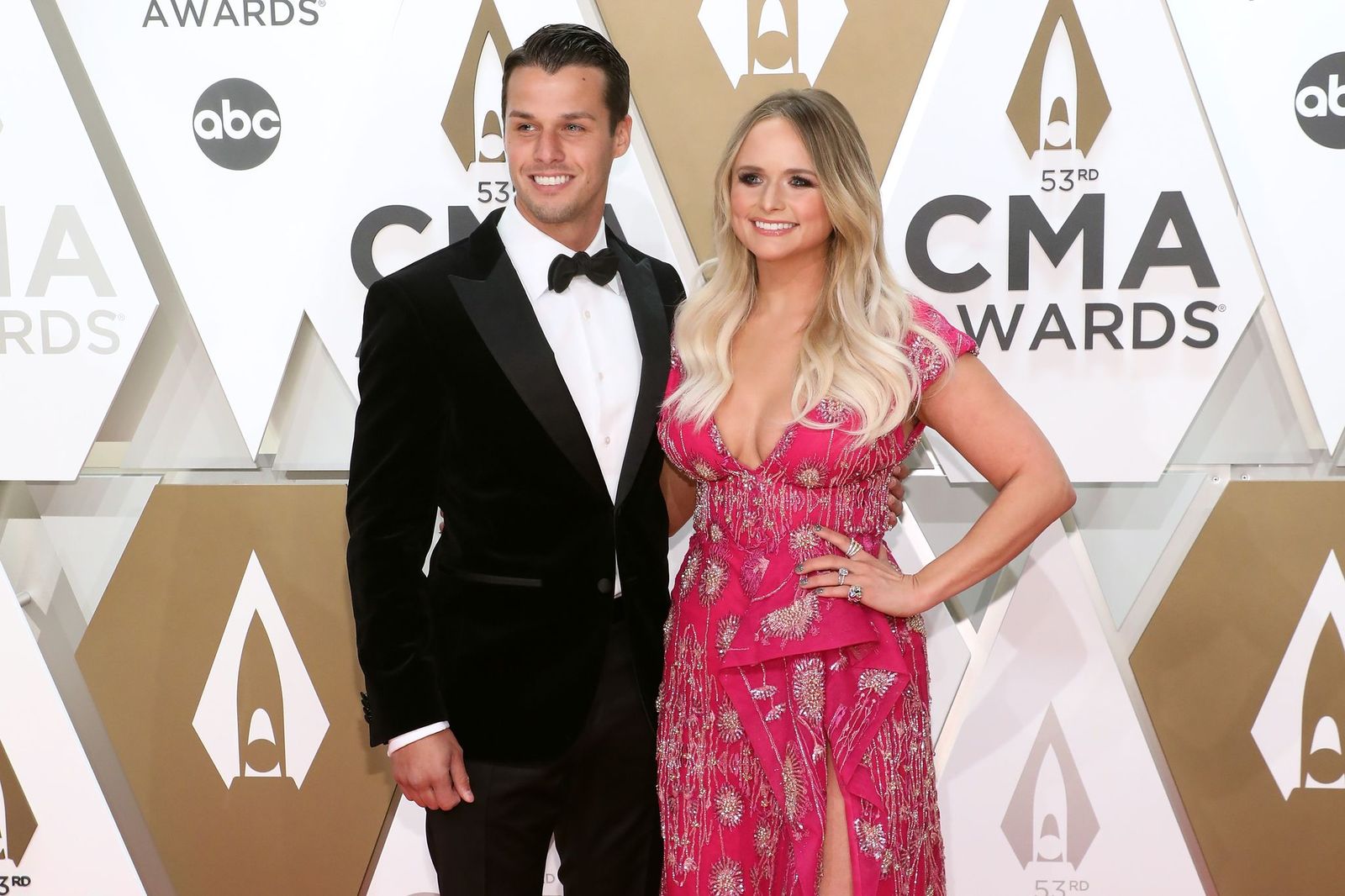 The star vocalist whose luminous skin glistened in the subtle afternoon sun let her blonde hair down in waves. Behind her was a stallion to complete the cowboy aura.
Lambert, who sang "The House That Built Me," seemed to be sending a powerful message to women as she drew an inspirational quote from R.H Sin. She thoughtfully penned in her caption:
"Some women fear the fire; some women simply become it…"
Fans couldn't get enough of her sizzling beauty as they trooped to the comment section to share their admiration for the country star. The latest updates on the songwriter's career show that she recently released a romantic video for her song, "Settling Down."
Lambert, who got married last year, featured her handsome beau who inspired the music in the first place. While in a Q&A with her fans, Lambert, 36, stated that "Settling Down" was inspired by how she decided to settle down with her spouse, Brendan Mcloughlin, despite her love for the road.
Lambert's love for farm animals and cows, in particular, also reflects in her glam style.
The country singer made it known that she made the song to carry off a message that one could have it both ways by settling down and also choosing to be on the road. 
Just like she mentioned, Lambert is seen in the music video, cuddling up to Mcloughlin, an NYPD officer, in their Nashville country farm while reflecting on whether to live a simple life or choose an adventurous life.

Lambert could have as well met her soulmate as she and McLoughlin share a love for cows. During her birthday shoutout to him on Instagram, the award-winning singer gushed over her spouse before chipping that she loved that he loved cows. 
Lambert's love for farm animals and cows, in particular, also reflects in her glam style. Another of her Instagram show-offs had the 36-year-old in an all-black outfit perked up with a beige cowboy hat.
The "Bluebird" singer teased some parts of her midriff as she knotted her shirt as the front. Lambert's trousers bore some stones while she capped it all with a pair of drooping earrings and a piercing look.