Woman Asks Husband to Stop Telling Their Baby She Is Making Him Sad
Having a long-distance relationship with a toddler daughter can be difficult emotionally for any parent, but parents must make sure to take care of the child's emotions above anything else.
On November 8, 2020, a wife and mother, let's call her Alex, took to the Reddit thread AITA to consult its members on a disagreement she had with her husband after she believed he was making their little daughter feel bad.
Alex and her husband, let's call him Dan, are the parents of a two-and-a-half-year-old daughter that the mother solely identified as "B" to the effects of this story. Since Dan's work involves a lot of traveling, he frequently has to talk to his daughter via video chat.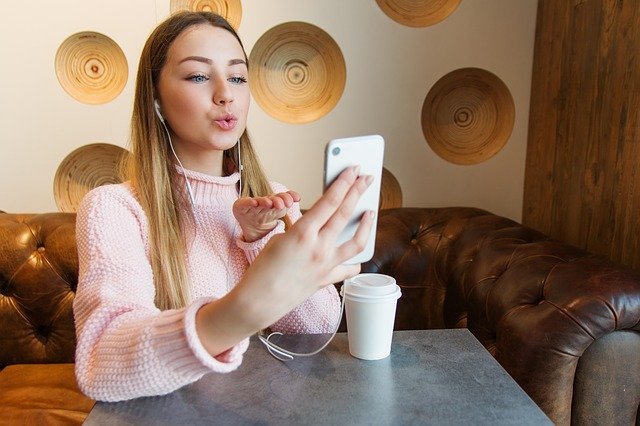 Following eight months unusually spent at home due to the COVID-19 restrictions, which involved a prohibition to travel, Dan had to take the road again, and he has already been away for a month and is not expected to return for another month.
That means that Alex and B have returned to their routine of video chatting with Dan twice a day, something that B has rapidly lost interest in doing. Now, when they call Dan, B gets fussy and repeats that she doesn't want to talk to "Dada."
Frustrated over this, Dan would say "aw, B, talk to Dada, you're making me sad," but the phrase has always bothered Alex, who doesn't consider it to be appropriate, and in a recent conversation, she finally told him not to use it.
"Stop telling her that she is making you sad, you are an adult who understands the situation. You telling her that she is making you sad is NOT fair. She doesn't understand why you have been away so long," Alex said to have told Dan.
But what she said wasn't as clear to her husband as it was to her, and he replied only with a long silence, forcing Alex to try to explain it to Dan in some other way, to no avail, after which he just hung up.
Alex additionally shared that when Dan is actually home, B is more a "Daddy's Girl" than a "Mommy's Girl," and she tried to remind Dan that whenever he returned home, B was going to be as excited about him as she normally is.
Alex also can understand how difficult the situation must be for Dan while he is away from his toddler daughter and his wife, but she expects him to do the mature thing and not to project his feelings over B.
After exposing her case, Alex wanted the audience to respond whether she was at fault for having reprimanded her husband for telling B that she was making him sad, first making clear that she did apologize to him for the way she told him what she told him.
Also, Alex continued, Dan accepted the apology and agreed to rephrase the way he told B how he felt about her not being interested in communicating with him remotely.
While opinions among the commentators were really divided, there were people that instead of judging Alex offered her advice about how to get B more engaged in a video call, something that Alex was most thankful for.
And finally, proving that they have a good communication in the end, Alex said that her husband and she have since starting to be on the same page regarding this issue, and they are finding ways to work it out as a family.
It is a good thing that there is an entire online community devoted to discussing other people's problems to help them find a solution. If you are interested in another #storyoftheday about relationships and parenting, click here.
ⓘ We at AmoMama do our best to give you the most updated news regarding the COVID-19 pandemic, but the situation is constantly changing. We encourage readers to refer to the online updates from CDС, WHO, or Local Health Departments to stay updated. Take care!