Serena Williams' Daughter Olympia Ohanian Cooks in a Cute Outfit
Serena Williams' daughter Olympia Ohanian looked adorable in a cute outfit as she cooked in the kitchen. The sweet photo was posted on her mother's Instagram feed just yesterday. 
Olympia Ohanian showed the world she was a rather skillful chef after she was seen busying herself cooking in the kitchen in a recent photo on her mother, Serena Williams' Instagram feed. 
The 3-year-old was dressed in a tiny white short-sleeved shirt coupled with cute denim dungarees. Her curly brown hair was packed up in a bun, and around her head was a lovely white floral headband.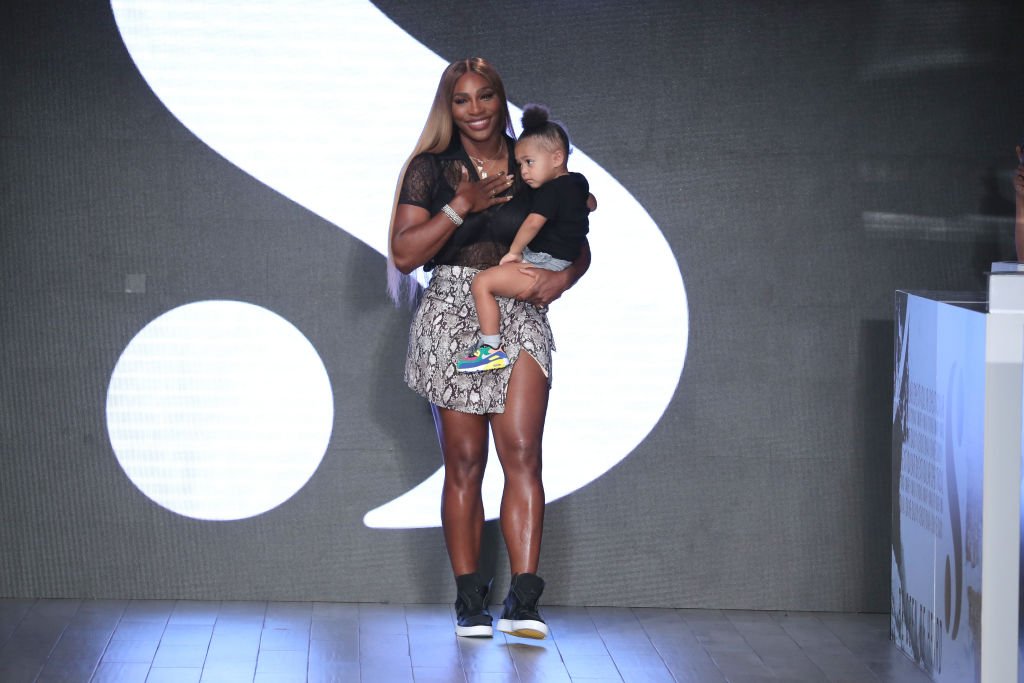 The little girl was having a swell time as she experimented with a slightly messy bowl of batter. She gripped the ladle in her right hand while her free hand hung mid-air. 
However, both hands were flour-covered, and this made the picture a whole lot cuter. She also had a sweet smile on her face as she stared down at her floury handiwork. Beneath the photo, Willilams captioned:
"Enjoy time with who matters most."
Olympia has also proved to be a multi-talented little princess the world needs to watch out for. Last month, in a wholesome video, she was seen showing off her remarkable singing skill. 
The video was posted on her mother's Instagram feed, and it showed the two of them singing along to the theme song from the cartoon "Paw Patrol." The adorable child stole the show with her grandiose performance.
She quipped that she would not train her daughter and added that the little girl would be taught by a tennis coach.
The mother and daughter were fully dressed in colorful outfits as they performed their heartwarming duet on what looked like a stage with the word "SERENADE" written across a wall. 
The clip gave the tennis star's fans and followers a glimpse into her 5.1 million dollar home in Beverly Hills, which she shares with her husband, Alex Ohanian, a former Reddit co-founder. 
The video was posted not long after Williams announced that she had signed up Olympia for her very first tennis lessons with several posts on her Instagram stories. 
She quipped that she would not train her daughter and added that the little girl would be taught by a tennis coach who had no idea she was her child. No doubt, Olympia is soon to become another tennis prodigy like her mother. 
It is also clear that the mother and child share a tight special bond as Williams never fails to post pictures and videos from the moments they shared throughout the lockdown. 
Last month, she posted a series of photos that showed her watching her sweet child walking down the pier of a private beach. The tennis star was clad in a hot white swimsuit that showed off her perfect curves. Clearly, being a mother has nothing on Williams' sense of style.