5 Quick Facts about Diane Keaton's 25-Year-Old Adoptive Daughter Dexter
Diane Keaton's daughter Dexter Keaton whom she adopted when she was in her fifties is all grown up now and has just become engaged.
Dexter Keaton, the 25-year-old daughter of the "Father Of The Bride" star, Academy Award-winning actress Diane Keaton has just become engaged to boyfriend, Jordan White.
Dexter and her brother Duke were adopted by the "Annie Hall" actress and have grown up immersed in the world of cinema and art, and yet Diane has kept them out of the limelight.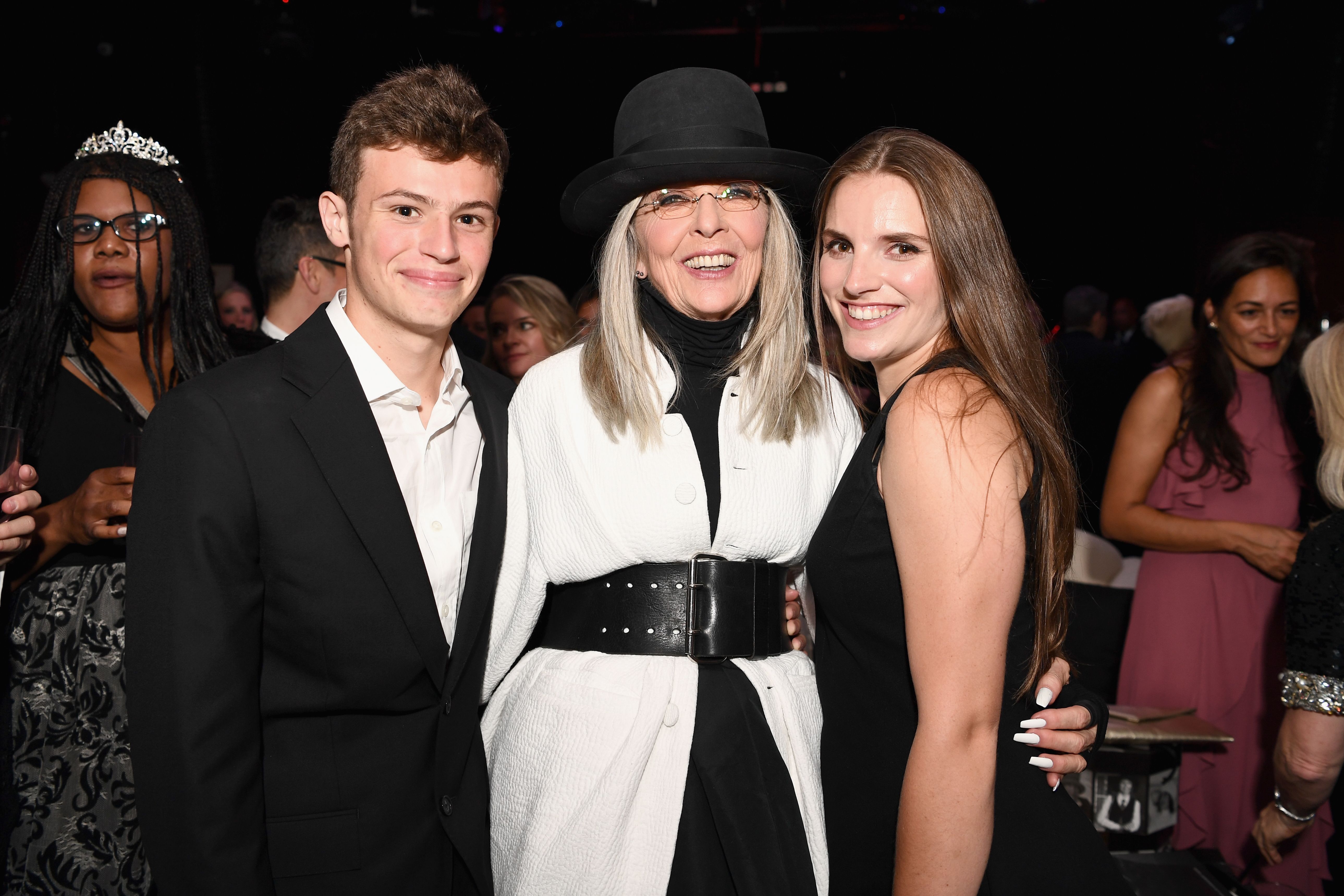 FAMOUS SINGLE MOM
Dexter and Duke may be children of one of the single moms on the planet -- Diane has an Academy Award, a BAFTA Award, two Golden Globe Awards on her shelf -- but very little is known about the younger Keatons.
Diane has made sure that her kids grow up "normal," and very rarely shares photos of them on her social media, or any information about their lives, A little more has started trickling in since Duke and Dexter joined Instagram.
MOTHER OF THE BRIDE
Diane starred in the hit comedy franchise "Faher Of The Bride" alongside comedian Steve Martin, and now she is about to become a real-life mother-of-the-bride. 
Dexter shared a snap on Instagram that showed her boyfriend of one year Jordan White down on one knee with a ring in his hand, asking her for her hand in marriage. 
At 74, Diane Keaton is one of the most influential movie stars of her generation, and a woman who has remained relevant and active
ALL GROWN UP
It's been 24 years since Diane adopted the tiny one-year-old Dexter, and then her brother Duke followed 5 years later. Diane, who had dated some of the most coveted bachelors in Hollywood, like Warren Beatty and Al Pacino had never married. She confessed:
"Motherhood has completely changed me. It's just about like the most completely humbling experience that I've ever had." 
Dexter may not be Diane's biological daughter, but she owns the same delicate, refined beauty. She is all crazy about hockey, a big fan of the Los Angeles Clippers NBA team, and an avid fan of drag queens and "RuPaul's Drag Race."
The lovely blonde is also an animal lover, and is a devoted foodie, like her fiancé Jordan, who seems to have won his way into her heart with his incredible culinary creations which he often posts on Instagram.
THE WOMAN WITH THE HAT
At 74, Diane Keaton is one of the most influential movie stars of her generation, and a woman who has remained relevant and active, still headlining major movies after 54 years.
Actress, producer, filmography, photographer, and best selling author, Diane has worn a lot of hats over the years, but the one she will definitely enjoy picking out and flaunting will be as mother-of-the-bride.