Woman Refuses to Speak to Her Sister Because She Sued Her over a Phone Bill
Two sisters have been estranged for the last seven years, after one sued the other over a shared phone plan, and won by destroying evidence.
In our story of the day, a woman relates how her relationship with her sister fell apart after her sibling sued her over an unpaid phone bill with the help and support of their mother.
That was seven years ago, and since then the sisters have not spoken. The woman has opened up on social media over her conflict: the suing sister wants to meet up for a chat, and a possible reconciliation.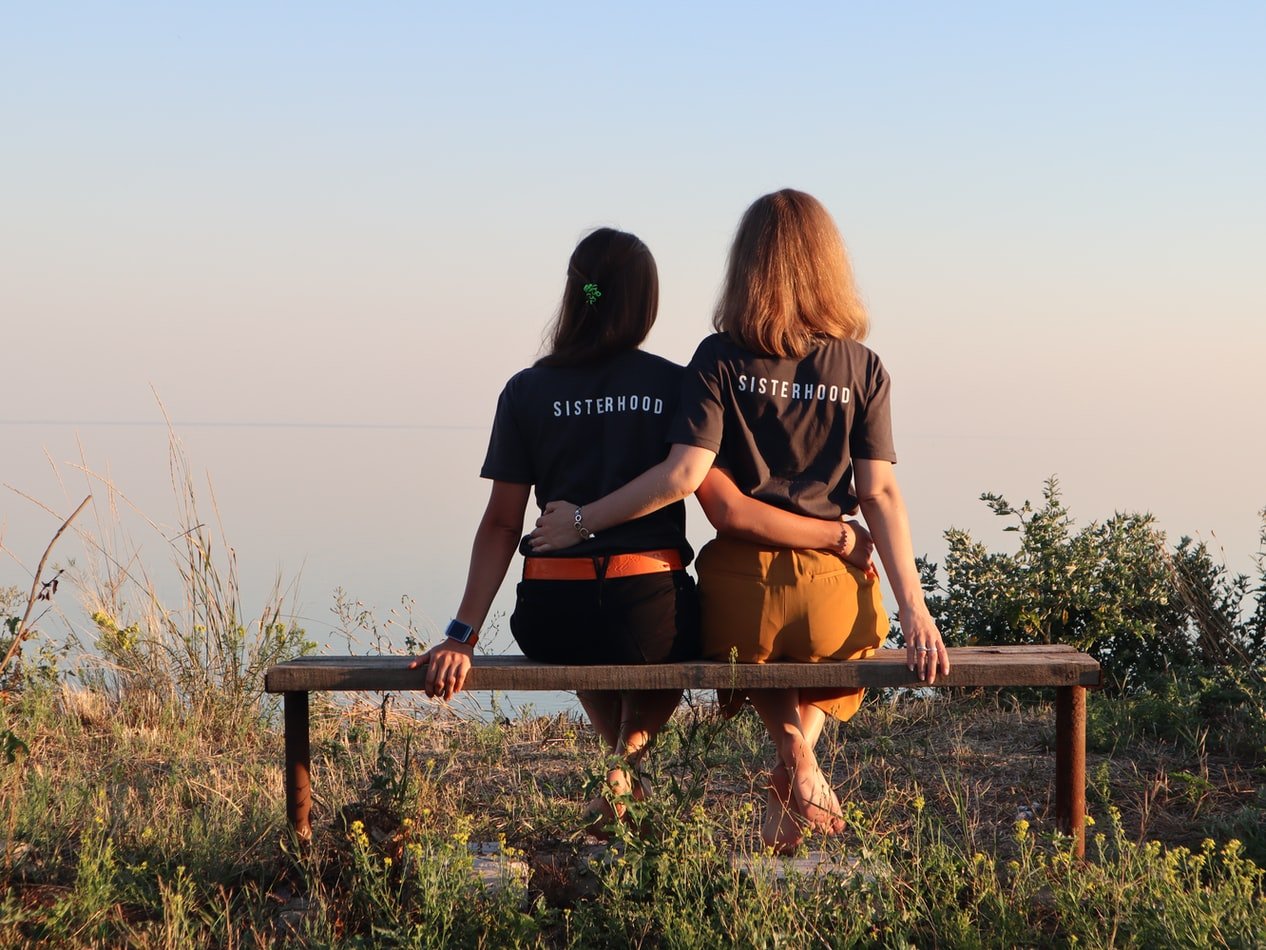 THE CONFLICT
The story went viral on social media, with hundreds of people commenting on the conflict that had separated two sisters for seven years, and threaten to continue for the rest of their lives. 
It all began innocently enough when the woman's sister talked her into sharing a phone plan which she said would be beneficial to both. What the woman didn't know was that her sister had included her then-boyfriend in the scheme.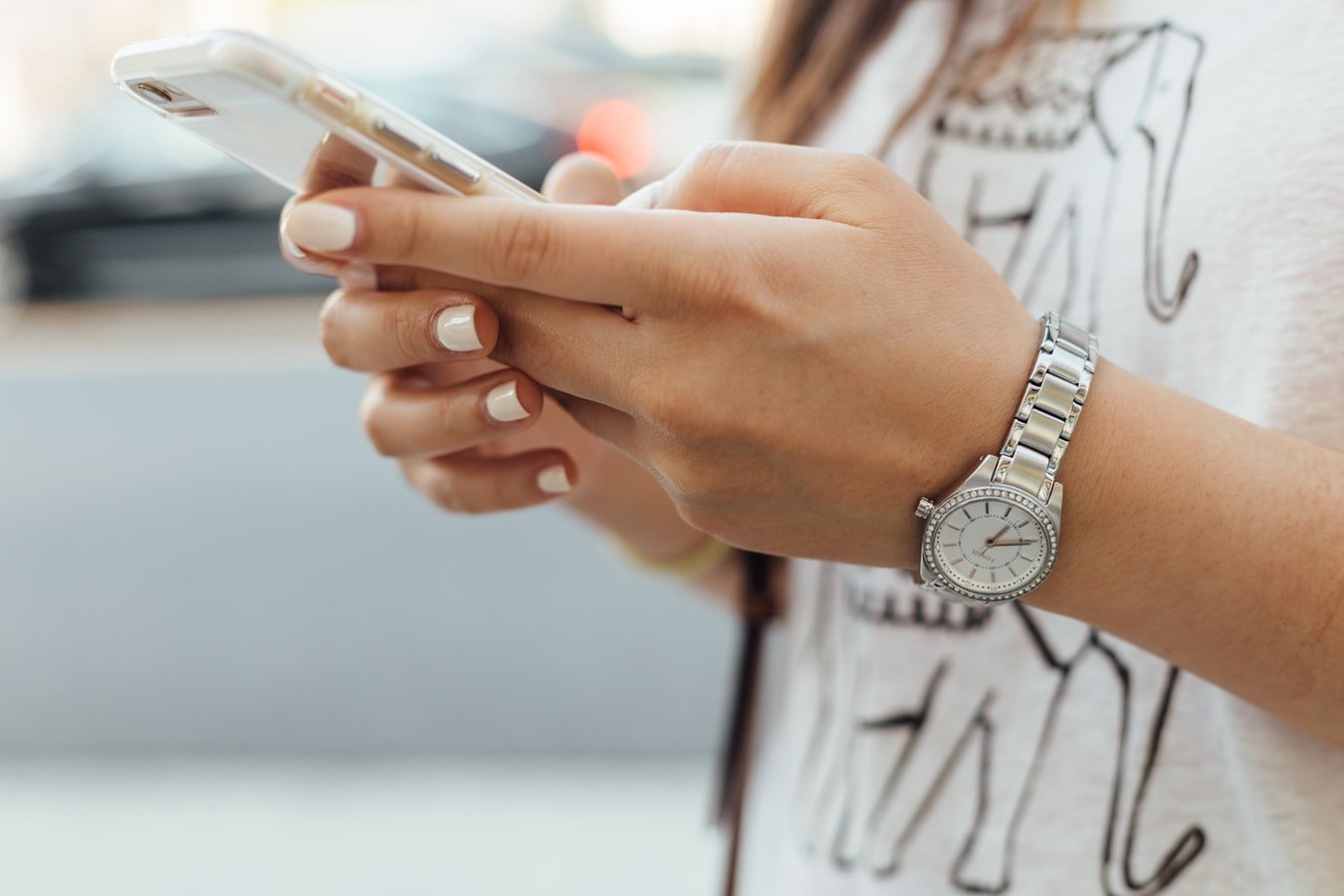 But as it turned out, the relationship ended, but the boyfriend continued to enjoy the shared plans -- without paying the bills. The woman noticed she was paying an extra $10 a month and asked her sister for an explanation which was never forthcoming.
After six months, the woman changed phones, and told her sister she was opting out of the plan, and getting a new number, all of which she informed her through text messages.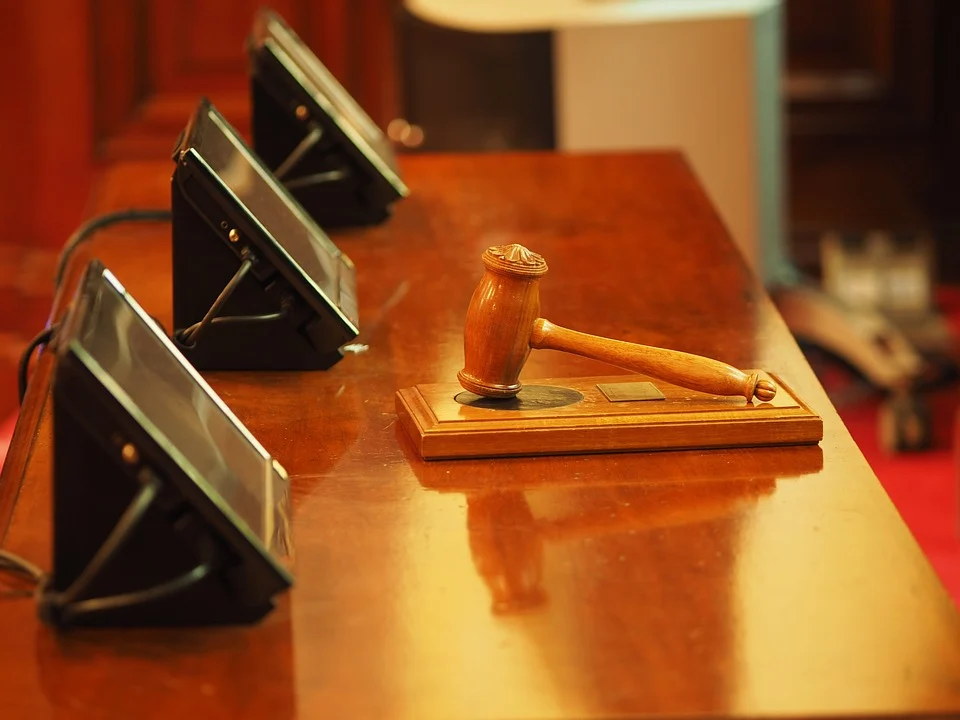 SUED
The woman was stunned when her sister sued her in small claims court for $1000 -- this for a phone that cost $100 and a deactivation fee of $300.
The woman discussed the issue with their mother and told her her sister couldn't win since she had proof that she had told her through text messages on her old phone that she was opting out of the plan.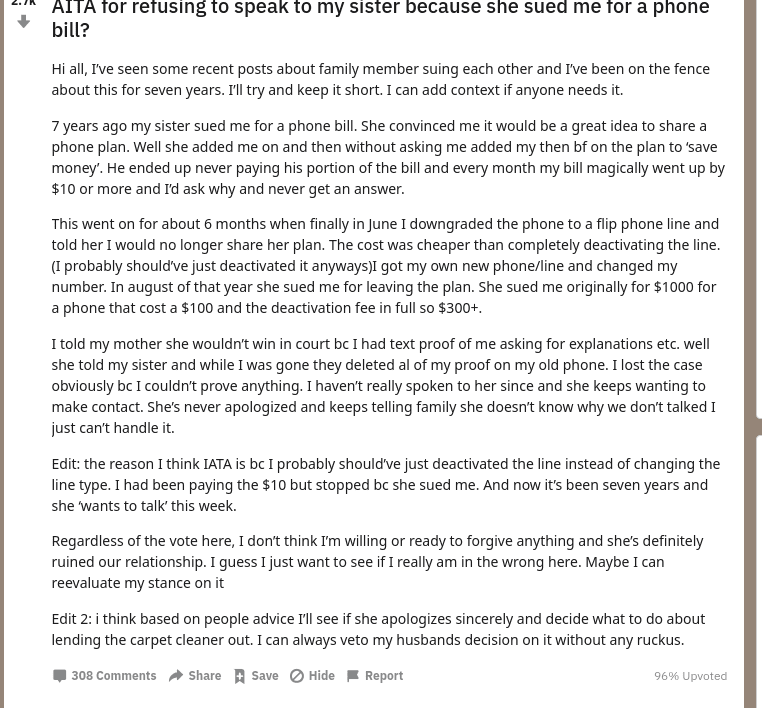 BETRAYED
To the woman's horror, her mother told her sister everything, and in her absence, they deleted the messages from her old phone. Since she had no proof, her sister won the court case. She said:
"I haven't really spoken to her since and she keeps wanting to make contact. She's never apologized and keeps telling family she doesn't know why we don't talked I just can't handle it."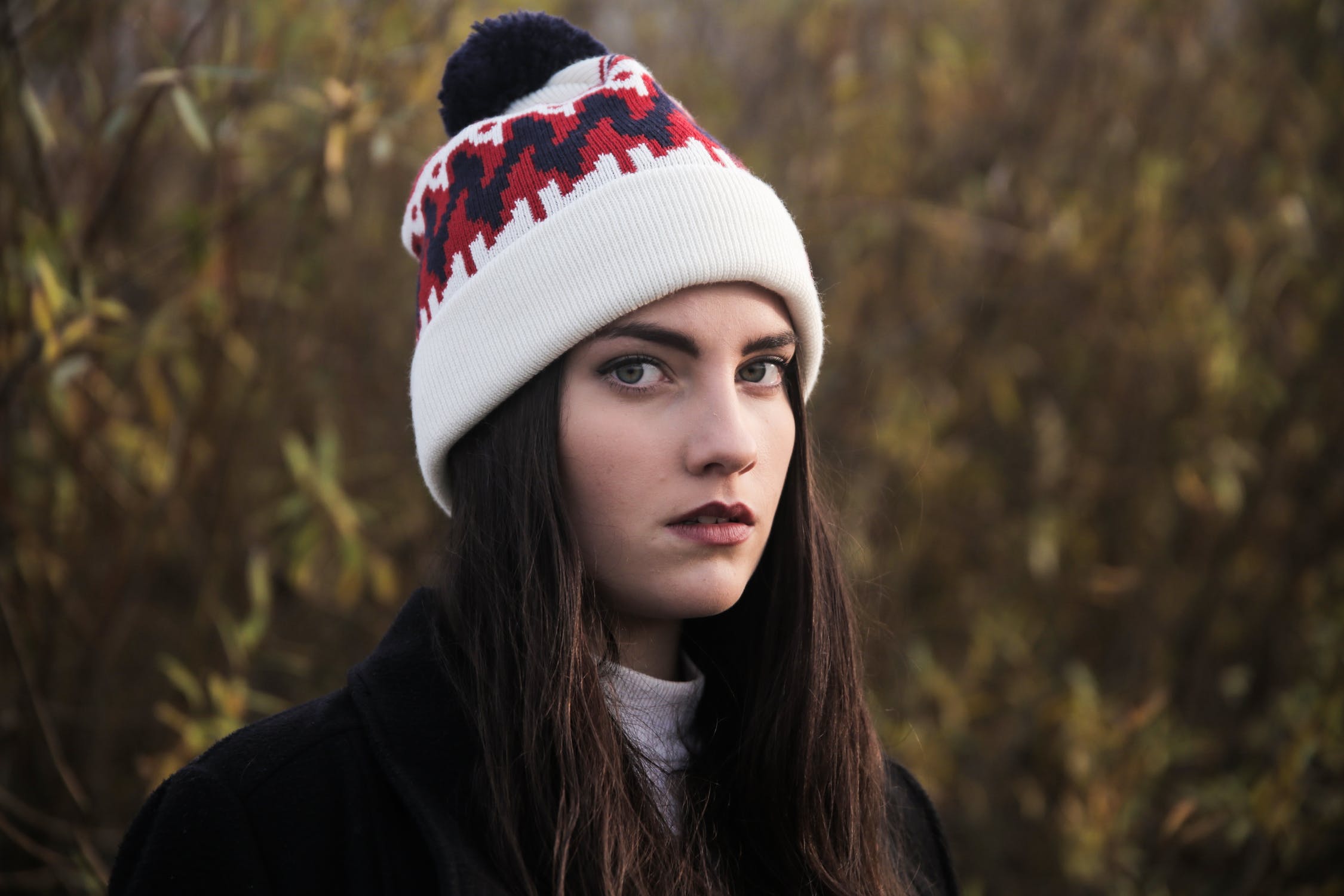 UNFORGIVING
The woman's sister is now reaching out, trying to make contact and insisting they meet. The woman is torn: despite her better judgment, she doesn't feel she is ready to forgive and forget, especially since her sister never apologized.
The sister and the mother's attitudes were less than above-board, and many comments supported the woman's unforgiving attitude, while others pointed out that despite it all they are still sisters, and life is short...