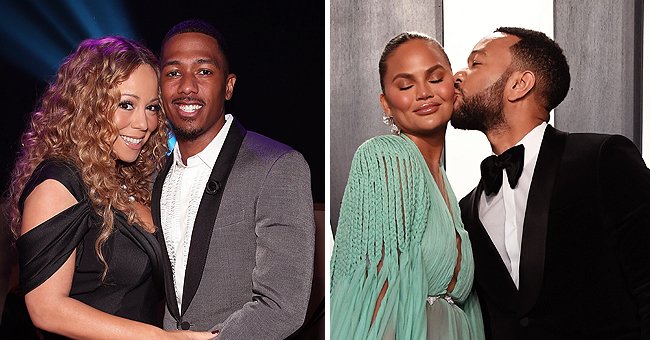 Getty Images
Discover Celebrities with the Most Expensive Christmas Gifts — from Giant Cheese Wheel to Cars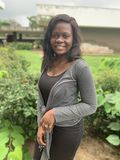 Celebrities live a glitzy, glamorous life, and it makes sense that it reflects in the kind of gifts they give and receive. Take a look at some celebrities who have received the most expensive Christmas gifts.
For the many celebrities who line the halls of Hollywood, the season often comes with the most extravagant gifts that the rest of us can't ever compete with.
Some celebrities get cars, some get rings, some get animals, and some get cheese wheels. Here is a list of some celebrities who have gotten the most expensive Christmas gifts.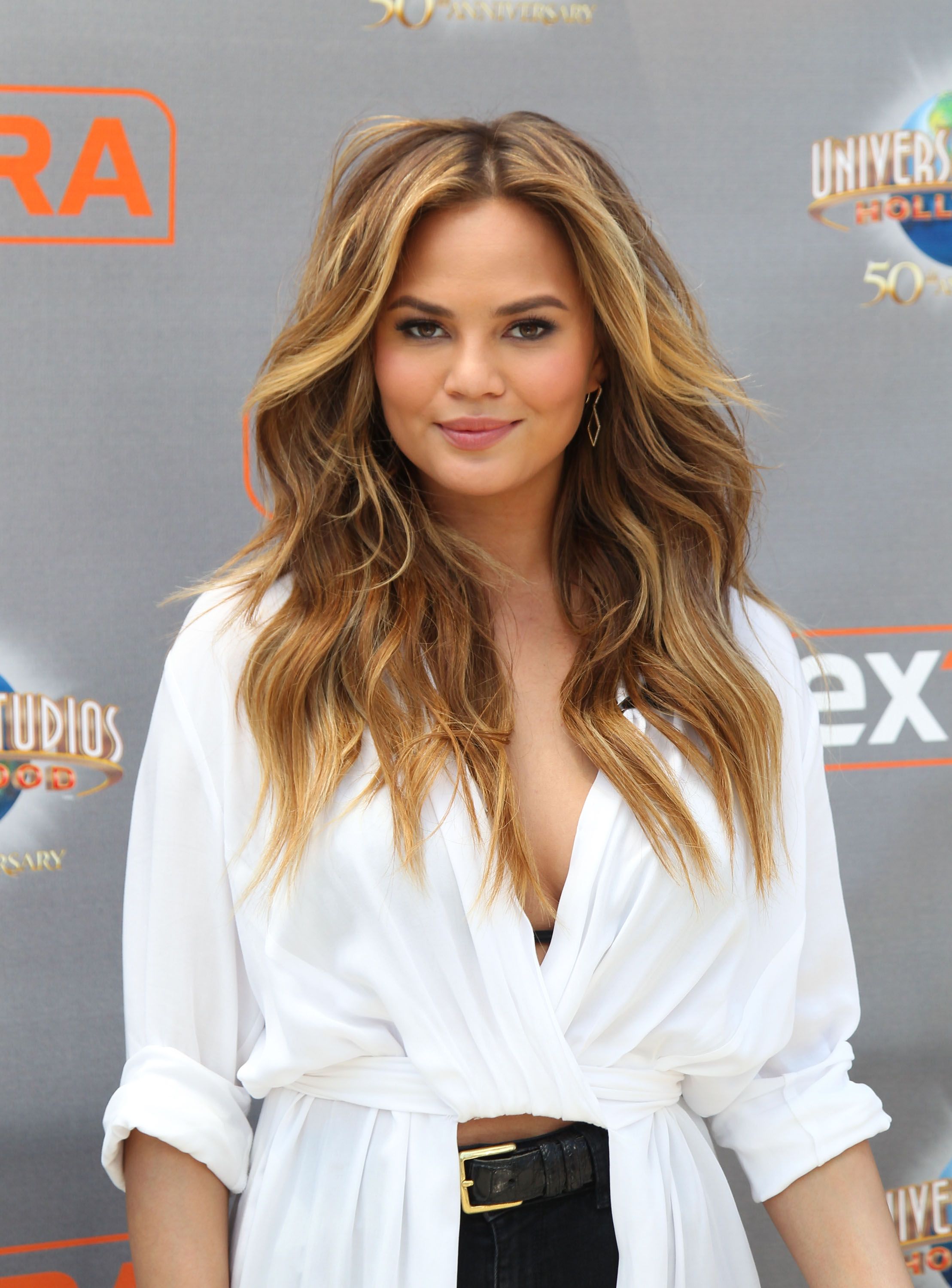 Chrissy Teigen visits "Extra" at Universal Studios Hollywood on May 20, 2015. | Photo: Getty Images
CHRISSY TEIGEN
In December 2015, model and cookbook author Chrissy Teigen got the most spectacularly thoughtful Christmas present from her darling husband, singer John Legend.
Legend bought a giant cheese wheel for his wife, who loves to create the best dishes. Teigen gushed on Instagram:
"John got me my lifetime dream for Christmas! A cheese wheel to dump pasta and risotto in for years to come!"
KIM KARDASHIAN
Many people might know Kanye West not to be a man of subtle actions. This has also been reflected in his marriage to his beautiful reality star and entrepreneur wife, Kim Kardashian.
For Christmas in 2015, Kanye gave his lady love 150 gifts in celebration of the yuletide season, which reportedly included a rainbow-hued fur coat, a Louis Vuitton dress, a Prada jumpsuit. Perhaps the magic was in the numbers for the rapper.
LADY GAGA
Before Christmas in 2015, singer Lady Gaga woke up to the one Christmas gift that every little girl wants: a stunning white horse that was given to her by her record label. She was simply living the dream.
In 2012, J. Lo's Christmas gift was unusually extravagant in the most precious of ways.
KYLIE JENNER
When it comes to getting gifts, it seems the Kardashian-Jenner clan is just fortunate. Rapper Tyga gave his then-girlfriend, Kylie Jenner, a $33,000 sparkler, not an engagement ring but a stunner nonetheless.
VICTORIA BECKHAM
As though David and Victoria Beckham's fans needed more reason to deem them the ultimate power couple, David went all out with his Christmas gift for her in 2015.
The former football player gave his wife a $100,000 diamond-encrusted handbag, a custom $500,000 Rolls-Royce Phantom, and a $2.4 million ruby and diamond Boucheron necklace. VB's Christmas must have been extraordinary.
PARIS HILTON
Christmas is the season to give, receive, and be jolly. Paris Hilton took all three of those terms literally. The media personality and socialite bought herself a $285,000 pink Bentley Continental GT — with a diamond-encrusted dashboard.
MARIAH CAREY
Singer Mariah Carey and Nick Cannon's marriage did not last, but they expressed love like no other while it was still on. Cannon once gave his ex-wife a $400,000-plus Rolls-Royce with a "mommyMC" vanity plate. A true Hollywood Christmas story.
BRAD PITT
Before things came crashing down, Angelina Jolie gave her former husband Brad Pitt the one thing every man dreams of: his own waterfall.
The "Maleficent" actress bought Pitt his own waterfall in California as he had been dreaming of a home with the sound of a waterfall cascading under the house.
SIENNA MILLER
Sienna Miller and Jude Law's tale of romance and heartbreak will always be disheartening. However, while they were together, things were incredibly rosy.
Law once gave Miller a $200,000 diamond and sapphire ring hidden inside a restored baby grand piano for their North London mansion.
JENNIFER LOPEZ
Here is one that truly warms the heart. In 2012, J. Lo's Christmas gift was unusually extravagant in the most precious of ways. The singer asked her fans to donate to various charitable organizations, including the American Red Cross.
Nothing flashy to see just a beautiful, talented woman using her platform to do incredibly great things. And as the most difficult year we have experienced in our lifetime has proved, every little bit helps.
Please fill in your e-mail so we can share with you our top stories!