Alexis Ohanian Admits He Didn't Know about Washcloths until His Wife Serena Williams Taught Him
Reddit co-founder Alexis Ohanian, the husband of tennis superstar Serena Williams, became the subject of talks on Twitter after he posted a hygiene-related tweet.
Alexis Ohanian candidly opened up on Twitter about the importance of cleanliness and what his wife, Serena Williams, taught him about it. The 37-year-old business mogul tweeted:
"I wasn't this bad, but my wife definitely taught me what a washcloth was."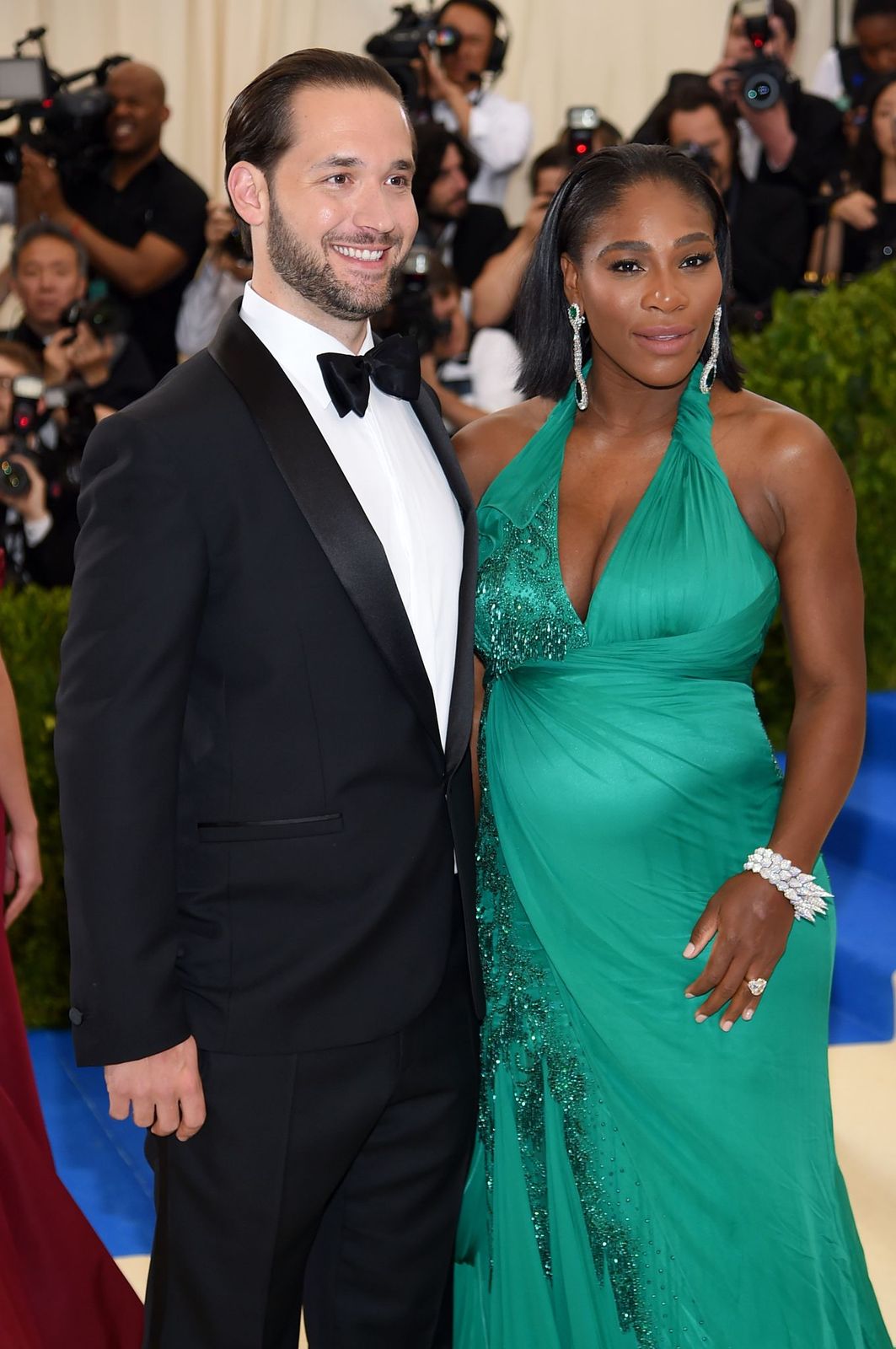 HILARIOUS HYGIENE DISCUSSION
Ohanian's tweet was in response to a post by a certain man named Joel Saxon, who asked Twitter users if they were a "full body washer" or an "'armpits and genitals only' person."
The doting father's post amassed 647 retweets, more than 1,600 quote tweets, and over 2,600 reactions. It drew mixed reactions from Twitter users.
Some users laughed at what Ohanian tweeted while others began to wonder about the Reddit co-founder's bathing practices. Others commented with laughing emojis.
One Twitter user said that she was happy that Ohanian discovered the use of washcloths through his wife. Another user wrote that he was lucky to have Williams as his wife.
As the comment thread went longer, another user expressed admiration for Ohanian for being real, adding that the 23-time Grand Slam champion helped him broaden his horizons.
However, some Twitter users criticized his tweet and Ohanian replied that it was worth sharing a laugh. He added that it helps him to "de-program" amid stressful issues in the country. 
😂 I wasn't this bad, but my wife definitely taught me what a washcloth was. https://t.co/h3JHO1reIX

— AlexisOhanian.eth 7️⃣7️⃣6️⃣ (@alexisohanian) November 11, 2020
HIS INFLUENTIAL WIFE
In March, Ohanian tweeted about his spice rack that only has a few seasoning and spices. But when Serena arrived in his life, he said his spice rack grew bigger, adding that he is in "a better place now."
Clearly, Williams has influenced Ohanian for the better. He shared with Glamour that one of the secrets to their successful marriage is that he has to show up and support his wife and her goals in life. 
One of the things Ohanian loves to do with Olympia is making pancakes
I adore you so much for always keeping it real nowww with that being said I'm also so very happy that you met Wifey @serenawilliams and she has helped broaden your horizons hehe!!! #washclothsareourfriends 😂😂😂😂😂❤️👰🏽🤵🏻💍😉🥂

— ❤DeNeva Diva❤ (@Divaintraining) November 11, 2020
INSEPARABLE FOR THREE YEARS AND COUNTING
The power couple tied the knot in November 2017, two months after their daughter Alexis Olympia was born on September 1. Three years into their married life, Williams and Ohanian have been inseparable. 
Besides being a brilliant entrepreneur, Ohanian has been a great father to his three-year-old daughter. One of the things Ohanian loves to do with Olympia is making pancakes.
Ohanian recently took to Instagram to share his fun take on the activity. The proud father held a pancake designed to look like Spider-Man's head in the foreground of a photo.
Ohanian positioned the pancake close to the camera to cover his daughter's head. He playfully captioned the picture with Spider-Man's iconic lines.