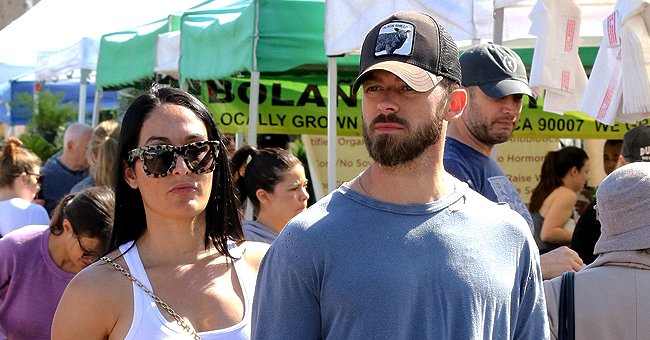 Getty Images
Nikki Bella Talks to Her Fiancé about a Sexual Assault at 15 & Another Assault Two Years Later

Before the birth of her son in July 2020, Nikki Bella opened up to her fiancé Artem Chigvintsev about her painful past and the sexual assault she suffered.
For years celebrity Nikki Bella has been hiding a secret that robbed her adolescence of its joy, and its innocence. Now she has revealed the truth to her fiancé and the father of her child Artem Chigvintsev.
The Bella twins opened up about their past in their May 2020 book "Incomparable," and now the video of a moving conversation between Nikki and Artem has been shared on "Total Bella's".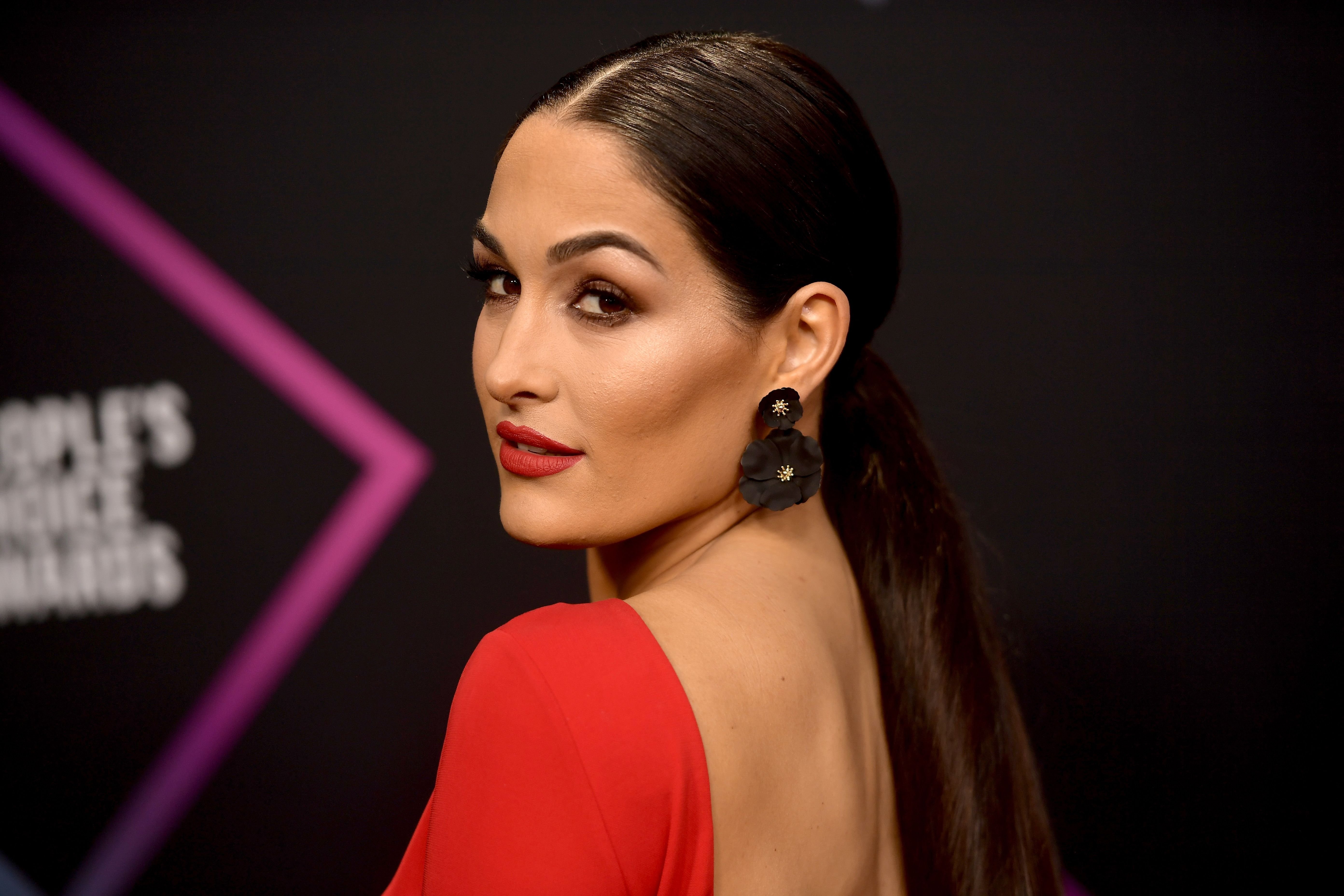 Nikki Bella at the People's Choice Awards 2018 in November 2018 in Santa Monica, California | Source: Getty Images
LIVING WITH THE PAIN
In the video, a heavily pregnant Nikki approached Artem and asked him if he had read the memoir she and Brie had published. Artem confessed that he was aware only of the broad themes, her parent's divorce, and her relationship with ex-fiancé John Cena, but little else.
Nikki then asked him if she had ever spoken to him about the rapes shed been a victim of, and a shocked Artem told her she never had. Sitting side-by-side, with Artem holding her hand, Nikki shared her story.
RAPED AT 15
Nikki revealed to Artem that she had had her virginity stolen from her at 15 when a supposed friend raped her at a party after she'd had too much to drink.
The horrifies young Nikki had told no-one about the assault, not even her mother, who was going through a traumatic divorce at the time and didn't even confide in her identical twin Brie.
Nikki admitted that she opened up about her rapes to help other women, especially young girls who have gone through similar experiences
RAPED AT 17
Less than two years later, in what seemed a nightmarish Deja vú, Nikki was raped again. This time her assailant was a college-age man. She and a friend were out on a date with two older men, who "roofied" them.
Nikki explained to Artem that at the time, the two rapes, happening practically back-to-back had made her feel as if she was somehow to blame as if the assaults were her responsibility.
Artem was shocked at the ordeal Nikki had gone through and confessed that he felt helpless and didn't really know how he could help her. Then he did the absolutely perfect thing. He kissed her tenderly and said:
"Thank you for sharing, I appreciate it. I love you."
SPEAKING TO MOM
Another emotional moment came when Nikki spoke about the rapes to her mother Kathy, who was devastated to learn the pain her daughter had gone through for so many years. Kathy said crying:
"To read what you went through, it breaks my heart. I just wish I could change it for you. But I am here now."
Nikki admitted that she opened up about her rapes to help other women, especially young girls who have gone through similar experiences realize that they are not to blame, and to encourage them to speak out and seek help.
Please fill in your e-mail so we can share with you our top stories!