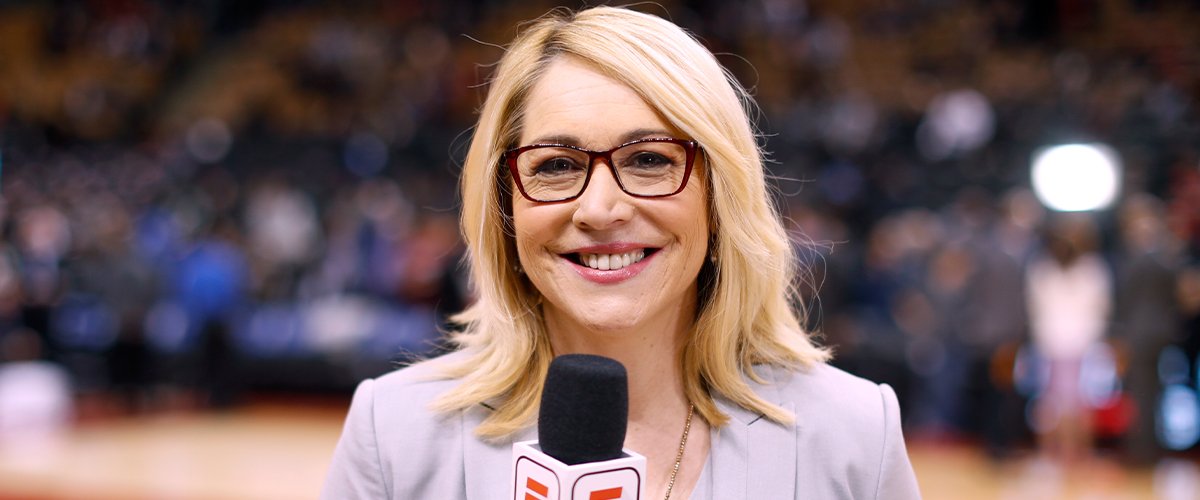 Getty Images
Doris Burke Was a Promising Player in College — inside the Broadcaster's Life and Career

Basketball announcer Doris Burke, who has been a reporter and analyst for the NBA on ESPN and ABC, used to be an impressive basketball player in college.
If you have watched a basketball game on ESPN in the last decade, chances are that you have seen Doris Burke on screen, especially because she has been labeled as one of the best NBA analysts on TV.
Thanks to her work ethic and skillful way of conducting interviews from the sidelines, calling games, and sharing insights, Burke has won over the hearts of NBA fans.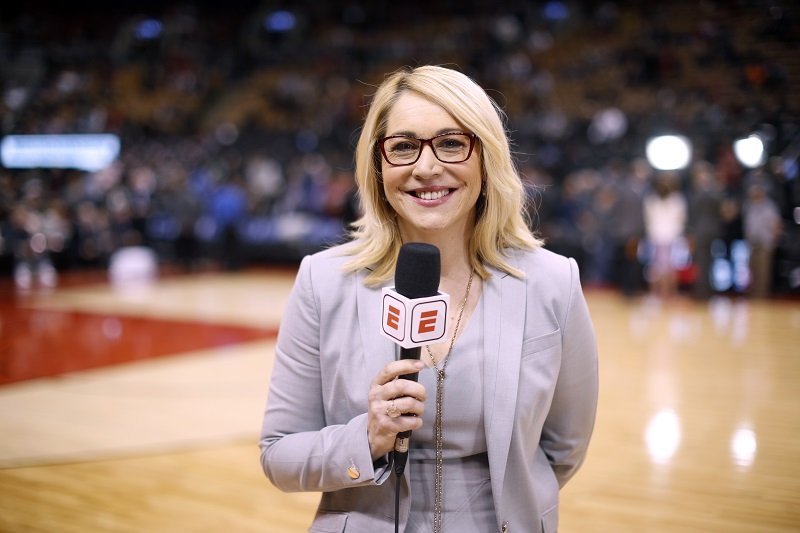 Doris Burke on April 4, 2018 at the Air Canada Centre in Toronto, Ontario, Canada | Photo: Getty Images
DORIS BURKE BEFORE ESPN
What some people might not know about Burke, however, is that she had an outstanding basketball career as a high-schooler and, eventually, at Providence College, her alma mater.
The broadcaster fell in love with basketball when she was very young. By the time she was a freshman at Manasquan High School, she had already landed the varsity team's starting point guard position.
As a senior, Doris Burke averaged 19.8 points per game and graduated as the top scorer in the school's history. Her high-school coach Bill Rogers once said that Burke was the type of kid who wanted to know how to do the things the boys were doing.
On one specific occasion, she saw the boys practicing their jump shots, something that not many girls did at the time, according to Rogers. Burke, however, asked her coach to teach her how to shoot a jump shot.
It was precisely that jump shot, along with the rest of her impressive skills, that led to scholarship offers from Boston College, UMass, and Boston University. Burke ended up attending Providence College, though.
She pointed out that, without her basketball scholarship, attending college would have been a "real financial hardship" that probably wouldn't have happened, which is why she believes that the scholarship "changed" her life.
DORIS BURKE AT PROVIDENCE
Once at Providence, she never ceased to impress by making the Big East Women's Basketball Tournament twice in four years. Apart from that, she was a second-team All-Big East player.
Doris Burke's stats were also incredible as she finished her career as the school and conference all-time assist leader with 602 and single-season and career leader in free throws with 152 and 440, respectively.
If that wasn't enough, she was an assistant coach for Providence between 1988 and 1990 and was inducted into the college's Hall of Fame in 2000.
Burke eventually graduated with a bachelor's degree in health service administration and social work, and in 1990, she left her assistant coach position to start a family with Gregg Burke, whom she shaded during an ESPN broadcast in August 2020.
Drake professed his love for Burke and even wore a sweater with her face on it.
Coming back to her sports broadcasting career, it all started in 1990 when she began calling Providence College women's basketball games on the radio.
Around the same time, she was an analyst on regional coverage of Big East and Atlantic-10 women's basketball on NESN, Prime, or SportsChannel.
In 1991, Burke began working with ESPN. In 2003, she started taking additional roles, including sideline reporting and game analysis on ESPN shows. Nowadays, Burke is considered by many as the "world's best basketball broadcaster."
DORIS BURKE AND DRAKE
In recent years, the broadcaster has been making some headlines. In 2016, for example, the Canadian rapper Drake professed his love for Burke and even wore a sweater with her face on it.
Then, during a Toronto Raptors game held in April 2018, Drake and Burke officially met for the first time. The rapper went over to Burke's booth to hug and kiss her on the check.
Although they have a playful relationship, it is important to point out that Doris Burke is divorced from her husband, Gregg Burke, who coaches golf at the University of Rhode Island.
Earlier this year, the broadcaster made history by calling the conference finals and NBA Finals for ESPN Radio, which made her the first woman to serve as a game analyst on a network television or radio broadcast at such an advanced stage in the postseason. Way to go, Doris Burke!
Please fill in your e-mail so we can share with you our top stories!