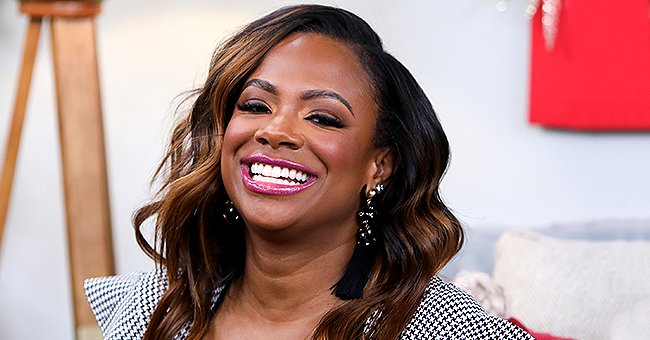 Getty Images
Kandi Burruss Jokes Her Baby Blaze Is Acting like the Incredible Hulk Playing with Brother Ace
Kandi Buruss has her hands full with her children, Blaze, and Ace Tucker. The singer shared a video of the kids playing together with her youngest daughter Blaze making sounds and gestures that mimicked the "Incredible Hulk."
Kandi Burruss' household is ever busy with her two kids, Blaze and Ace Tucker, who are so full of bubbly energy and keep her and her fans entertained.
In a recent video that Burruss shared on her Instagram page, the two kids could be seen playing together with Ace, 4, lying in a cardboard box, and Blaze, who turns one year this month, playing outside the box.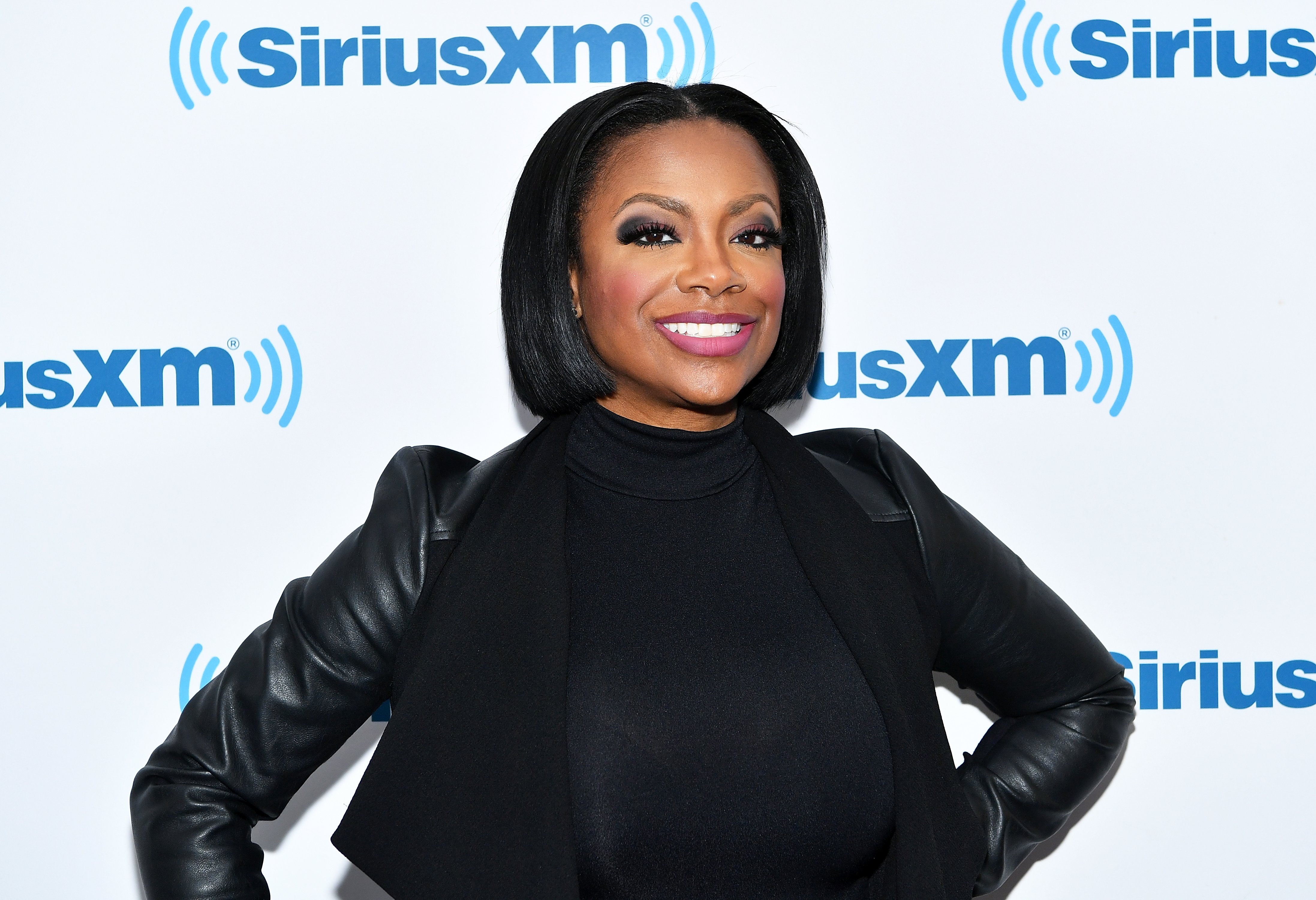 Kandi Burruss at the SiriusXM Studios on March 5, 2018 in New York City.| Source: Getty Images
As the video progressed, Blaze attempted to push and pull the box while wearing a pair of orange sweatpants and no top, just like the angry "Incredible Hulk." She also banged on the box while making cute menacing sounds at Ace, who was unbothered, playing on a mobile device.
Later in the clip, Ace began to yell from within the box, "I'm going to leave. I'm going to miss you guys." At which point, Blaze started stomping her feet and eventually gave up and walked away. Buruss captioned the funny video:
"Why is @blazetucker acting like Incredible Hulk? ? And why is @acetucker trying to be shipped off!"
Burruss' fans and "The Real Housewives of Atlanta" co-stars found the cute video clip entertaining and took to the comment section to share their impressions.
Kenya Moore commented, "It's the determination and noises for me❤️," while Shamea Morton said, "Blaze got me over here crying!?? You can't tell her she ain't tough!????? Growing up too fast!"
"The View" co-host Sherrie Shepherd also stepped into the comments section and said, "Its the simple things that keep kids entertained?." Other celebrity fans who joined in the comments included actress Serayah, Rasheeda Frost, and Cynthia Bailey.
Burruss and her husband, Todd Tucker, are enjoying their blended family of six. Both Tucker and Burruss had a daughter from previous relationships. Their last born, Blaze, was born via surrogate in November 2019.
The couple decided to go the surrogate route because of Burruss' previous complications during delivery. The Xscape singer initially struggled with the guilt of not carrying her own child but eventually found that it was the best decision the couple could have made.
Since the family welcomed baby Blaze, she has been a prized addition to the Tucker family. Buruss is not shy to show the world her beautiful baby. She frequently shares photos of her look-alike toddler on social media.
Just last month, Burruss shared a heart-warming video clip of Blaze taking her firsts steps right into her mama's arms. The toddler skipped right past the crawling stage and went straight to walking at only 10 months old.
Burruss gives equal attention to her only son, Ace. During the quarantine, she spent a lot of time with him and shared pics and videos of their activities including a wash-day video clip where she flaunted his long curly hair.
Please fill in your e-mail so we can share with you our top stories!