Check Out Ice-T's Youngest Daughter Chanel Posing in a Black T-Shirt & Military Pants (Photos)
Fashion is said to be a lifestyle and Ice-T's youngest daughter, Chanel, seems to be ready for it as she delightfully struck a pose in her statement outfit in new adorable photos.
Baby Chanel Nicole took to her Instagram to share a double slide post of herself in front of a door tagged "Do Not Disturb." The youngster posed with her two legs apart while smiling warmly. She captioned the post:
"Repping my pals @exoticsrally @thehuntrally shirt."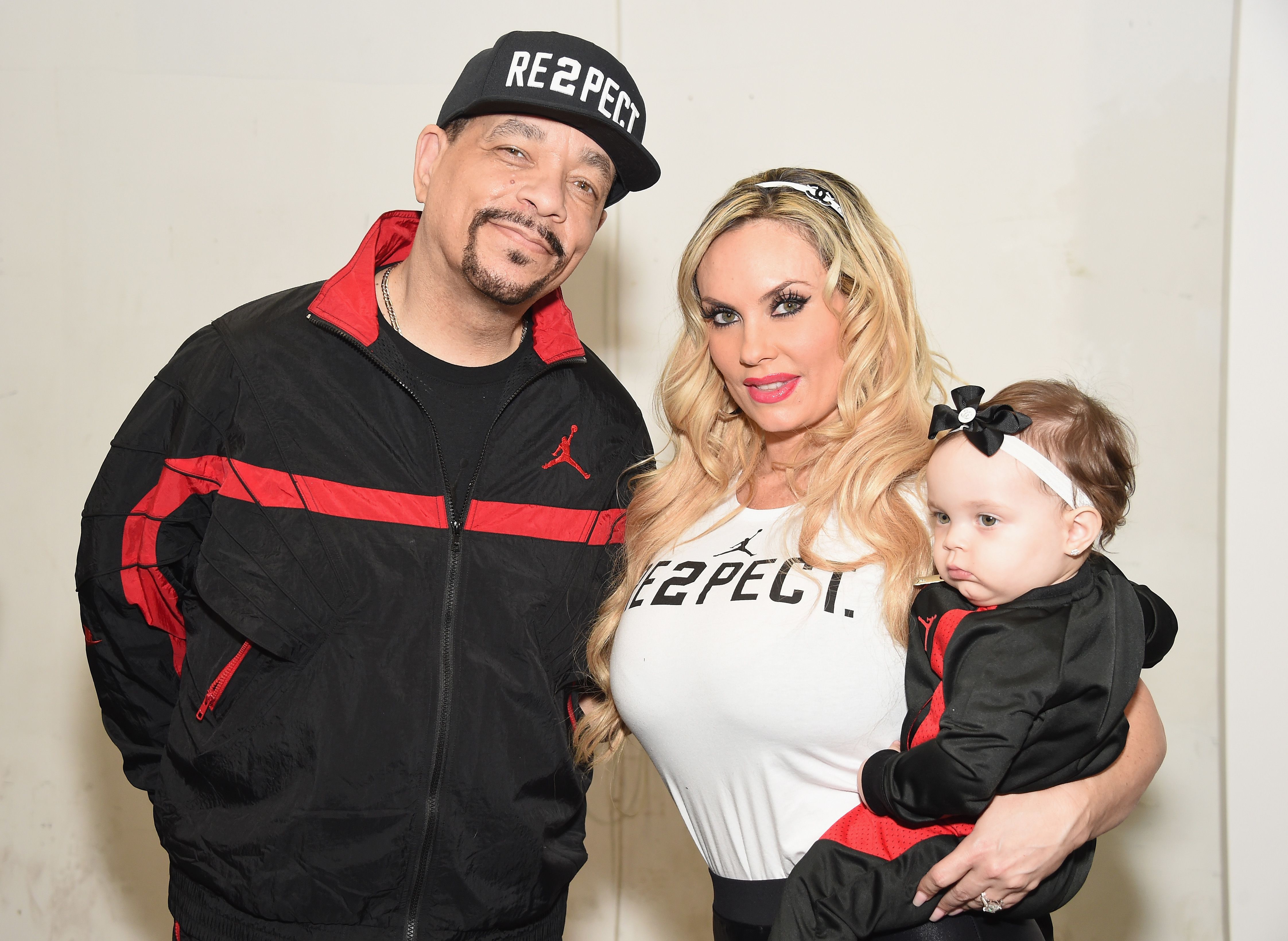 The beautiful child rocked a black T-shirt with the initials "ER" printed in yellow. She wore her tee on a pair of tight military pants with a pair of black boots. A fan commented:
"She's getting so big and turning into a beautiful young lady!!?."
In the second slide, the little one turned her back with her hands thrown sideways. Her shirt revealed the launch of "The Hunt," which was on October 9-12, 2020.
Some commentators gushed at little Chanel's curly brown hair while others pondered on the fast growth of her hair length. The post attracted over 5k likes as the sight was one to behold.
Almost five-year-old Chanel was welcomed into the world by her parents Ice-T and Coco Austin, on November 28, 2015, after they got married in 2002.
Some fans told Coco that Chanel was too big for breastfeeding.
After her arrival, fans could not help but notice the striking resemblance between little Chanel and her mother, Coco. The mother-daughter relationship became more evident as Chanel grew, and several matching outfits made it to the 'gram.
The bond between mother and child went beyond just fun activities as Coco shared an intriguing photo of her breastfeeding her 4-year-old daughter on a plane sometime in late 2019.
The 41-year-old, who was on a private jet with her husband, Ice-T, explained that she was lucky Chanel had not grown out of breastfeeding because it was more of a comfort for her.
This post caused mixed feelings amongst fans and friends. Some notable stars encouraged Coco to continue while pointing out the benefits while some fans told her that Chanel was too big for breastfeeding. Others told her to give the little girl real milk from a cow. 
The TV host decided that she would do whatever is best for her child, and she seems to be sticking by that as she recently posted a hilarious photo of a mother breastfeeding an old baby on Instagram. 
The photo, which had a caption about when people ask how long she plans to breastfeed, was a subtle but straightforward declaration of her take on breastfeeding. Irrespective of the star's decision, there is no doubt that she is a great mom to her daughter.