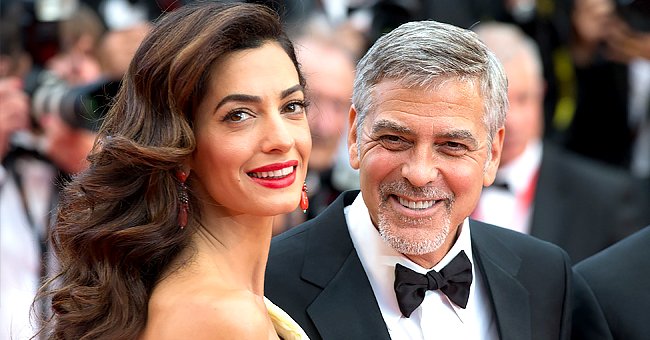 Shutterstock
GQ: George Clooney Didn't Know How Incomplete His Life Was until He Met Wife Amal
George Clooney, who has been an A-list actor for years, admitted that he realized his life was incomplete only after meeting his wife and mother of his kids, Amal Clooney.
For years, George Clooney was one of Hollywood's most eligible bachelors. That was, however, until 2013, when he met his current wife, Amal Clooney.
From that point on, the pair has been inseparable, especially since April 2014 when George proposed to the Lebanese-British barrister. They ended up tying the knot on September 27, 2014, in a private ceremony in Italy.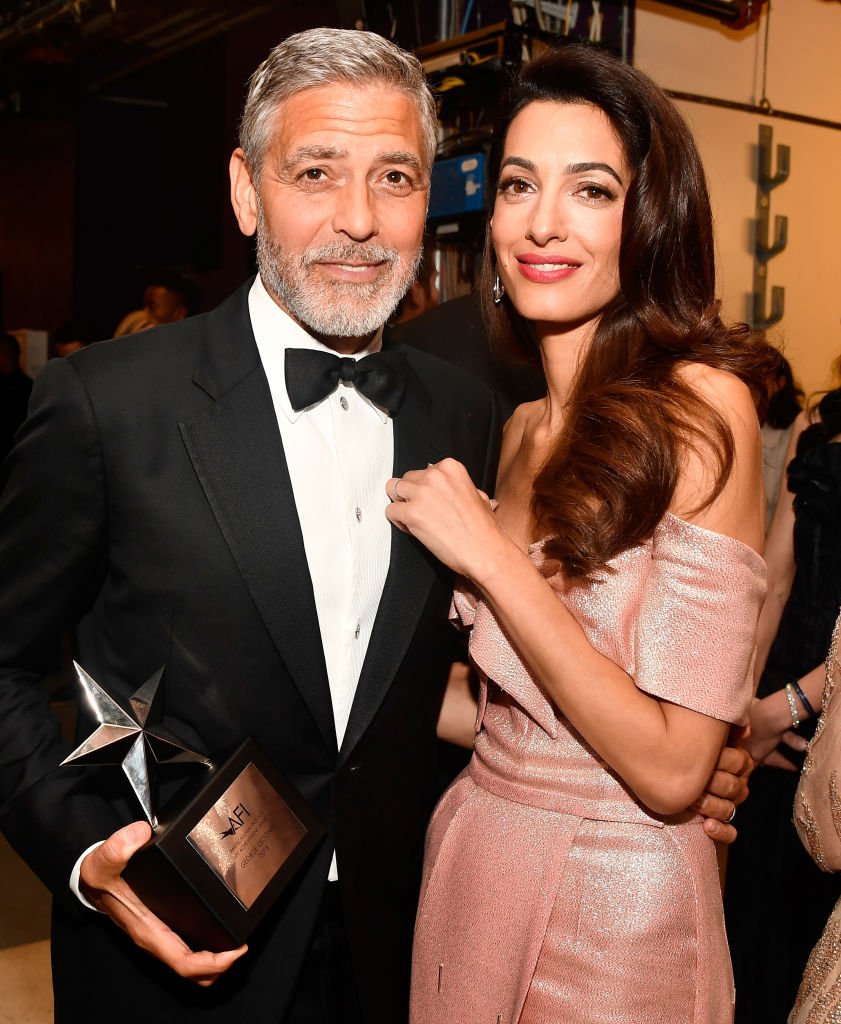 George Clooney and his wife Amal at the American Film Institute's 46th Life Achievement Award Gala Tribute on June 7, 2018 | Photo: Getty Images
GEORGE CLOONEY'S WIFE, AMAL
Less than three years later, in February 2017, it was revealed that Amal was pregnant. Much to everyone's surprise, she was expecting twins. The kids, Ella and Alexander, were born on June 6, 2017.
During a 2019 interview, George shared some details about his children, including that they were good, happy kids who laughed a lot and did pranks already (although they were almost two years old at the time).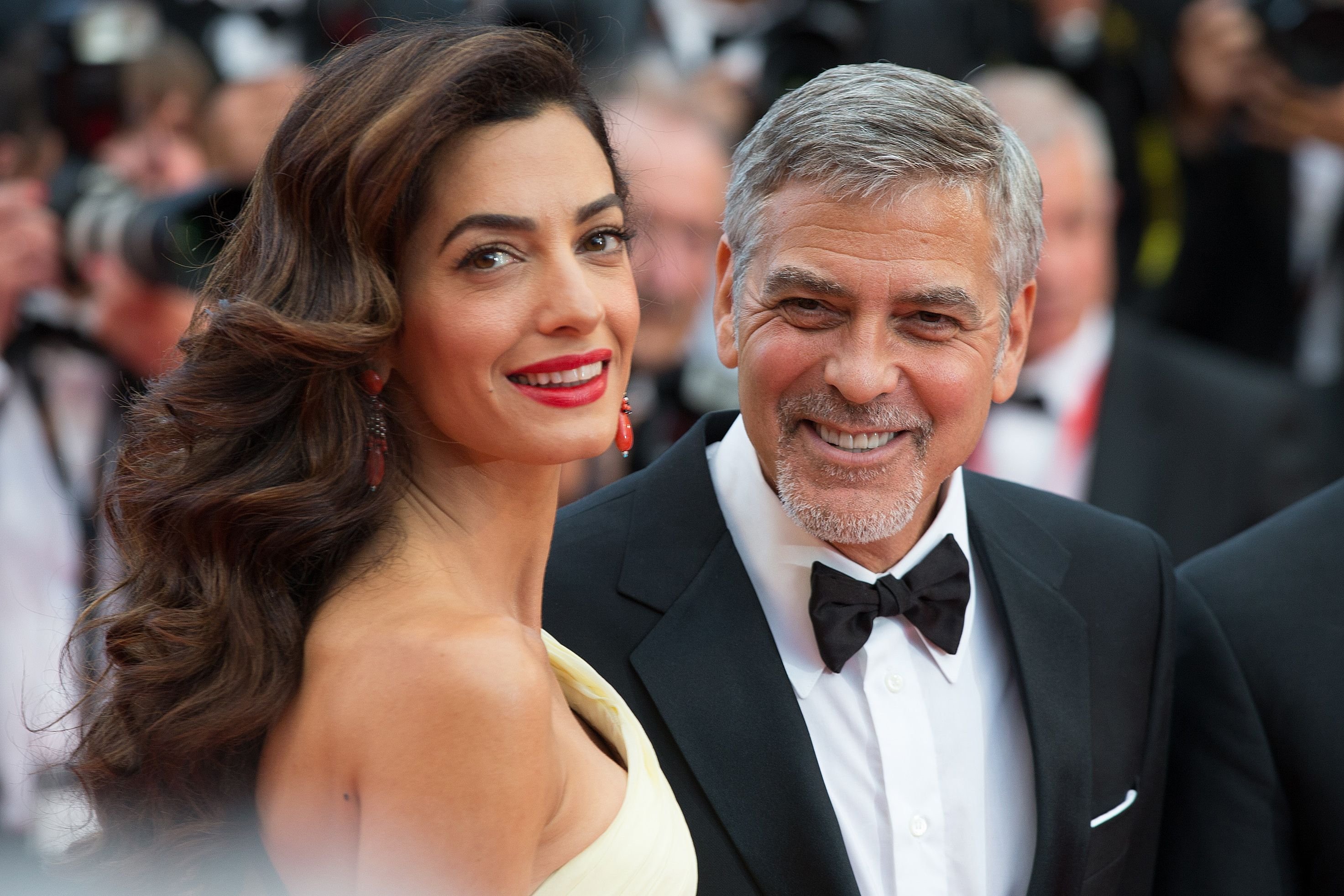 George and Amal Clooney at the 2016 Cannes Film Festival for the screening of "Money Monster." | Photo: Shutterstock
Apart from that, the "Money Monster" actor confessed that they had different personalities. Ella, for example, takes after her mother as she is very "elegant and all eyes."
Alexander, on the other hand, is a "thug already." George went as far as to label his and Amal's son as a "moose" as all he does is sit and eat.
[George and Amal] donated $1 million to many charities.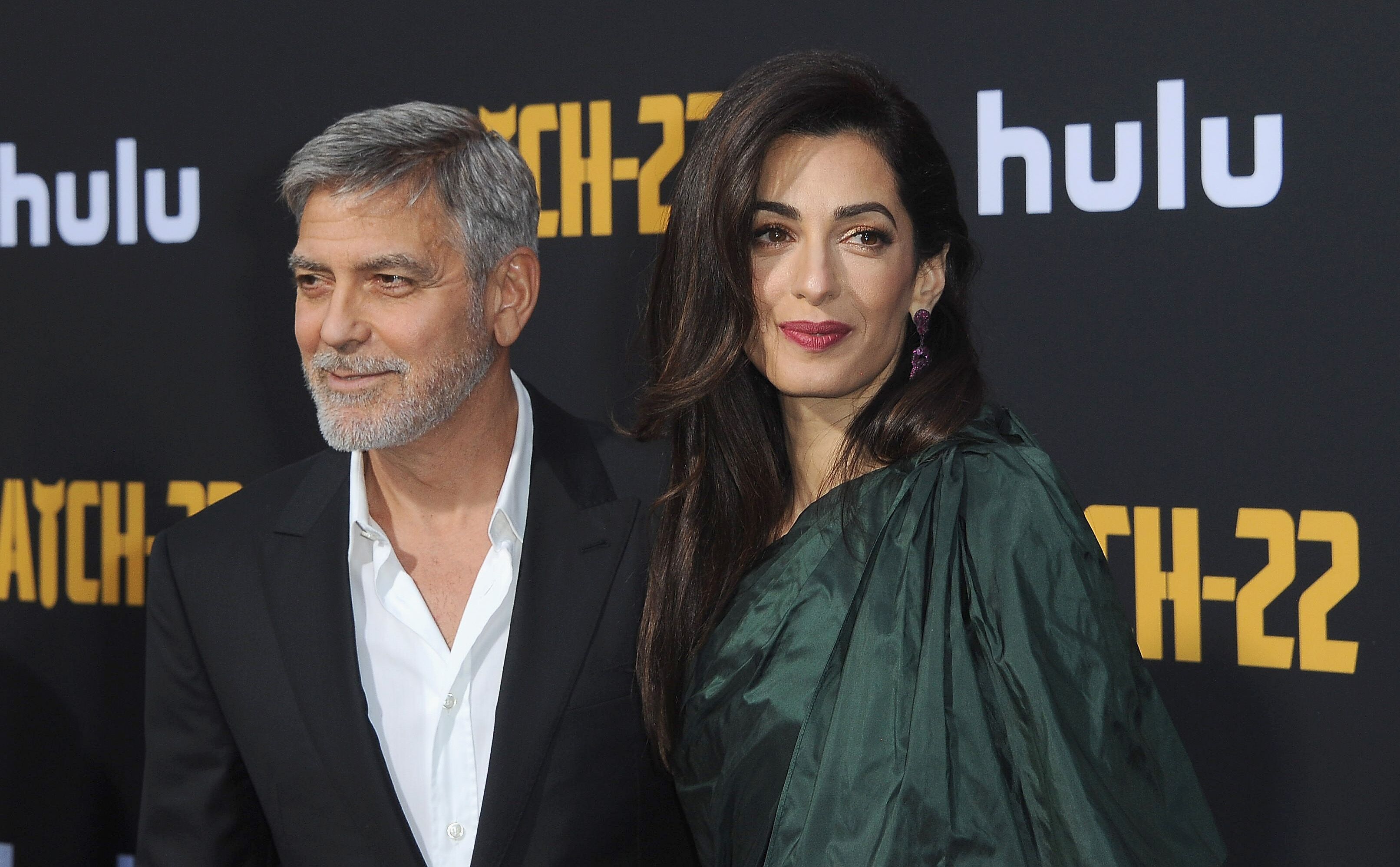 George and Amal Clooney at the Hollywood premiere of "Catch-22" in May 2019 | Photo: Getty Images
AMAL CHANGED GEORGE'S LIFE
Coming back to George and Amal's romance, the "Gravity" star told GQ that he used to believe he was never going to get married or have kids because he was happy with his life. He thought:
"'I've got great friends, my life is full, I'm doing well.' And I didn't know how un-full it was until I met Amal. And then everything changed."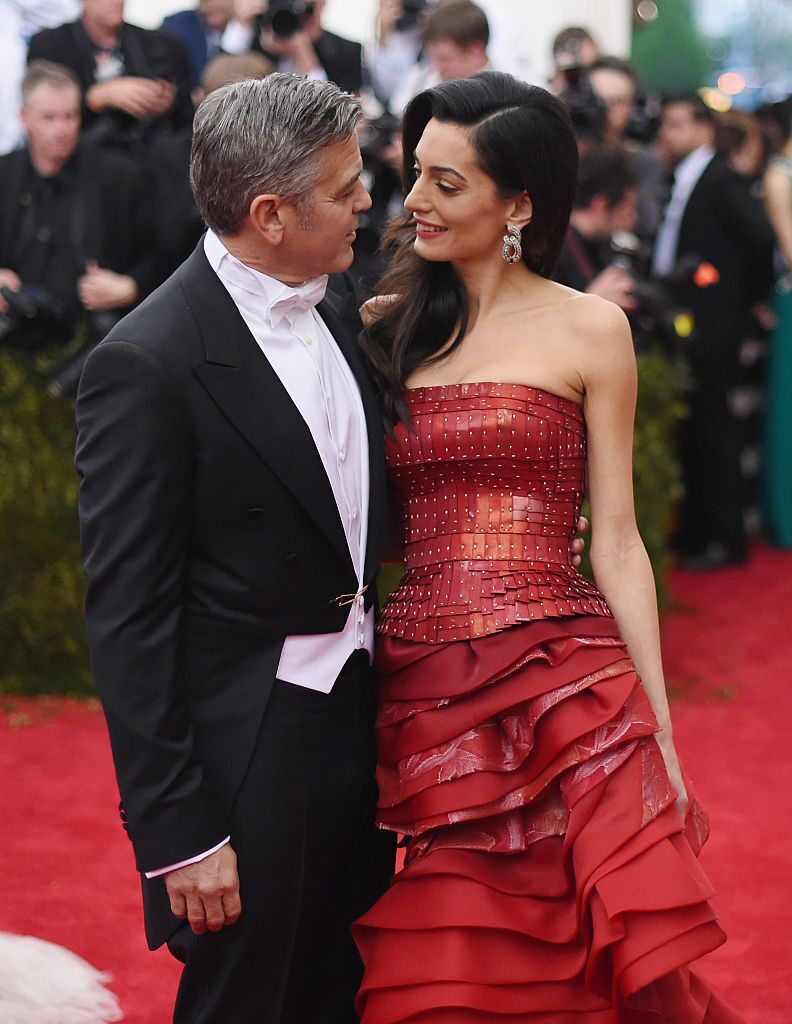 George and Amal Clooney at the "China: Through The Looking Glass" Costume Institute Benefit Gala at the Metropolitan Museum of Art in 2015 | Photo: Getty Images
With Amal, he realized the "huge empty space" he had in his life. George's life also changed as he had never been in a position where someone else's life was more important than his own.
After the twins were born, those feelings deeply intensified, so it is fair to say that Amal and her children completely changed George's life.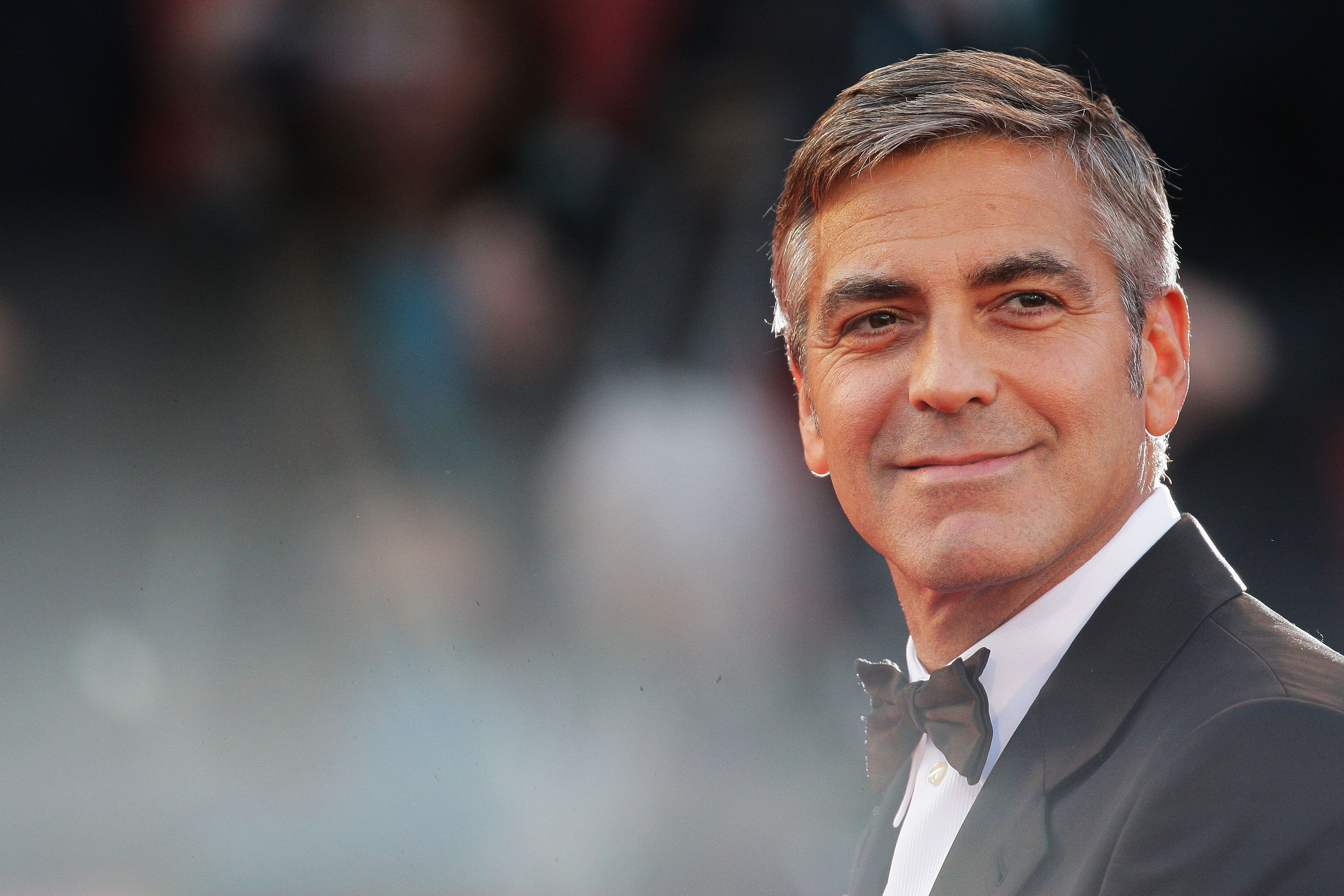 George Clooney at "The Men Who Stare At Goats" premiere at the Sala Grande during the 66th Venice Film Festival in 2009 | Photo: Getty Images
Amal and George made headlines again this November after being featured in Hello! Magazine's Kind List for all the money they have been given away and all the good causes they have been involved in.
In April, for example, the couple donated $1 million to many charities trying to help the people who were affected the most by the current pandemic. George and Amal definitely make up a beautiful and exemplary couple.
Please fill in your e-mail so we can share with you our top stories!