Jennifer Lopez, 51, Flashes Underboob Posing in a Gorgeous Figure-Hugging Cut-Out Dress
Jennifer Lopez posed in a stunning tight sexy outfit showing her flawless body. The forever good-looking goddess looked superb in her snapshot, and we love it. 
Jennifer Lopez showed off her gorgeous physique, flashing her underboob in a black figure-hugging cut-out dress. The 51-year-old still looks fabulously beautiful as ever.
The singer melted hearts in her three slide post; she struck three different poses. In the first snapshot, she had her hand over her head while her other arm was across her body.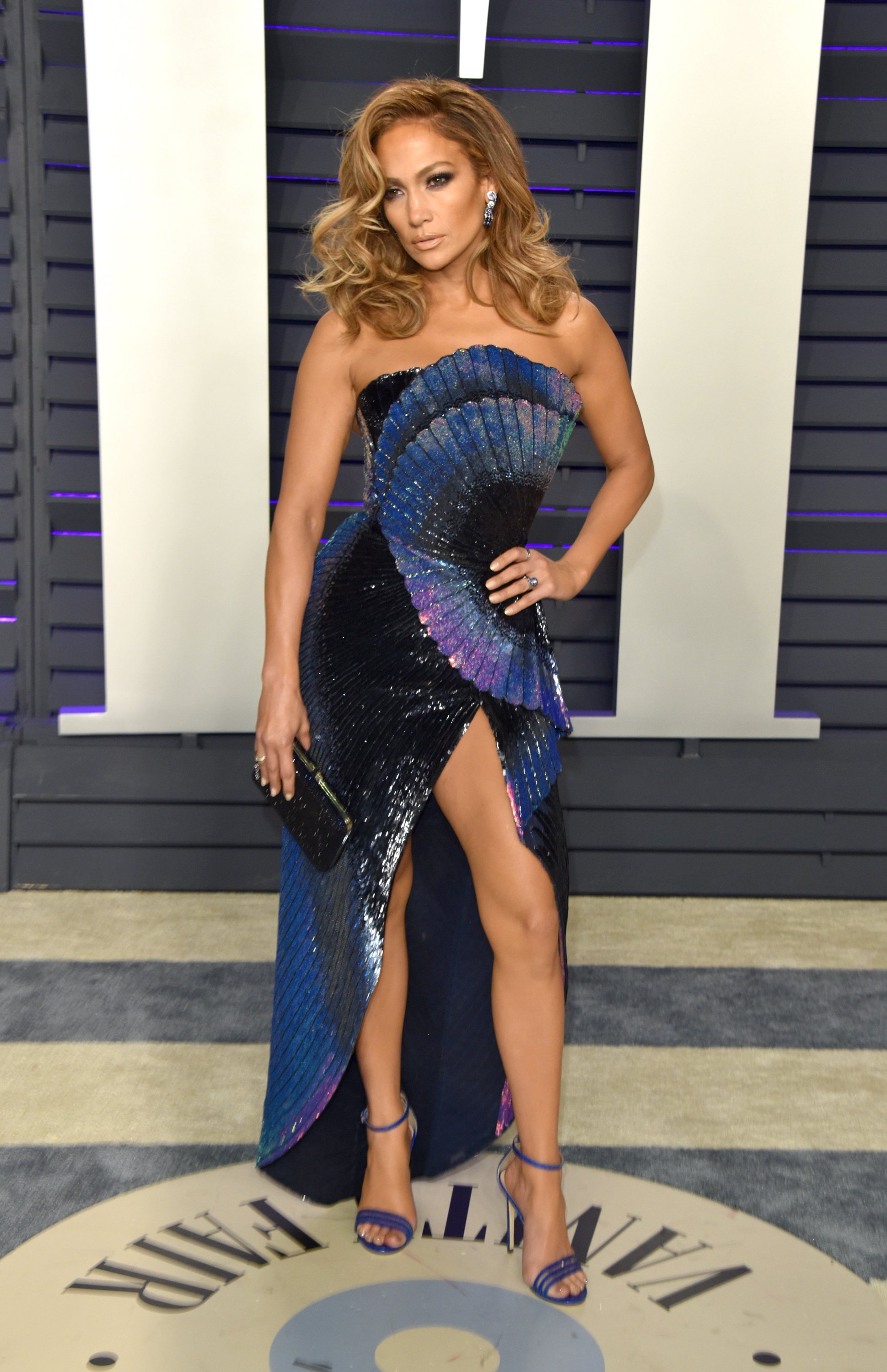 With a monochromatic themed picture, she gave a fierce look and looked so elegant and poised. In the second snapshot, she still her hand above her head with her arm stretched out to the right this time. The talented dancer had her hair in a pulled-back hairstyle.
The last snap showed the actress facing away from the camera, viewing her amazing figure while she had both hands on pulled in her hips.
The singer's dress had a high neckline and a very creative cut-out in the middle of the grown. She rocked the look with sheer sophistication.
WSJ Magazine featured Lopez on their cover and named her the Pop Culture Innovator of The Year. In an exclusive interview with the outlet, she opened up about remaining in her ground as a woman:
"There is something in me that wants to endure. I feel youthful and I feel powerful and I want to show women how to be powerful."
The young-looking mom of two continues to slay in every ensemble she wears. She dazzled in another fabulous outfit at the 2020 E! People's Choice Awards.
The superstar never disappoints in her outfits. Jennifer dressed up as Xmas Barbie in a gorgeous red dress. The outifit complimented her tied up hair and clear heals. Magnificent.
Lopez's fashion style is beyond exceptional; she looks like she puts in so much effort for her appearances and always turns heads on numerous occasions.
In October, she rocked yet another stylish ensemble at the Balmain's Front Row. The queen of fashion shared what she wore to the event on her Instagram account.
Sizzling in the brand's outfit, she wore a strong-shoulder blazer with a matching dress in a monogram print. Lopez gave us a bossy vibe in her spectacular get-up.
She accessorized her look with a matching clutch and black patent leather heels. The "Hustlers" star posed with her signature style, a high ponytail, and finished her look with stacked gold rings and patterned nails.   
The beauty stuns in fashion; she also looks striking in a face-beat. She reportedly shared an epic look submerged in water to her Instagram account.
On the same post, she reportedly announced her new beauty line, which will debut next year on January 1. The fashion designer seems to have more up her sleeve to grow her brand.