Chris Brown & Ex Ammika Harris Look like an Adorable Family of 3 with Their Son Aeko (Photo)
Chris Brown and his ex, Ammika Harris, shared a goofy pose with their bundle of joy in a family photo that had them looking picture perfect and radiant. 
Chris Brown and his ex-lover Ammika Harris are giving off a family goals vibe, and in a recent update on his Instagram story, the R&B crooner confirmed this to the delight of admirers.
In the photo shared, Brown, Harris, and their toddler son, Aeko, showed off their goofy sides as they made faces for the camera and struck cool poses.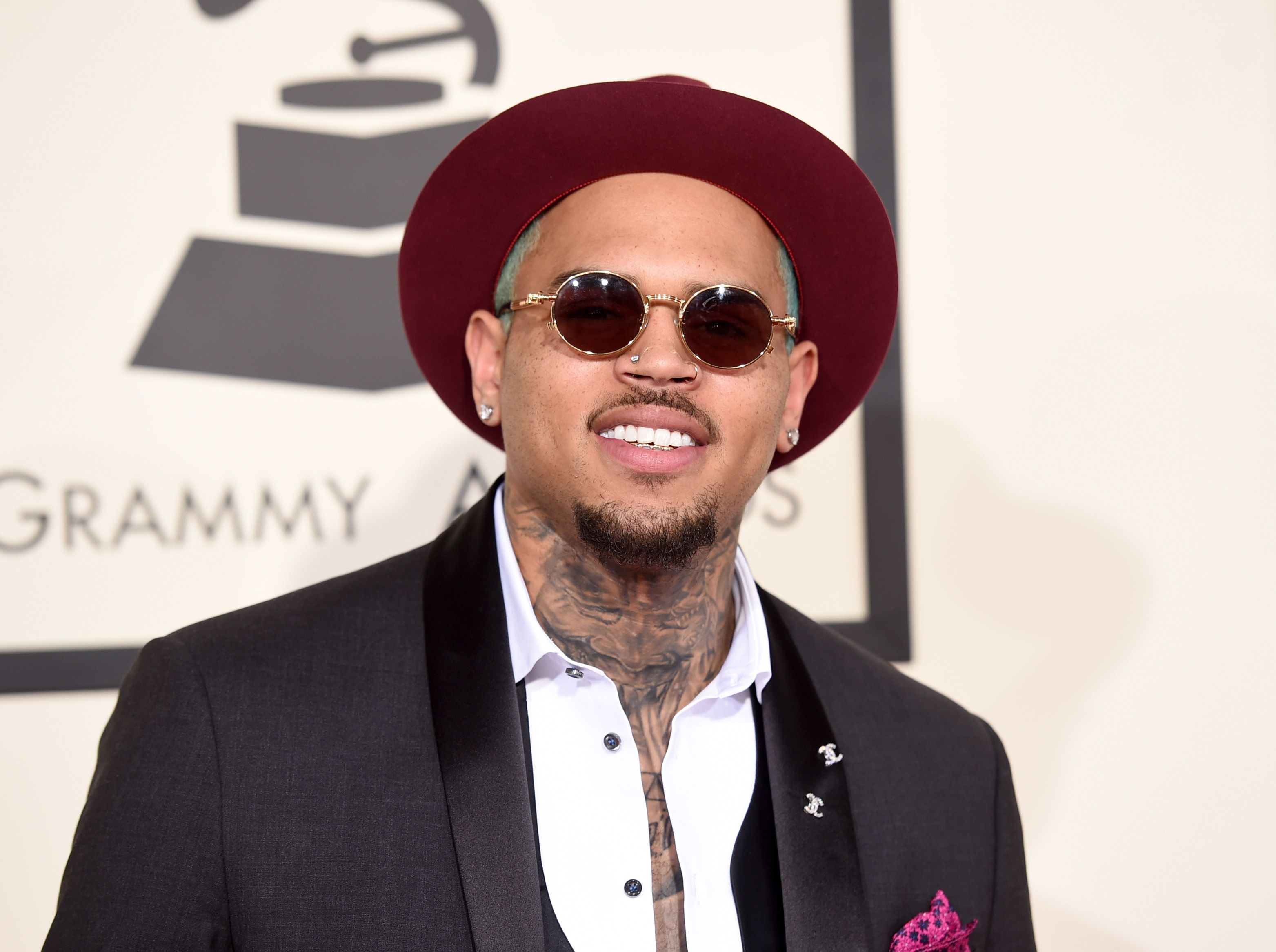 Brown, who sang "Go Crazy," rocked a white hoodie, a red face cap, and a pair of clear glasses. Little Aeko looked content in his dad's arms as he rocked a mintier version of the singer's white hoodie.
Harris looked graceful as she peeped from the top right corner of the selfie, spouting subtle makeup and showing off her one perfect cheekbone. Brown's goofy aura had him biting his lower lip and scrunching up his face. 
In the early times of the pandemic, Brown and his baby mama were in separate cities, and this prevented him from seeing his son for months. However, their cordial relationship grew strong, with Harris sending photo and video updates from time to time. 
A year before welcoming his son, the vocalist and Guzman hashed out on child support disagreements.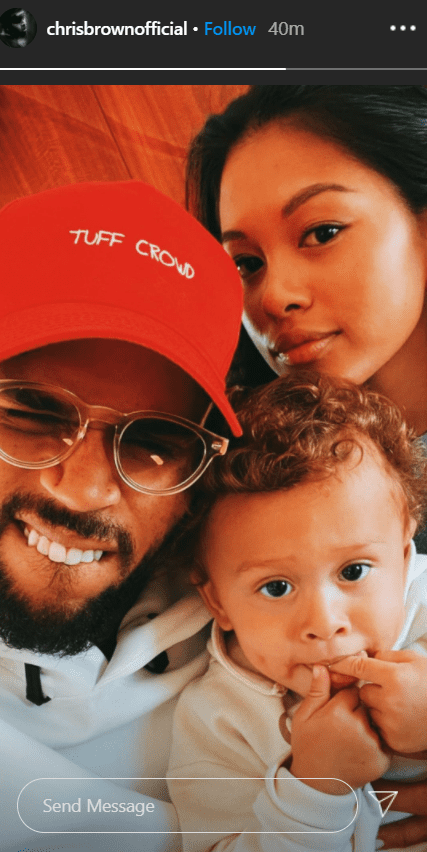 The duo even sparked renewed romance rumors among fans as they dropped cryptic comments on each other's posts. One such time was when Brown, 31, dropped a teasing comment under one of Harris' sultry posts, making fans raise their brows.
Last year, fans learned that the award-winning R&B star and his former lover were becoming parents. Insiders shared that although they were no longer an item, the pair were preparing to be the best parents while Brown kept treating Harris right. 
In November of the same year, the music star informed fans on social media that he had welcomed a baby son. On his Instagram page, Brown captioned a sweet photo of his son's birthday while later revealing the infant's moniker with an ethereal father-son snapshot. 
While Aeko is Harris' first child, Brown has a look-alike daughter, Royalty, with ex-lover Nia Guzman. A year before welcoming his son, the vocalist and Guzman hashed out child support disagreements.
These days, the pair operate a civil relationship. The same can also be said of his relationship with Harris as they put in a concerted effort in co-parenting their bundle of joy.