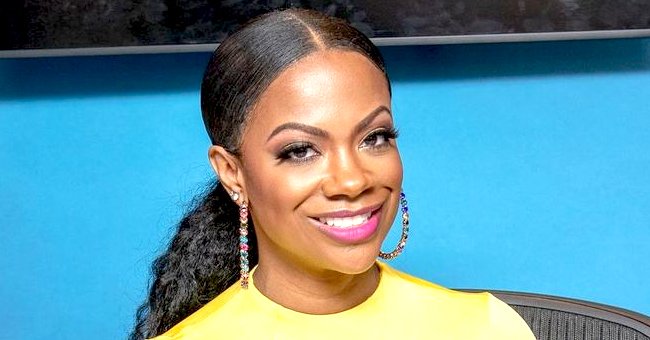 GettyImages
Kandi Burruss' Husband & Daughter Blaze Look like Twins Staring at Each Other in a Sweet Photo

The singer hasn't stopped sharing adorable photos with his little daughter who recently turned one year old.
People say that that fathers always fall in love with their daughters, and it seems to be true in the case of Todd Tucker, 47. The singer is the husband of Kandi Burruss, star of the reality show "The Real Housewives Of Atlanta" and father of their children Ace Wells, 4, and Blaze, 1.
Tucker has taken to his Instagram to share a series of photos where he appears with his little daughter Blaze. In one of the last published, the proud father is with his daughter and the picture highlights the resemblance between them.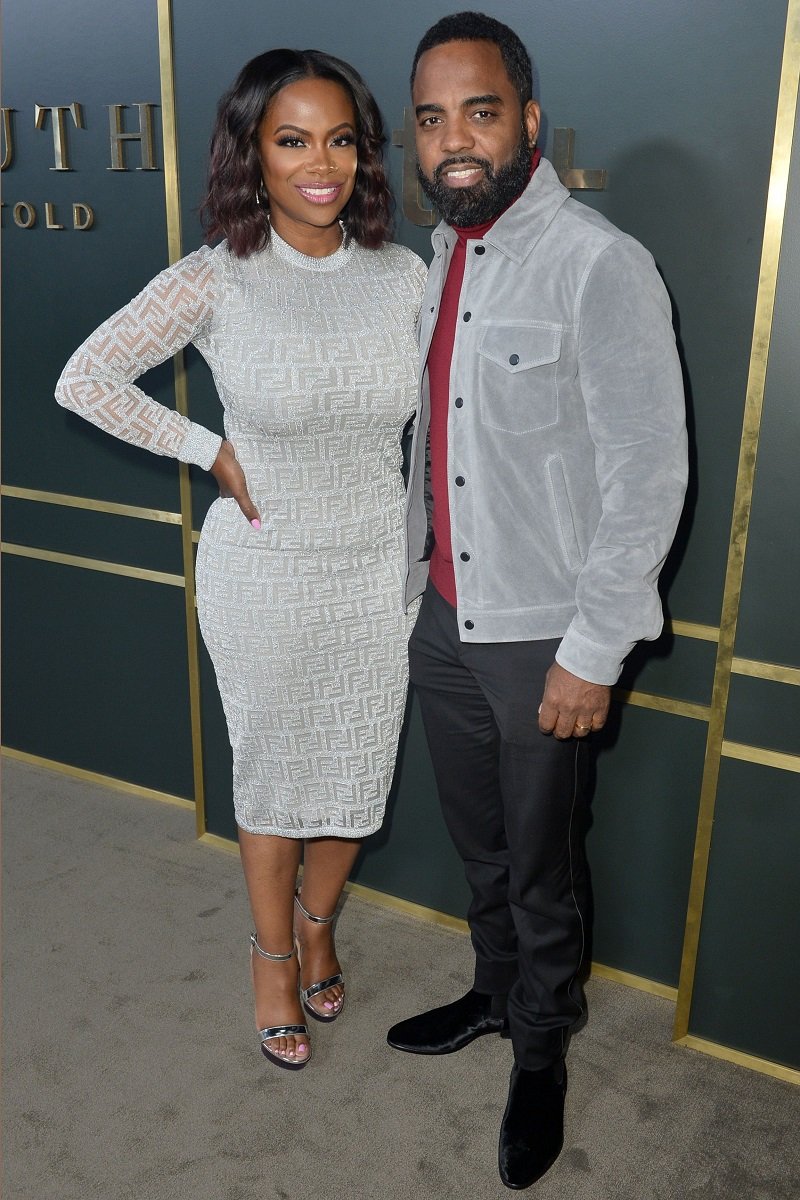 Kandi Burruss and Todd Tucker arriving at the premiere of Apple TV+'s 'Truth Be Told' at AMPAS Samuel Goldwyn Theater in Beverly Hills, California, in November 2019. I Image: Getty Images.
In the tender image, father and daughter share one of those special moments where all love is transmitted with just one look. The toddler is sitting in a baby chair and Tucker wrote in the post:
"Happy Thanksgiving from me and @Blazetucker"
LOVING COUPLE
Burruss and Tucker married in 2014 after a year of engagement. The couple gets along very well and frequently posts photos and messages sharing appreciation and love for each other.
In one of them, Burruss and her beloved husband appear in coordinated outfits as they look into each other's eyes, with that look of love. In another, she appears in a bikini on the beach while next to her written in the sand was: "I love U Todd."
LOVING DAUGHTER
A few days ago, the couple's youngest daughter turned one year old and her parents celebrated it in style and with a lot of charm. From very early in the morning of the special day, little Blaze received tokens of love from her parents.
In photos and videos of her birthday celebration, the precious baby was dressed in a cute tulle dress while enjoying a special multi-layered cake. The little girl wore the black dress with a matching ribbon on her head and the party decorations had a silver and turquoise theme.
CELEBRATING LIFE
The happy mother shared a video where she summarizes the first year of the birthday girl's life. The video begins with the father, Tucker, leading a prayer with family and friends holding hands, giving thanks for Blaze's arrival.
With a series of photos that will surely touch the hearts of the followers, the video showed the life of the little girl during her first 365 days. It was full of images that had not been shown before.
SHARING HER LOVE
Burruss frequently takes to her Instagram to record the milestones that her little Blaze completes. It is a way of sharing not only the love she has for the baby, but also for her fans who always support her.
This is shown, for example, with the video she shared on her account where the little toddler appears to be taking her first steps. This was a short video showing a very proud mother and her baby walking.
Please fill in your e-mail so we can share with you our top stories!