5 Quick Facts about 'How to Get Away with Murder' Star Amirah Vann
Amirah Vann became famous for playing attorney Tegan Price in "How to Get Away with Murder." Since featuring in the hit series, fans have craved to know more about her. Here are five quick facts about Vann.
Amirah Vann has become one of the subjects of interest to fans following her performances on the hit series "Underground" and the ABC legal drama, "How to Get Away With Murder."
The New York native has dazzled fans with her incredible acting skills and on-screen personality. Here are five facts about the actress.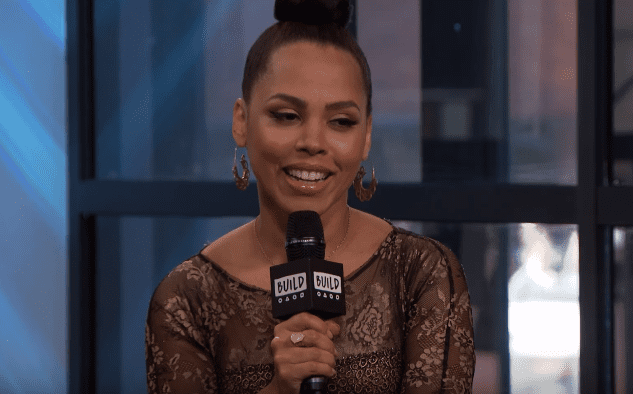 ALMOST TURNED DOWN A ROLE
Playing Ernestine in "Underground" might have gotten Vann into the limelight she now enjoys, but according to reports, that would probably not have happened if she went through with her plans of turning down the role.
Vann reportedly said that when she went for the audition, she was not impressed at first and had considered turning down the role until she read the script and changed her mind.
SHE FANCIES HER MAN
One aspect of Vann's life she is open about is her relationship with her love, Patrick Oyeku. The actress does not spare any time in flaunting their moments on social media.
Vann is fast becoming a symbol of Black power following her recent movie roles.
Vann shared a cute picture of her praying with her man. As it is said, couples who pray together stay together. The actress revealed her commitment to Oyeku via the caption of the post.
PROMOTED TO SERIES REGULAR
Vann played a recurring role in season four of ABC's "How to Get Away with Murder, " frequently appearing on the show's episodes. 
According to reports, Vann was promoted to a regular role on the series, with her character playing a significant part in subsequent seasons.
SHE LOVES HER BREAKTHROUGH ROLE
In an interview, Vann opened up on how much she fancied her time as Ernestine on "Underground," which she said afforded her the luxury of learning more about Black people and their culture.
Vann said the project was unlike anything she had experienced before. The storyline was intriguing, and the cast was a fantastic experience.
Vann also said that the best she could do was portray her character with as much dignity as possible. For Vann, Ernestine will always be a life-changing choice she made.
A ROLE IN STAR TREK
After being cast in many hit projects and earning an award nomination, Vann was reportedly cast in "Star Trek: Picard," where she played the role of Zani.
The fan-favorite actress's character Zani is said to be a member of the Qowat Milat, a fierce all-female Romulan religious order. 
Vann has had a fantastic career in Hollywood, featuring in blockbuster movies. The actress said that she loves to stay in touch with those she has worked with.
Earlier this year, Vann shared an Instagram post in tribute to fellow "How to Get Away with Murder" star Liza Weil. Vann is fast becoming a symbol of Black power following her recent movie roles. Her fans would be anticipating her next project.