Toni Braxton Changes Her Look as She Debuts Short Blonde Hair & Rocks a Sheer Top (Photos)
Toni Braxton has been rocking cropped hair for decades and the singer always looks fabulous. Recently, she switched it up a notch and went blonde in a photo shared on her Instagram feed.
The "Unbreak My Heart" singer, Toni Braxton has gone platinum blonde in a fun hair experiment that she shared on her social media. The post was captioned:
"They say blondes have more fun! I'll let you know after Thanksgiving! Wishing you and your family a healthy and happy Holiday!"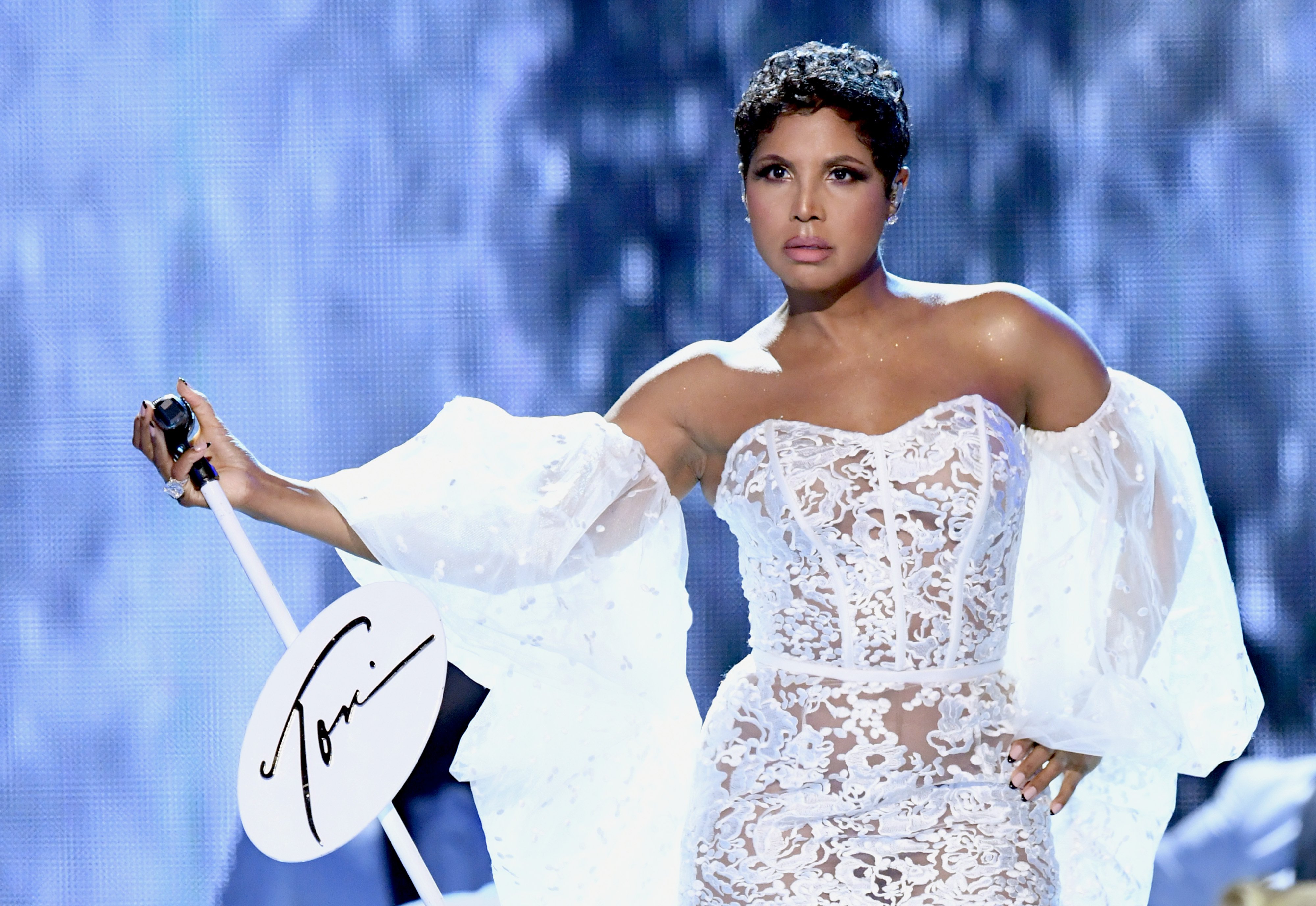 In the post, Braxton looked sexy in a sheer, long-sleeved black T-shirt which revealed a black bra and a little skin. The "Braxton Family Values" star wore a pair of chic square-shaped sunglasses on which rays of sunshine reflected.
A second photo revealed her gorgeous eyes that had minimal makeup except for her dramatic long lashes. She donned bright red lipstick that perfectly suited her complexion.
Fans and followers couldn't stop gushing over Braxton's blonde pixie cut and took to the comments section to praise and compliment the singer on her fearless sultry look.
One fan commented, "Oh this is gorgeous!" Another wrote, "The next level of short hairstyle!" several others joined in the praise with heart and flame emojis and over 150 thousand others liked the post.
The blonde pixie cut was an improvement on the already gorgeous star's previous hairstyle. Braxton had been rocking a black pixie cute which she flaunted in a recent music video.
The music video to her song, "Gotta Move On" featuring H.E.R. was released at the end of October and gave a nostalgic feeling of the star's early years in the music industry when she first rocked the short hair.
Fans were happy to see Braxton release new music and flaunt her unique vocals, proving that her personal life could not get in the way of her passion.
The "Yesterday" singer's life has been riddled with financial problems through much of her career. A bad contract and terrible spending habits resulted in her filing for bankruptcy in 1998 and again in 2010 when an illness put her out of work.
While Braxton sorted out her financial situation, her family life was also seeing an improvement as her two sons Denim and Diezel Braxton-Lewis have been growing up and pursuing their own interests.
Notably, her younger son, Diezel, 16, has pursued a modeling career with a large social media following. Diezel was born autistic and has made huge strides in his development to overcome the diagnosis.