Fans Say BernNadette Stanis AKA Thelma on 'Good Times' Looks like Her Daughter in New Photos
Actress BernNadette Stanis of "Good Times" fame shared a photo of herself and her daughter Dior Ravel on Instagram, and many fans called attention to their striking resemblance. 
Stanis's resemblance to her daughter Dior Ravel was brought to the fore once again when she recently posted a picture of them together. 
The "Good Times" actress shared a snapshot that showed her rocking a brown wig and a lovely red lipstick. Stanis stared boldly at the camera, looking gorgeous as she did.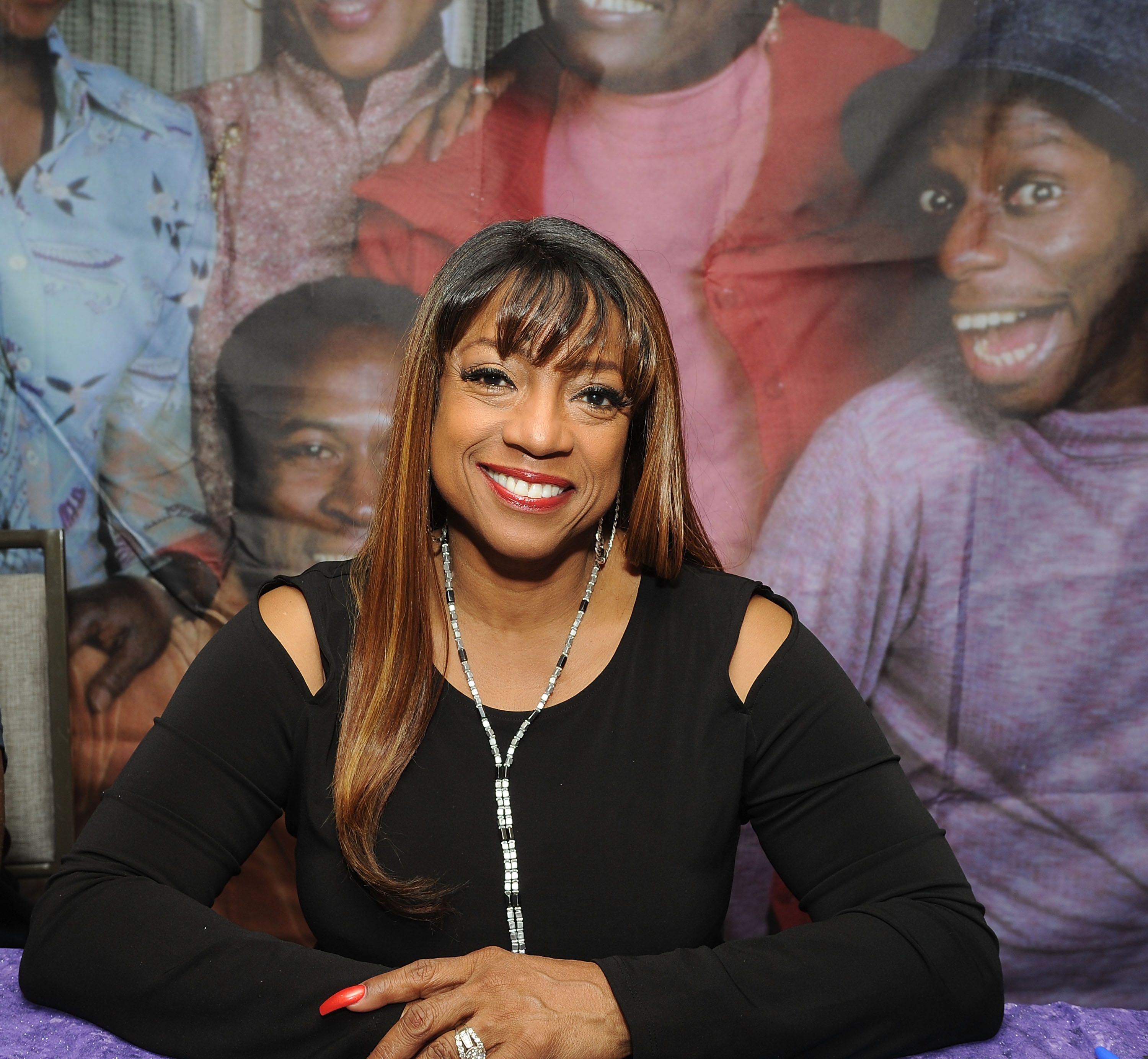 Ravel posed behind her mom, clad in a Versace vintage buttoned top. She rocked a stylish pompadour hairstyle and lovely makeup. Ravel placed her hand on her head, revealing her gold wristwatch and bracelets. 
A second snapshot accompanied the first picture. It showed just Ravel posing in her Versace dress, with her hands placed on her waist as she smiled sweetly. She also wore big earrings. Stanis captioned the post: 
"❤️❤️ Me and my daughter Dior having fun.... taking selfie's yesterday. I hope everyone had a good thanksgiving???."
Many of the actress' fans liked and commented on the post, with most of them pointing out the striking resemblance between mother and daughter. One fan said Ravel looks exactly like her mom. 
A second fan tagged them twins, while a third said Ravel is definitely her mom's twin. Another did not differ from those assertions, while a fifth person said Ravel is just as beautiful as her mom.
Stanis said she would like to impart hopefulness and a new way of looking at relationships to make them work.

Besides Ravel, Stanis has another daughter, Brittany Rose. On March 16, the proud mom shared a video on Twitter of her and Rose singing happy birthday to Ravel. In the video, the trio wore matching grey gowns, looking incredibly alike. 
Stanis was born on December 22, 1953. While growing up, she had so many experiences that played a role in her career. She once recalled being upset because no one at school would play with her no matter how hard she tried. 

However, her mother sat her down and told her that she would be famous one day and that the whole world would know her name, which eventually came to pass. 
Stanis is famous for her starring role as Thelma Evans on the CBS comedy series, "Good Times," a role she auditioned for while still in college. 
In an interview with South Florida's Sun-Sentinel, she spoke on how the show still resonates with viewers to this day, saying it was written realistically in terms of people's emotions and feelings, making it to remain impactful.
In 2009, Stanis, who has authored a book, "Situations 101: Relationships, The Good, The Bad...and The Ugly," spoke to Essence to reflect on her career's ups and downs. 
Happy Birthday to my daughter Dior Ravel. We love you and we're so proud of you! #Birthday #Nashville #LosAngeles #NYC #BirthdayGirl #ThelmaofGoodTimes #Celebration pic.twitter.com/SEV9GWoiDg

— BernNadette Stanis (@thelmagoodtimes) March 16, 2020
When asked about her life goal, Stanis said she would like to impart hopefulness and a new way of looking at relationships to make them work. She added that man and woman's relationship is important to her because she believes they should work together. 
Besides "Good Times," Stanis appeared in many other films and television shows during her career. However, the actress's greatest achievement is her two daughters, Ravel and Rose, with whom she remains well pleased.