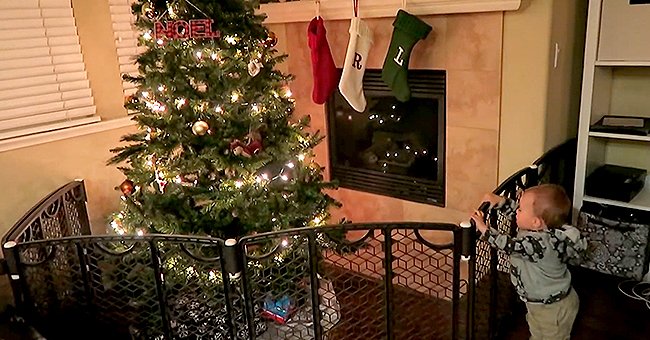 YouTube/totallyblushing
5 Hilarious Ways to Protect Your Christmas Tree from Toddlers and Pets

Christmas can be daunting with young children and curious pets a part of the family. However, this year, some families came up with creative, albeit funny, solutions to keep their Christmas trees in one piece.
For families with pets and small children, putting up a Christmas tree at home can be challenging. Children can hurt themselves with the ornaments or if they pull over a tree, and the same goes for their favorite family pet.
However, some people came up with creative ways to keep pets, children, and trees out of harm's way. From cages to suspended trees, let's look at five funny solutions people came up with.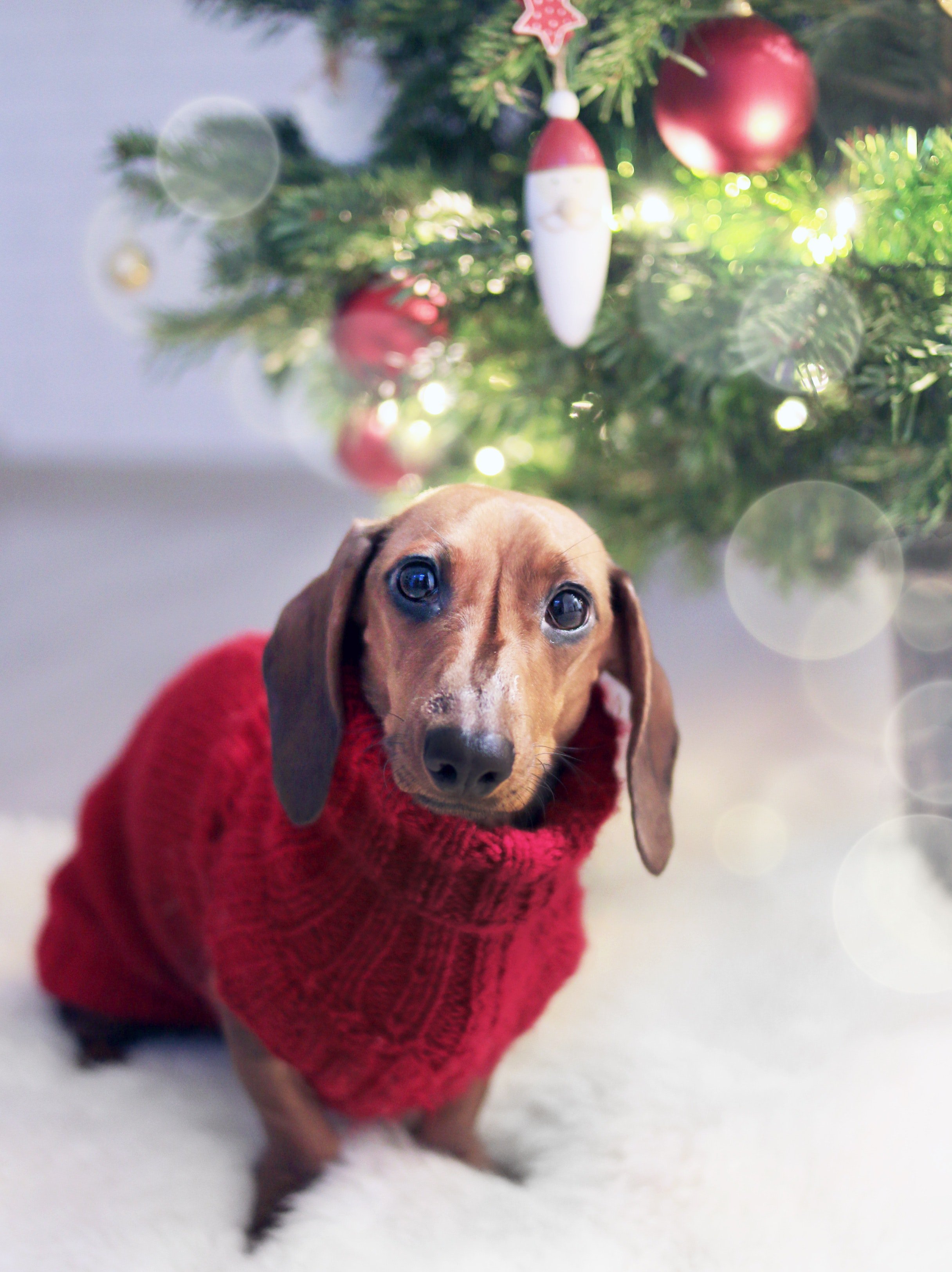 A Dachshund wearing a red sweater sitting next to a Christmas tree. | Source: Pexels.
1. CAGED FOR CHRISTMAS
To make life easier, some people decided to cage their fully decorated trees, making it impossible for anyone to get to them at all. Those who liked the concept but not the cage took it a step further.
Enclosures that made it look as if the tree got put into the frame of a standing clock gave the idea style and customizable artistic flair, and less of an emprisoned feeling. Picket style fencing for a more aesthetically pleasing result is another alternative.
2. GOING HALF-WAY
Sometimes, to get the job done, it has to be done half-way, as other families discovered over the holidays. Adjusting the traditional tree and decorations, some opted only to decorate their trees half-way.
That way, decorations, and branches stay out of reach of toddlers and pets, and trees vary from tall and mostly single-stemmed trees to those with a cluster of branches to the top.
3. AN UPSIDE-DOWN CHRISTMAS
Other creative families came up with a different place to put the tree altogether - the ceiling. A couple living in Cardiff decided to hang their Christmas tree upside down to make sure theIR feline child can't get to it.
The solution has been adopted by others as well, although it is a labor-intensive exercise, according to the Cardiff couple, who spent an entire day sticking their tree to the ceiling.
4. PRICKLY AFFAIR
Changing the type of tree used for Christmas also works for some since a prickly agave plant is a lot of things but not fun to touch. In another instance, a vacuum cleaner with a miniature tree attached to the top worked well to keep a curious cat at bay.
5. TREE BUT NOT A TREE
No actual tree means none of the actual risk involved, so another solution surfaced. For those wanting to skip tradition altogether, a large painting of a tree against the wall with presents stacked underneath can make the holidays worry-free.
One place that didn't skip their annual tradition this year, is the Rockefeller Center, even though their chosen tree this year received a lot of backlash over the sad-looking spectacle.
In response, workers added additional branches to help to spruce it up, but the tree will look much fuller once the branches settled after being wrapped for a while, and it's been decorated.
Please fill in your e-mail so we can share with you our top stories!